RSSDigital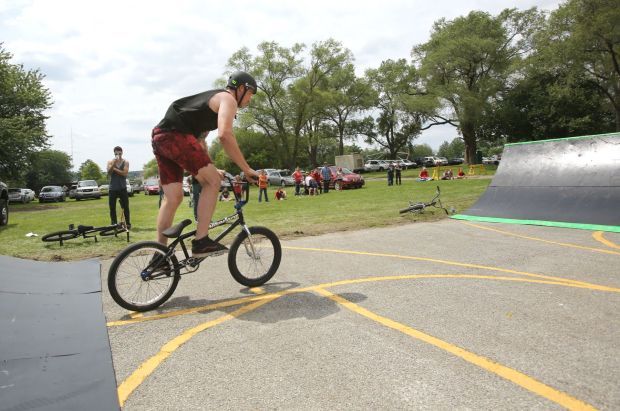 CEDAR LAKE | Have a safe Fourth of July weekend.
Members of the Thriller BMX Stunt Team didn't get the memo.
The high-flying daredevil shows the Cleveland-based troupe put on Saturday as part of the Summerfest at the Cedar Lake Town Complex were anything but safe. And they weren't without consequence.
During the first of the three shows, Jamie Thayer, 20, of Westland, Mich., fell hard to the unforgiving pavement from more than 12 feet in the air when the back wheel of his bike got hung up on a basketball rim -- the team had set up shop at the complex's basketball court.
"Usually, when the paramedics come, I already know the drill," said Thayer, who works as an assistant nurse while pursuing a "second career" in the medical field.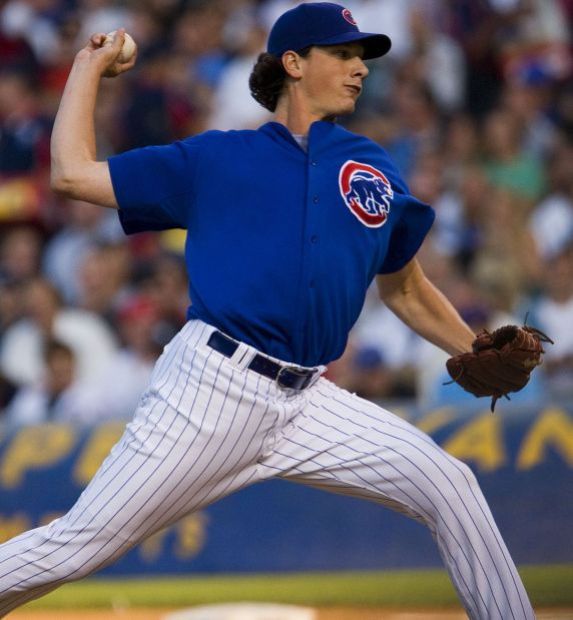 As a die-hard(ened) Cubs fan, sometimes you've just got to be grateful whenever the team fails to fail. 
The latest failure at failing to do something remotely intelligent occurred when the Cubs were unable to get Jeff Samardzija to sign a no-trade-clause extension. Knowing things can change faster than Donald Sterling's train of thought, I'm not breaking out the Champagne just yet.
I'm saving that for when the Cubs win that elusive World Series by 2019. If you haven't stopped reading at this point, I'll get to that later.
As for Samardzija, maybe I'm speaking more as a Northwest Indiana sports fan than a Northsider fan. Arguably one of the greatest all-around athletes to come out the region, I much rather see the former Valparaiso High School and Notre Dame star pitch in a postseason or two during the apex of his career than earning the distinction of being the best 5-15 pitcher in baseball.
Sure, Samardzija won't turn 30 until next season, and has less than 650 career innings pitched. But that means you can trade him for more ... um ... prospects.
Ever hear the joke about the swimmer who tried to cross Lake Michigan, made it more than halfway across before deciding he was too tired, so he swam back?
Maybe we shouldn't jest about things like that. I once did a story about the Lake County Diving and Rescue Squad and was informed that many drowning victims make similar mistakes: they swim great open-water distances with a targeted shore or pier in sight before giving up and tragically turning back.
During a 38 hour, 37 minute time span in August of 1981, region native Jon Erickson swam across the English Channel once, took a short break before swimming back across, then back across again becoming the first of only three swimmers to successfully achieve a triple-crossing.
Erickson, 59, now lives in Fort Lauderdale, Fla. He was a physical education teacher at Spohn Middle School in Hammond, and a swim coach at Clark High School during the 1970s and 1980s.
This weekend, Erickson is being inducted into the International Swimming Hall of Fame during its 50th-annual induction ceremonies taking place in Fort Lauderdale.

Check out great local savings from The Times!

View Participating Chambers of Commerce
Poll
Loading…
Who do you support for Porter County commissioner?