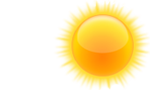 Web Search powered by
YAHOO!
SEARCH
RSSNews Blogs
Have you wondered which Republican senators President Barack Obama invited to tonight's high-profile but private dinner at the White House? One of them is a Hoosier.
Sen. Dan Coats, R-Ind., plans to attend tonight's dinner, according to his spokeswoman, Tara DiJulio.
She forwarded this statement from Coats:
"I welcome the invitation to meet with the president this evening to discuss the critical challenges facing our country. This outreach is long overdue, and if the White House is serious about addressing our fiscal crisis, growing the economy and helping Americans find jobs, then it must abandon campaign tactics and focus on working with Congress. I hope to discuss ways both sides can work together on a credible, long-term fiscal plan, and it starts with leadership by the president and a willingness to recognize that spending is the real problem."
Who else is attending? Hard to say, but DiJulio shared the names of the other senators invited:
Even though we're more than four years from the 2008 presidential election, the battles of that historic race are far from over.
In St. Joseph County, the former Democratic party chair and three former voter registration workers are facing an April trial over charges that fake signatures were put on petitions for presidential primary candidates Barack Obama and Hillary Clinton.
St. Joseph County Democratic Party Chairman Buck Morgan and the three former Democratic voter registration workers — Dustin Blythe, Pam Brunette and Bev Shelton — face multiple charges related to the alleged forgery of signatures, including that of former Gov. Joe Kernan, on the petitions.
Meanwhile, a short-term budget bill introduced this week by House Republicans includes a provision to ban funding for the organization ACORN, a group that has essentially been out of business for three years. ACORN has long been a bogeyman of conservatives, who lambasted their voter registration efforts, which focused primarily on poor and minority communities.
You may recall that ACORN's Lake County voter registration drive was one of the worst in the nation for instances of fraud.


Most Popular
Contributors

Robert Blaszkiewicz is a Northwest Indiana native and joined The Times in 1994. He has filled a variety of roles, including night editor, Porter County editor, features editor and new media coordinator. His current position is assistant managing editor for operations.

Doug Ross has been covering Northwest Indiana for 30 years, including two decades at The Times of Northwest Indiana.
Poll
Loading…
Is John Clark worth the money the Gary/Chicago International Airport Authority is spending on him?