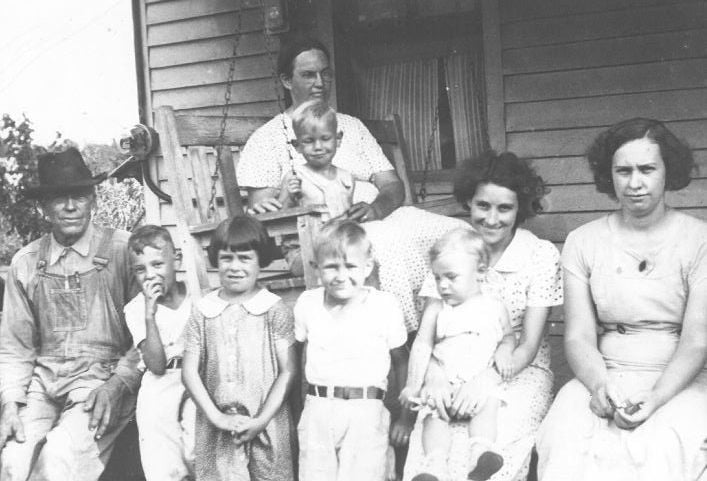 Learning about genealogy is almost as exciting as learning about my family's history.
I've learned so much from other people who have sent me tips since I began this blog. I've also learned a lot from other bloggers and from other local professional and amateur genealogists.
I think that is one reason why I enjoy this as an obsession, errrr, I mean hobby. You don't stop learning, ever. And, people who are passionate about genealogy are kind and willing to share stories, tips and advise. It's a special bond. We get it.
I think I'm going to attend my first workshop or conference this year. Get out from behind the computer keyboard and take my learning beyond websites and emails.
Linda Swisher, public information coordinator for the Hammond Public Library and a genealogist who has been involved in several societies and lectured at conferences, sent me an email sometime ago and made some suggestions of conferences not too far from Northwest Indiana that I might not only enjoy, but from which I can learn.
I want to share Linda's suggestions with you:
- The Indiana Genealogical Society is holding a conference in Ft. Wayne on Saturday, April 16.  Ft. Wayne is the home of the IGS and a hub for genealogy research with the Allen County Public Library's Genealogy Center. I haven't been there (that may be another road trip), but I have used its website.
The IGS website can be visited at indgensoc.org, but doesn't as yet have information about its upcoming conference online.
- The Midwestern Roots Family History Conference sponsored by the Indiana Historical Society is being held in Indianapolis July 15 and 16. I'm thinking this is the one I'll attend this year. (My daughter lives in Indy and she'll put her mom up free of charge.)
According to its web site, indianahistory.org, more than 30 sessions will be held over the two days, plus pre-conference events held the day before. Speakers will include Cece Moore, The Genetic Genealogist, from "Finding Your Roots with Henry Louis Gates, Jr." and "Genealogy Roadshow," both programs on public television I enjoy.
According to its website, most of the sessions will focus on using ever-changing and emerging technology and sources online. Other sessions will cover DNA, methodology, using traditional sources and legal genealogy.
- The third conference Linda suggested is the Federation of Genealogical Societies conference ins Springfield, Ill. from Aug. 31 through Sept. 3. The group, headquartered in Texas, holds its annual conferences around the country. In 2017, it will be in Pittsburgh and in 2018, our own Ft. Wayne.
Information about the organization and its conference can be found at fgs.org It appears its conferences are popular as one of the recommended hotels is already booked for its duration.
If anyone has been to one of these conferences, let me know how you like it. Contact me with any tips, stories or advice at joyce.russell@nwi.com.