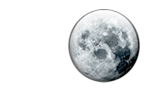 Web Search powered by
YAHOO!
SEARCH
RSSRegion Sports Extra
Valparaiso men's basketball coach Bryce Drew finally was able to insert Bobby Capobianco (hernia) into the rotation this weekend and the Crusaders are likely three weeks away from gaining the services of point guard Lavonte Dority. Once Dority is eligible, and provided there are no more injuries, Drew will finally have a complete squad. 
The question will be how the minutes get distributed and, more importantly, what positions will players be at on the floor. Here is my breakdown on what I think we'll see by the time Horizon League play begins in January.
Point Guard
Erik Buggs has been much improved this season at the charity stripe (75 percent) and he is in many ways, the heart-and-soul of the Valparaiso basketball team. He's the veteran and has been career starter since he arrived in 2008. Buggs won't lose his starting role to Dority, but the backup point guard position will be greatly elevated when the South Florida transfer becomes eligible. Will Bogan has played the second most minutes on the team this season (170) and has been forced to play out of position as the backup floor general. Bogan is a very capable basketball player, but he's been given the point guard responsibilities almost by default. He's a company line guy, but I'd think Bogan would be eager to return to his full-time role as a shooting guard, even if that meant less overall minutes. 
Shooting Guard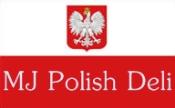 From fresh or smoked sausages, to imported polish mushrooms an…
When you combine NITCO's reliable phone service with fast inte…
Stop in and visit Lightning Fireworks today!

Fast-teks' highly trained staff provides professional, high-qu…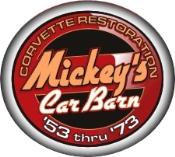 As you may know personally, or certainly you have heard how gr…
Most Popular
Contributors

Al Hamnik has been a reporter and columnist in Northwest Indiana for 42 years and is a member of the Indiana Sportswriters and Sportscasters Hall of Fame, as well as a winner of the Indiana sportswriter of the year award, an IHSAA media award winner, a Corky Lamm Award winner and a three-time HSPA winner.

Steve Hanlon was the Prep Beat writer for The Times from 1995 through 2000 before he went to work at the Indianapolis Star. Upon returning to The Times in 2004, he covered Valparaiso University for one season before he took back the Prep Beat beat in 2005.

Jim Hunsley covers a menagerie of sports as a reporter in the Times.

Paul Oren is a beat reporter for Valparaiso University as well as various high school sports throughout the Region. He has covered NCAA tournaments in basketball, soccer, tennis and volleyball, along with numerous IHSAA state championship events.

Jim Peters graduated from Andrean (Class of 1981) and Purdue (1985), where he met and worked with current Porter County Assistant Sports Editor Greg Smith. He spent the first 10 or so years of his professional career at a chain of Northwest Indiana weeklies that covered Merrillville, Andrean, Hobart, Portage, Lake Station and River Forest before catching on at the Times in the summer of 1998. Jim covers high school sports in Porter County.

Hillary Smith has covered prep, pro and college sports -- and even a Dixie Baseball World Series -- for newspapers north and south of the Mason-Dixon Line since 1995.
Poll
Loading…
Should college students be required to do community service projects that put theories into practice?