February 2013 was a much simpler time.
"Gangam Style" was a thing. Donald Trump was mainly Twitter famous. And people were still buzzing over the announcement of a new "Star Wars" trilogy. 
It was also a much simpler time for Notre Dame head coach Brian Kelly and his coaching staff.
Despite a 42-14 throttling by Alabama in the BCS National Championship Game a month prior, things were going well for the Irish.
A 12-1 season and appearance in the title game led to Notre Dame securing Rivals.com's third-ranked recruiting class in 2013.
Of the 24 players in that class, 10 were on the defensive side off the ball.
Had all 10 stayed at Notre Dame, they'd be seniors this year.
Instead, only three (CB Cole Luke, DE Isaac Rochell and LB James Onwualu) are on this year's two-deep depth chart.
There are a lot of things you can point at when it comes to Notre Dame's struggles on defense. But its hard to ignore what a poor recruiting class can do to harm a team.
The class of 2013 is a case study in the perils of high school recruiting, the decision-making of 18- and 19-year-old kids, and the fragile nature of a violent sport.
The three crown jewels for Notre Dame in their 2013 recruiting class, at least on defense, were linebacker Jaylon Smith, safety Max Redfield and defensive lineman Eddie Vanderdoes
All three were five-star recruits.
Smith is now a Dallas Cowboy, despite a horrific injury in the 2016 Fiesta Bowl against Ohio State.
After being arrested along a stretch of road in Fulton County, Indiana, Kelly decided the mercurial Redfield had exhausted all of his chances and dismissed the former blue chip defensive back from Mission Viejo, California.
And Vanderdoes never matriculated as a student at Notre Dame.
Vanderdoes signed his letter of intent with the Irish but then, citing family reasons, asked to be released.
Coach Kelly refused but Vanderdoes was ultimately granted his release and is now a senior at UCLA. He missed most of the 2015 season due to an ACL injury. He's back this year and a starter for the Bruins.
The 2013 class also was without Alex Anzalone. He was a five-star linebacker out of Pennslyvania who now plays for the Florida Gators. He originally committed to Notre Dame before flipping to UF.
Through 3 games this season he has 2.5 sacks. Notre Dame as a team has yet to record a sack in 2016.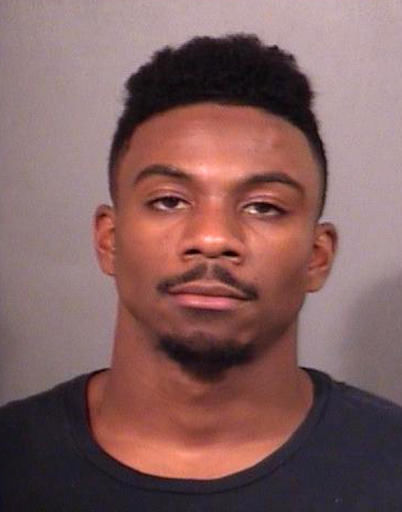 Rashad Kinlaw came to Notre Dame as a three-star athlete out of Galloway, New Jersey.
He eventually settled at cornerback but was kicked off the team in the spring of 2014 for team rules violations.
Devin Butler, a senior out of Washington DC, was another three-star recruit.
He is suspended indefinitely from the team as he awaits the outcome of charges stemming from an August incident outside a South Bend bar where he is alleged to have struck a police officer.
Doug Randolph arrived in South Bend as a four-star linebacker recruit from Richmond, Virginia.
His playing career came to an end earlier this year when Kelly announced in March that a spinal condition would force Randolph to quit football.
Randolph, Kelly said, would remain with the team as a student assistant much like fellow Class of 2013 recruit Corey Robinson, who decided to step away from the game this offseason due to health concerns as well.
Randolph, who redshirted as a freshman, was mainly relegated to special teams in his time with the Irish.
Michael Deeb, an inside linebacker from Plantation, Florida, had a handful of SEC offers but chose Notre Dame.
Deeb dealt with injuries for much of his time at Notre Dame and redshirted his freshman year.
Deeb's departure from football was announced at the same time as fellow Class of 2013 recruit tight end Mike Heuerman.
Five players from the Class of 2013 walked away from the game. Along with Randolph, Robinson, Deeb and Heuerman, offensive lineman Steve Elmer announced February that he was forgoing his senior year of football to concentrate on career opportunities outside of football.
Expectations never meet, expectations exceeded
John Montelus was a four-star recruit on the offensive line coming out of Everett, Massachusetts, coach Kelly's hometown.
Eventually he was moved to the defensive line, yet as a senior is buried on the depth chart and has appeared in just five games during his college career.
Montelus was the fourth-ranked offensive guard in his class and the top recruit to come out of Massachusetts.
Montelus, like thousands of other kids, illustrates that a high recruiting ranking and success in high school doesn't always translate to the next level.
Notre Dame's 2013 recruiting class was ranked just behind Ohio State's by Rivals. 
The Irish have two players in the NFL from that class — Jaylon Smith and WR Will Fuller.
Ohio State signed 24 players to its 2013 class. Of the 18 not in the NFL, another handful led by QB JT Barrett could go in the 2017 NFL Draft.
Isaac Rochell is the only potential 2017 draft pick from Notre Dame's 2013 class.
Only three players from that class left the Buckeye program. Two transferred while the other quit due to medical reasons.
The Buckeyes have 15 players from the Class of 2013 contributing, to varying degrees, to the No. 2 ranked team in the country.
Notre Dame seemingly has failed to land a top-tier, NFL quality defensive player in their 2014 recruiting class as well.
The best defensive player from that class appears to be LB Nyles Morgan from nearby Crete. While he has shown flashes, he's also struggled at times racking up personal foul penalties and being out of position.
Two years isn't a long time. But to go two recruiting cycles without a high-impact defensive player can be deadly to a college football program.
While Notre Dame may not be lacking in leadership from its junior and senior classes on defense, they certainly are in production.
That leaves a lot of responsibility on largely untested freshmen and sophomores. That may pay off in a year or two, but for now that translates into a defense that ranks near the bottom of most defensive categories. 
Notre Dame's 198.7 yards per game on the ground is 30th most in the NCAA, right behind Florida International. The Irish give up 439 total yards a game, good for 27th highest in the FBS. 
They're tied for 33rd most in terms of points per game allowed, and that includes a 10-point effort from Nevada in Week 2. 
There are 641 players in FBS play that have recorded a sack in 2016. None of them play for Notre Dame. 
Recruiting isn't the only issue with defensive coordinator Brian VanGroder's group. But it may be the biggest one.