Prep Football
Saturday Morning QB: Andrean's Skinner takes blame for Hobart loss
Bruised and battered and beaten up, the Andrean 59ers met on Saturday morning, like the rest of the prep football teams in Indiana.
After Friday night's 13-10 overtime loss to Hobart, Andrean coach Chris Skinner talked to his talented team about their valiant effort against the Brickies.
Then, he blamed himself for the loss.
Inside of seven minutes left in a 7-7 game, Andrean had the ball on Hobart's 5. It was fourth and inches.
Skinner decided to go for the first down and was stuffed by Hobart's defensive front.
"I just told the guys this one is on me," Skinner said. "I should've kicked the field goal. My decision cost us the game."
On another drive in the fourth quarter the 'Niners went for it on a fourth-and-3 and were also stopped by Hobart.
Skinner said the hot and humid night factored into his decisions. Andrean's defense was on the field much of the night. Several of his players were on the ground cramping up severely.
Skinner said it's an issue at 5959 Broadway because parts of the school do not have air conditioning. From Wednesday on the coaching staff preached hydration to the players. The cramping up Friday night was an issue.
They even had pickle juice on the sidelines for the players. Skinner said that pickle juice was used for hydration before Gatorade was created in the 1960s.
"Our defense was on the field a lot," Skinner said. "I was hoping we could get the first down and take some more time off the clock and give our defense a rest. It just didn't work out that way."
Andrean kicker J.J. Wadas has a thunderous leg, but had missed a 46-yard field goal earlier in the game. But from the 5 it would've been a chip shot.
Three Observations
This game makes zero sense
River Forest beat Boone Grove 21-14 on Aug. 26, making first-year coach Dan Kukulski's record 0-2.
No one started calling for secret school board meetings by disgruntled barber shop patrons, but the pressure was trending upwards a bit.
Since the loss to the Ingots, the Wolves beat Whiting 19-12 for the first time ever. They beat Lake Station 53-0. And on Friday night they beat Hanover Central 15-7.
Scores from Friday night's prep football action in the Region.
Brae'ton Vann scored a rushing and receiving touchdown and Boone scored a 2-point conversion on a muffed extra-point snap that turned into a deuce.
"He's a work horse," Kukulski said on Brae'ton Vann. "He's a horse."
And how has River Forest done since beating Boone?
Lost to Griffith 42-0, Hanover 34-0 and South Central 28-14.
It never makes sense when teenagers are playing a game.
The Region's best player II?
Portage's Anthony Maceo. Period.
Offensive Player of the Night
When a guy in a cap calls a player tough, he's just being a football coach.
But when the coach calls a player "tough, tough, tough," he's taking it to another level.
LaPorte coach Dave Sharpe said the following about senior running back Drayson Nespo after the Slicers pounded Lake Central 56-7.
"Drayson is a quick twitchy and packs such a punch," Slicers coach Dave Sharpe said. "He's a tough, tough, tough guy and with him running in the offense for three years, he's become a home run for us."
LaPorte rushed for 480 yards in the first half, with Nespo gaining 195 in half a game.
Nespo had four touchdowns before the marching band took the field at the half and finished with 221 yards on 14 carries.
"The O-line was giving me big holes all night," said Nespo. "All these guys are seniors, have good grades and communicate well with each other."
Nespo is Saturday Morning QB's Offensive Player of the Night as he helped his team win its second straight.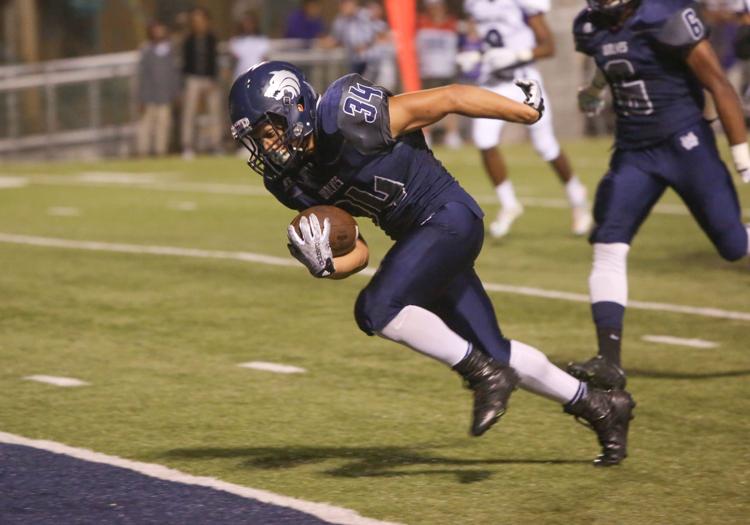 Fellow LaPorte County star Daelon Wren gets a tip of the cap as well for running for 369 yards and a school-record six touchdowns in the Wolves' 56-28 victory over Merrillville.
Predictably, Wren was just as humble as Nespo following his big night.
"I felt good, but I got to give it up to (my offensive line), though," Wren told Time correspondent David Funk. "Without them, I wouldn't have been able to do that."
Getting closer
Yes, Bishop Noll lost its 29th straight game on Friday night at Calumet, 54-42.
But first-year coach Wayne Racine is seeing improvement.
"We had a chance to win," Racine said of the Calumet game.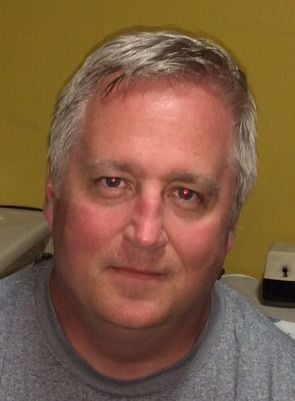 Who was the last Warriors coach to say such a thing? Jerry Vlasic?
"The wins will come, we're going to win a lot of games," Racine said. "Will it happen next week? I don't know. But the wins are going to come."
Quarterback Jamon Rice had a few touchdown passes. Payton Hewlett had a touchdown reception and returned a fumble 65 yards for a score. Julian Smith had a touchdown reception, too.
After a Calumet TD, Racine gathered his team together on the sideline and said something you have to say in a big rebuilding project underway.
"I told them, 'You can't worry that they just scored,'" Racine said. "Win the next play. Whatever's next is our next goal. That's all that we can accomplish.
"The kids are working hard. The wins will come. We're getting better."
Noll hosts River Forest this week.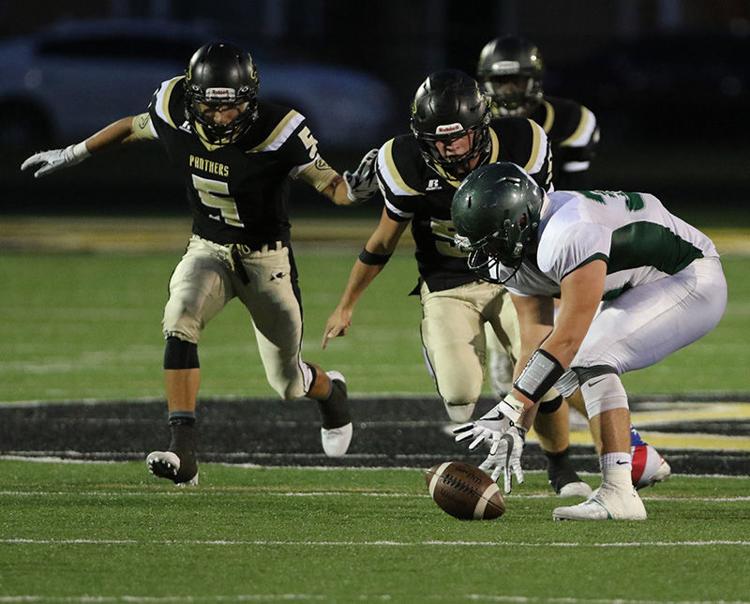 Defensive Players of the Night
This goes to anyone wearing black and gold with a G on the helmet.
Griffith shut out Wheeler 48-0, getting the Panthers third straight shutout, something the program hasn't done since 1995. If they shut out Boone Grove this week, it will mark a streak that goes back to 1982.
I can get no confirmation at this point that the league is about to be renamed Griffith's South Shore Conference. But there is a GSSC meeting coming up.
Tags
Steve has won awards during two different stints at The Times. In addition to being the Prep Beat columnist, he covers football, boys basketball and boys track. He is a long-suffering Cubs fan.
Get email notifications on Steve Hanlon daily!
Whenever Steve Hanlon posts new content, you'll get an email delivered to your inbox with a link.
Email notifications are only sent once a day, and only if there are new matching items.
Followed notifications
Please log in to use this feature
Log In