Prep Football
Saturday Morning QB: Hammond gets three Pick 6s in big win over Reavis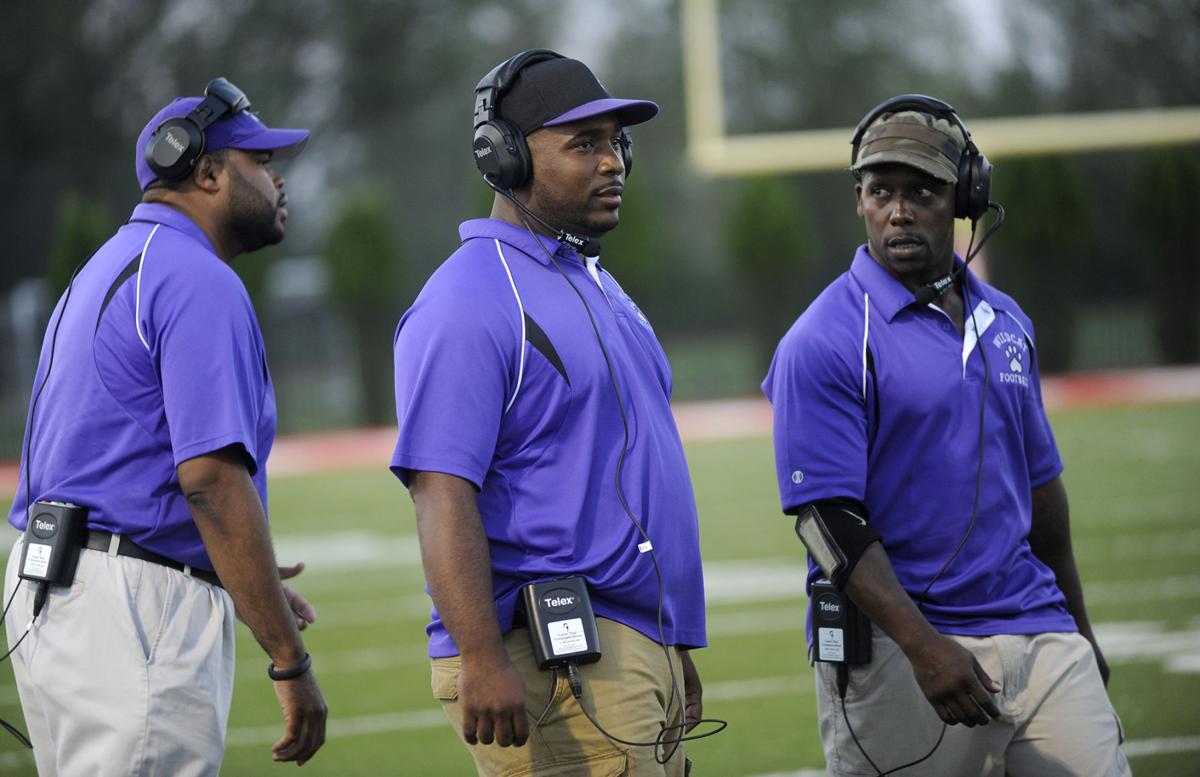 Hammond went 10-2 in 2015. Then, 20 seniors graduated and that set up a 3-7 campaign last fall with a lot of young Wildcats learning the ropes.
So expectations were high coming into this year, but the 'Cats lost to South Bend Washington 22-0.
Coach Roosevelt Moore, though, said something huge happened right before the opening night kickoff.
Two offensive linemen -- brothers Mark and Paul Okoli -- were held out of the Washington game by their parents for religious reasons.
But the two were back in Friday night's 58-41 win over Illinois' Burbank Reavis.
"Them being back was a huge difference," Moore said.
Hammond quarterback Senior Lindsey rushed the ball 17 times for 76 yards. He completed 7 of 12 passes for 195 yards, with three touchdowns.
Wide receiver Joshawn Douglas caught three passes for 134 yards and had two receiving touchdowns. He also had two interceptions, one of which he returned for a 78-yard touchdown.
It was one of three Pick 6s by the Wildcats.
Jaron Price had a 29-yard TD catch, 13 tackles and a 20-yard interception return for a score.
Joshua Cross picked off a pass and returned it 45 yards into the end zone.
"Those were big," Moore said of the interception returns.
Isaiah Smith had 12 carries for 51 yards with a score and also had 13 tackles.
"We established the run game and played solid defense," Moore said. "We're still making minor mistakes but we can coach them out. The effort is there and that's what we want to see.
"Things are trending upwards. These kids are working hard. It's their time to shine. I'm real happy for them."
The Juice is Loose
Lowell's Jordan Jusevitch came home from practice on Saturday and got some great news. The Indiana University-bound athlete was told he was selected to play in the Blue-Gray All-American game on Jan. 6 in Tampa's Raymond James Stadium, home of the Buccaneers.
Jusevitch played in the Under Armour All-American game after his freshman season.
The talented defensive back and running back has also been selected as one of Indiana's Preseason Mr. Football candidates by the Indianapolis Star.
Three observations
Stop the Bishop Bowl now
After Andrean's 58-21 win over fellow diocese school Bishop Noll, it marked the 20th straight win for the 59ers. In the 20 straight wins Andrean has outscored the Warriors 937-178 since Noll's last win, 44-31, on Aug. 30, 1996.
There were at least three ejections with 7:29 left in the fourth quarter after Andrean's Tyler Thomas received a late hit and a shoving match occurred afterward.
Noll's Julian Smith was one of the players ejected.
"I don't really want to comment on that," Andrean coach Chris Skinner said.
The no comment clause will not work with IHSAA commissioner Bobby Cox.
Andrean hosts New Prairie next Friday and Bishop Noll hosts Wheeler. All the players kicked out of Friday's game will not be able to participate next Friday.
Valpo's Vikings and the P Funk
I will never pick against the Valparaiso Vikings again. Never. In The Times' Pigskin Picks contest I looked at the first two weeks schedule, searching for games I couldn't miss, no brainers, and breathed easier.
Penn at Valparaiso Week 1. Mishawaka at Valpo Week 2.
That's an easy 2-0... or so I thought.
But the Vikings shocked northern Indiana with a 12-7 over the Kingsmen. Then, baffled North America with a 31-7 win over the Cavemen.
Orville Redenbacher took a green club to those Neanderthals.
Mishawaka rushed for over 500 yards in a 47-45 win over Portage in Week 1. But the cave dwellers had 48 yards on the ground against Valpo.
"It's just hard, disciplined football. You've got to do your job on every play and if you do that, you'll stop them," Vikings defensive end Tyler Sharp said. "It feels amazing (to be 2-0). I've never experienced this before. It's just so hard to put it into words."
The last time Valpo started the season 2-0 was in 2010, when that team made it to the semistate.
Vikings coach Dave Coyle might ask The Times to keep sending correspondent David P. Funk to cover them. The "P Funk" has covered both of the Vikings' big wins this season.
"These young men, one of the things I like so much about them is that they're good ball players but, mentally, they're focused," Coyle said. "One of the things we didn't have to worry about this week was trying to keep them focused."
Valpo has its first road game of the season as the Vikings travel to LaPorte next Friday. The Slicers have won two straight in the series.