RSSInside VU Sports
The images of Valparaiso's last trip to the CollegeInsider.com tournament are still hard to shake three years later. Whether it was Brandon Wood going through the motions in one of his lowest scoring games in a Valparaiso uniform or director of athletics Mark LaBarbera sitting high above the court with his head in his hands, the Crusaders never looked interested in hosting Iona in 2011. That says nothing of the widely-circulated rumors that members of the team were at a dance club the night before the game.
So just what will be different this time around when Valparaiso hosts Columbia on Tuesday night in the first round of the 2014 CIT?
"I think there was a lot more emotion at the end of that season," Drew said of the 2011 campaign. "In essence we were one layup away from a conference title. We got to the semis of the conference tournament and there was just a big let down. We could've won the league. We haven't quite had that emotion this year."
Drew's point is well taken and it's not as if he was saying that his current team played without feeling in the Horizon League tournament this year. The 2011 Crusaders were a veteran group with Cory Johnson, Howard Little and Michael Rogers. Throw in Wood and the Crusaders had designs on a conference title. Had Rogers hit a layup against Milwaukee, Valparaiso would've won the regular season and locked up at least a NIT bid. The Crusaders had added chances to win the title at Green Bay (Little took a bad charge and traveled on a rebound) and at home against Loyola (arguably the worst home loss in recent memory). By the time the team got to Selection Sunday and failed to lock up a NIT bid, the CIT was a distant consolation prize that few on the team took seriously. Wood had mentally checked out already, Johnson/Little/Rogers struggled to move beyond a missed NCAA tournament opportunity and Ryan Broekhoff battled a brutal virus.
Fast forward to this season and Drew is making it perfectly clear that his objective in the CIT is to get a head start on the 2014-15 season. Bobby Capobianco (back/knee) and Jordan Coleman (academics) will be held out of the tournament and Drew will be using the practice time to work with his younger players. Lavonte Dority doesn't know much about the 2011 CIT team, but when told about how that year ended on Wednesday night, Dority simply responded by saying "We want to win this thing...we want to go out the right way." Dority spoke about how playing in the CIT was another opportunity to take the court and how that shouldn't be taken for granted, regardless if the tournament wasn't originally among Valparaiso's goals for the season.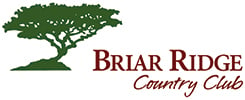 We invite you to experience the new Briar Ridge.
219-440-0096 / www.meyerscompaniesinc.com/maintenance
Weddings by Rev. Doug Klukken will perform your wedding to you…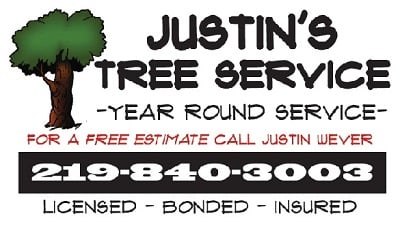 Don't wait until it's too late, call Justin's Tree Service for…
Contributors

Paul Oren is a beat reporter for Valparaiso University as well as various high school sports throughout the Region. He has covered NCAA tournaments in basketball, soccer, tennis and volleyball, along with numerous IHSAA state championship events.
Poll
Loading…
Should every unit of local government ban nepotism?