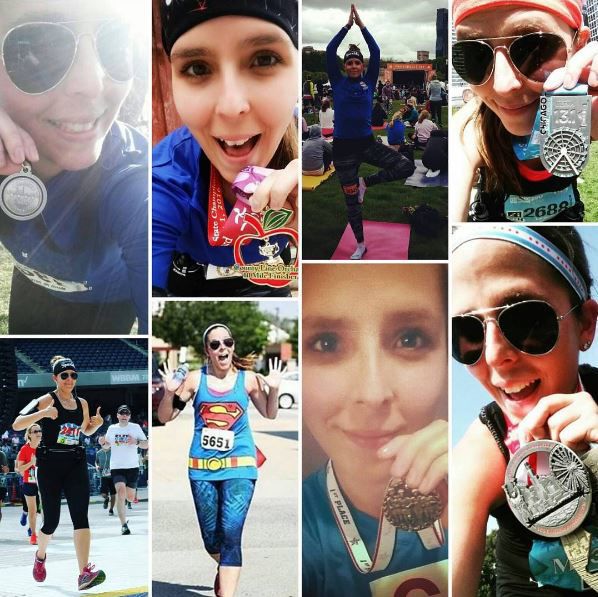 What a year it has been. I cut back on races this year compared to 2015, but I made the most of the ones I did run.
With those out of the way, it was time to conquer that first half of the year. And conquer I did, setting a new personal record and finishing in 2:37:50! I was beyond thrilled, and at that point decided it was time to work towards completing the Chicago Half Marathon in 2 1/2 hours or less.
But before I could begin training for my next half marathon, I ran a very hot and humid Soldier Field 10 Mile, and then I followed it up with what was also a very hot and humid Munster Rotary Run Around 5K and 10K. I had some time off between that race and a much cooler Spay the Stray 5K, which included me smashing my old best 5K time by finishing in 29:23 — a whopping 19 second faster!
With my ego reaching new extremes, I was ready for the Chicago Half Marathon. And, well, I did alright. I was nowhere near my 2 1/2 hours or less goal, but it wasn't my worst half. I finished in 2:41:21. So, like I said, I did alright.
I was set to end the year with the Pumpkin Plod 10K on Thanksgiving until a pretty nasty head cold knocked me out of the running (pun intended).
That brings me to now. I'm off to a strong start with my self-titled "Run At Least A Mile A Day Every Day in 2017" challenge, running a mile Sunday and two miles Monday. Seeing as how we're smack-dab in the middle of a Midwest winter, a lot of these runs will be taking place on the dreaded treadmill. Because of that, I'm using it to help with speed training. On the nicer days, I'm bundling up and heading outside for longer runs. 
I'll begin training for the Chicago Half Marathon Series, which just so happens to be the only two races I'm currently registered for this year, on Feb. 27. This time around I'll be following an intermediate Hal Higdon training plan.
I said it probably about a million times last year, but this year I really mean it. I'm coming for you, 2 1/2 hour finish time. And I will catch you this time.
Maybe once I (finally) conquer and defeat that lofty goal I'll start toying with the idea of running a full marathon. Finishing in 5 hours is a lot less daunting to think about than running for an entire 6 hour period is.
But, like I said, that's a BIG maybe.