The Unnatural-born Athlete: Change of plans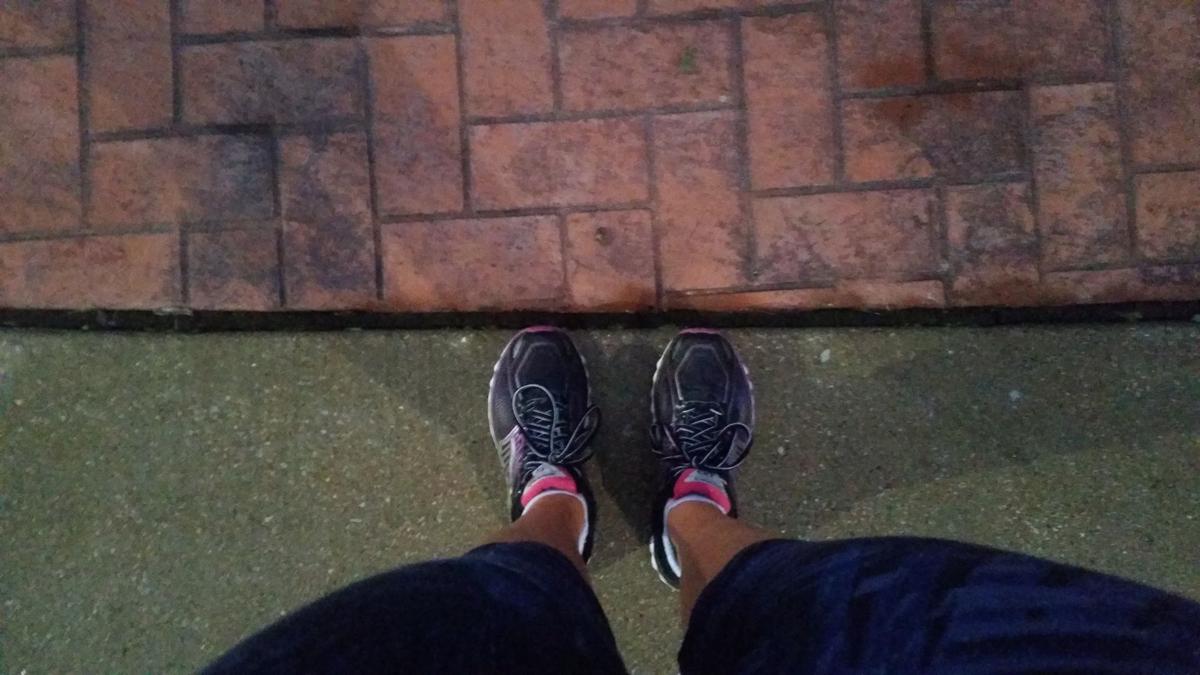 Remember how in last week's blog I said I'd (for now) run whenever and for however long I feel like?
Well, I took that thought quite literally.
I ran a whopping three times last week. I did an easy 2.35 mile run outdoors Tuesday. And I mean it was a very easy run. I took it slow at about a 12 minute pace. I did a speedy 1.05 mile run on the treadmill Thursday. I say speedy because I finished it in 10 minutes, which is fast for me. And I forced myself outside Sunday to get in a whopping 4.13 miles before the sun finally set. It amounted to about 7.5 miles total for the week. 
For reference, I was running about 20 miles a week throughout my training program. And cycling (for cross training purposes) for at least 10 miles each week. I was getting in quite a bit of cardio. Dropping down to 7.5 measly miles isn't going to cut it.
So maybe I don't want to follow the whole "run whenever and for however long I want to" spiel I was touting last week. Instead maybe I'll aim to get in between 10 and 15 miles a week. That's doable.
I've got to keep up my endurance somehow!
Realistically I just want to make running fun again. Yesterday, even though it took me several hours to finally lace up my shoes and get out for a run, I had fun. Rain clouds were rolling through as the sun was setting, which made for beautiful scenery. Then there was the fact that I was out on the trail with several other runners and walkers. Everyone seemed to be enjoying themselves. After I got through that first mile where my legs felt like lead, I can honestly say I enjoyed the run.
Another thing I'm working towards now that I'm on a break from following an specific training program is getting in at least a half hour of yoga every day this month. I fell off the yoga bandwagon when I started training for the half marathon, but I have every intention to get back on it.
How am I doing so far? I got in a whopping 10 minute yoga practice Saturday before I realized I had about 45 minutes to shower and get ready for a wedding. Then yesterday I opted to stare blankly at the TV while the Bears game was on and proceeded to be lazy until I finally convinced myself to get outside and run. At least the Bears won.
So, you know, I'm off to a great start with this whole yoga every day thing.
All that said I really did enjoy my lazy week, but now it's time to get back to my fitness regime. One mile and one namaste at a time.