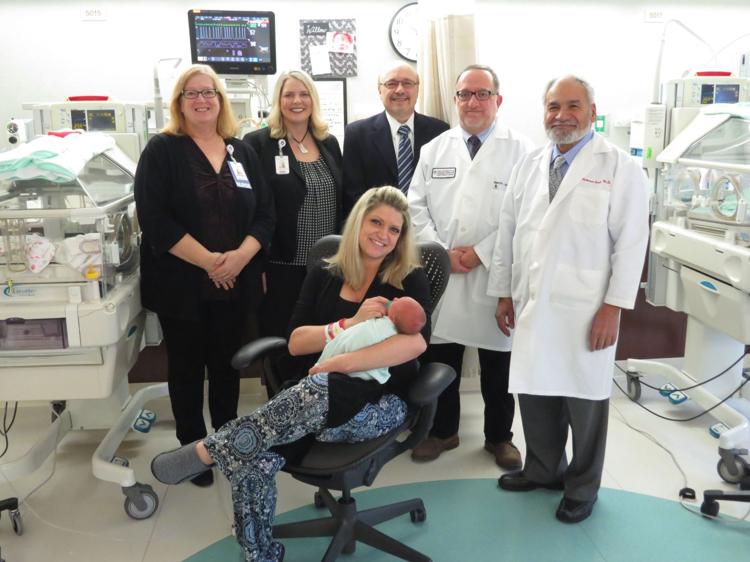 MUNSTER — Community Hospital and University of Chicago Medicine have teamed up so women with high-risk pregnancies can be cared for in the Region.
Maternal-fetal medicine specialists from the Chicago hospital will now be available to see inpatients at the Munster facility. In the past, those patients often had to be transferred to university hospitals in Illinois.
"It is a win-win situation to have a group of subspecialists available to care for the mother," said Dr. Martin Kelly, a neonatologist with University of Chicago Medicine. "This ensures that the patient gets the best care possible closest to home."
Women with high-risk pregnancies can also see specialists at the University of Chicago Medicine's outpatient office in Schererville.
The initiative continues a trend of Region hospitals partnering with Chicago hospitals to keep patients from migrating out of Northwest Indiana for care. The University of Chicago already provided neonatologists to Community Hospital's neonatal intensive care unit. In addition, Franciscan Alliance recently announced a partnership with Rush University's orthopedics department after previously working with the former Rehabilitation Institute of Chicago.
Research has estimated the Northwest Indiana health care industry loses hundreds of millions of dollars a year from patients seeking care in Chicago.
"Some of the patients that may have been transferred before maternal-fetal medicine was available locally now can stay closer to home and deliver in the community," said Carla Meyer, director of patient care services at Community Hospital. "It keeps the mom, the baby and the support system together. When the mom needs to deliver outside the community, traveling back and forth puts stress on the family unit."
Under the arrangement, the fetal-medicine specialists will work in tandem with the woman's primary care physician to provide counseling, screening and fetal diagnostic testing, helping manage chronic conditions like high blood pressure, diabetes and kidney disease. The women are referred into the program by their OB-GYN specialists.
Last month, Community Hospital added to its staff laborists, or specialized OB-GYN providers, to be available around the clock to see pregnant women with acute conditions.