NEW JOBS: Who's hiring in NWI?
Who's hiring in NWI?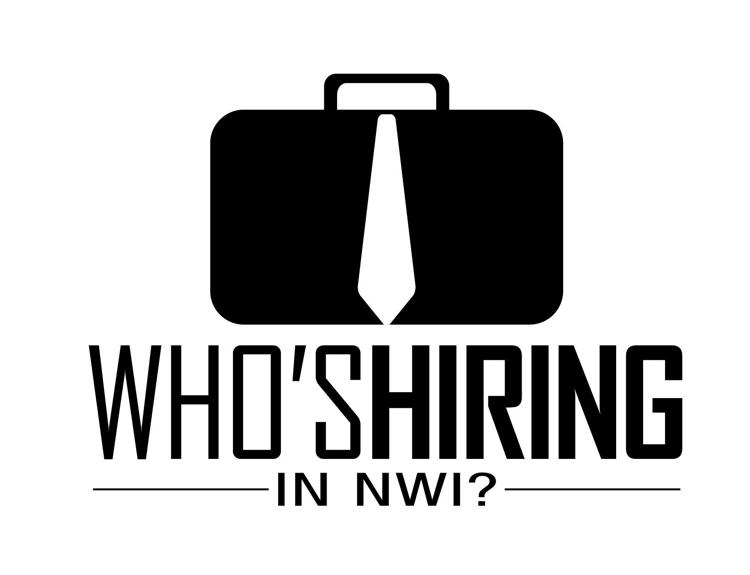 Community Hospital - Now Hiring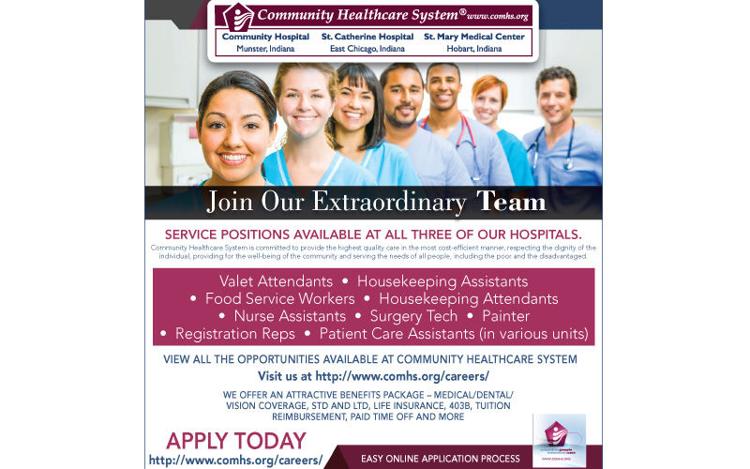 ---
 Apply on-line
Century21 Now Hiring 2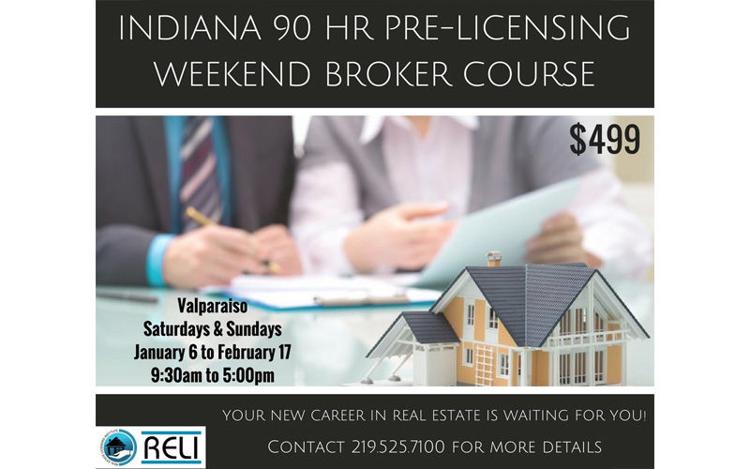 ---
Contact 219.525.7100 for more details
Century21 Now Hiring 3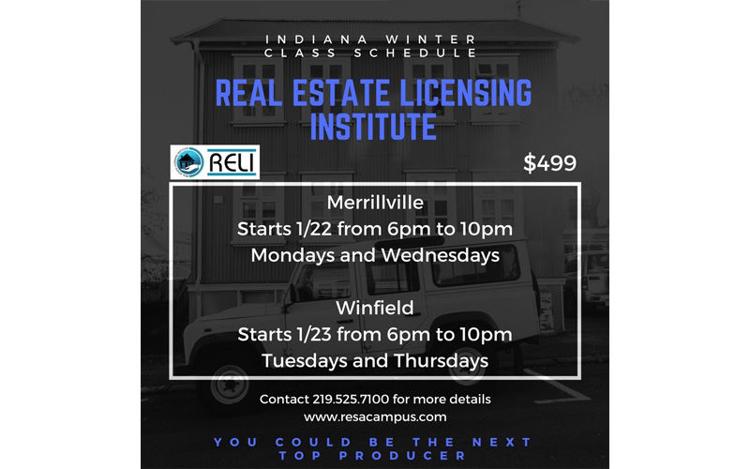 ---
Contact 219.525.7100 for more details
Century21 Now Hiring 4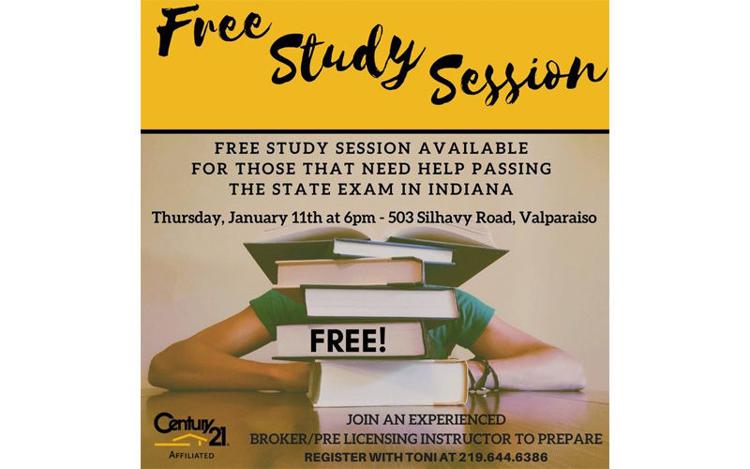 ---
Thursday, January 11th at 6pm - 503 Silhavy Road, Valparaiso 
Contact 219.644.6386 for more details
Century21 Now Hiring 5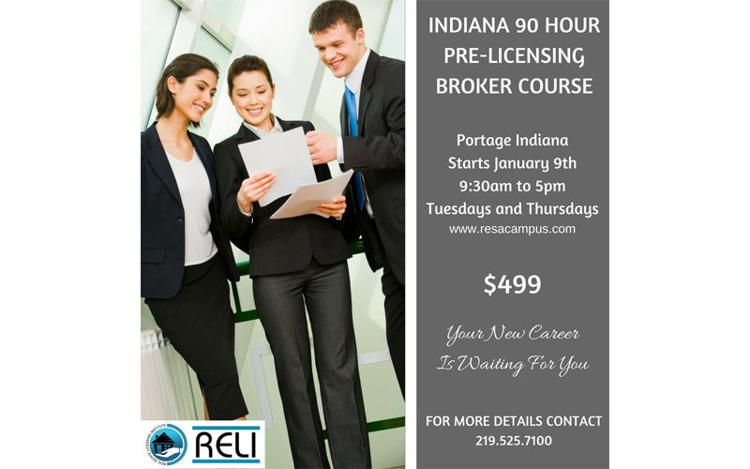 ---
Contact 219.525.7100 for more details
Stracks Now Hiring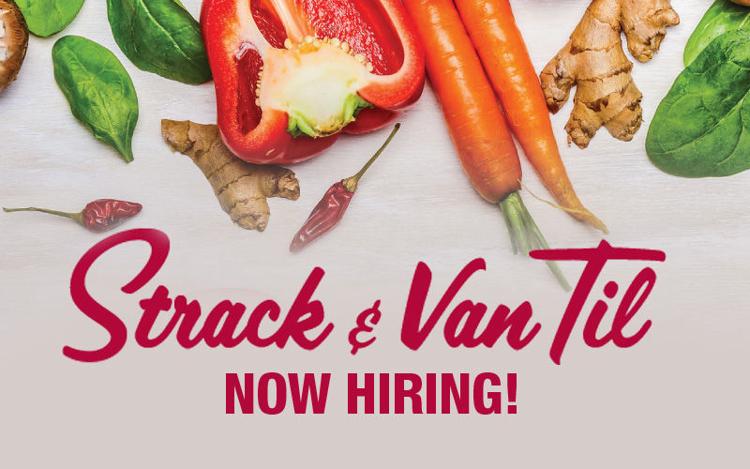 Strack & Van Til is Hiring!
Friday, October 27th 3pm-7pm
Saturday, October 28th 10am-3pm
---
Located at all Strack & Van Til, Van Til and Town & Country locations
---
We are offering:
One the spot interviews
Flexible hours
Competitive wages
Pay for experience
Opportunity for Growth
---
Tradewinds - Now Hiring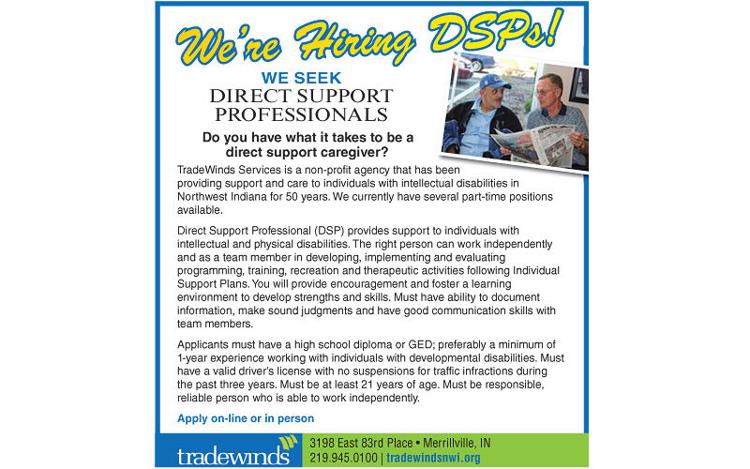 Please visit us for a complete list of available positions
and to apply online
http://www.tradewindsnwi.org/index.php/positions/
Tradewinds - Now Hiring 3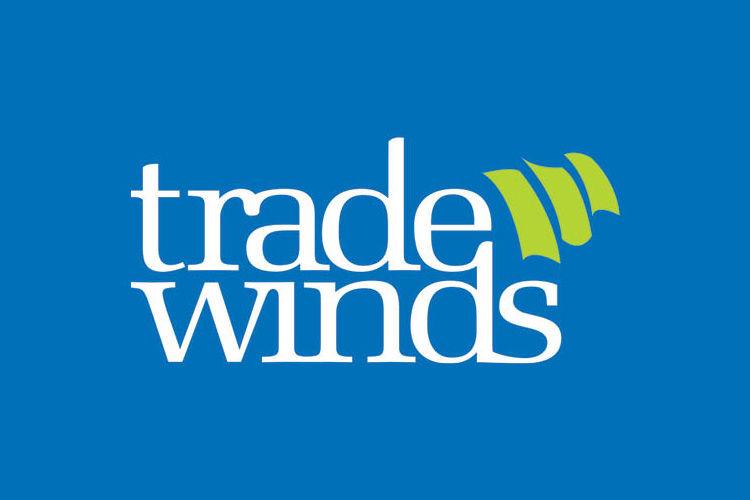 Follow Along/CHIO
Department: Employment Services
Number of Positions Available: 1 Part-Time
Hours: Monday - Friday, flexible
Description of Position: Employee will assist individuals by utilizing structured intervention techniques to help the employee learn to perform job tasks to the employer's specification. In addition, to job site training, job coaching includes related assessments, job development, counseling, and other services needed to maintain employment. Employee will perform Community Habilitation (CHIO) which involves assisting participants in a manner which supports learning in the areas of: self-care, sensory/motor development, socialization, daily living skills, communication, community living, and social skills. Community based activities are intended to build relationships and natural supports.
Education Requirements: High School Diploma or equivalent
Experience Required: Prefer past experience working with children or adults with disabilities. Ability to communicate effectively both orally and in writing.
Position Reports To: Employment Services Coordinator
Additional Information: As a TradeWinds' employee, you may be entitled to the following benefits: medical,dental, vision, optional life insurance and AFLAC. You may also be entitled to paid vacation, sick and holiday. Must be able to pass drug screening and criminal background check. Interested candidates should complete an applicationand submit resume.
---
Please visit us for a complete list of available positions
and to apply online
http://www.tradewindsnwi.org/index.php/positions/
Tradewinds - Now Hiring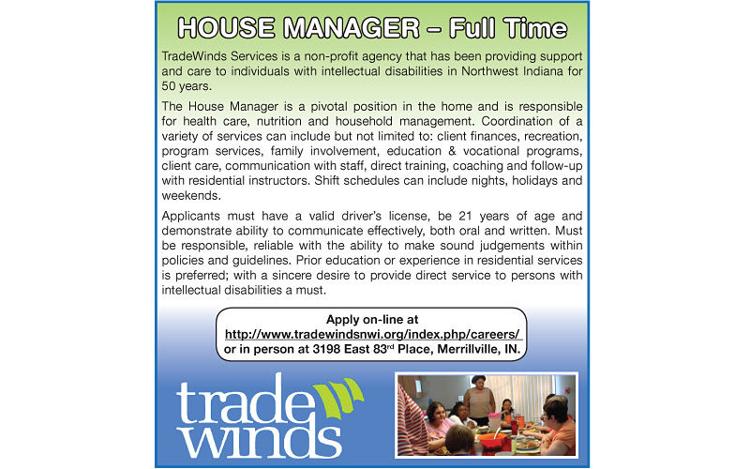 Please visit us for a complete list of available positions
and to apply online
http://www.tradewindsnwi.org/index.php/positions/