Who's hiring in NWI?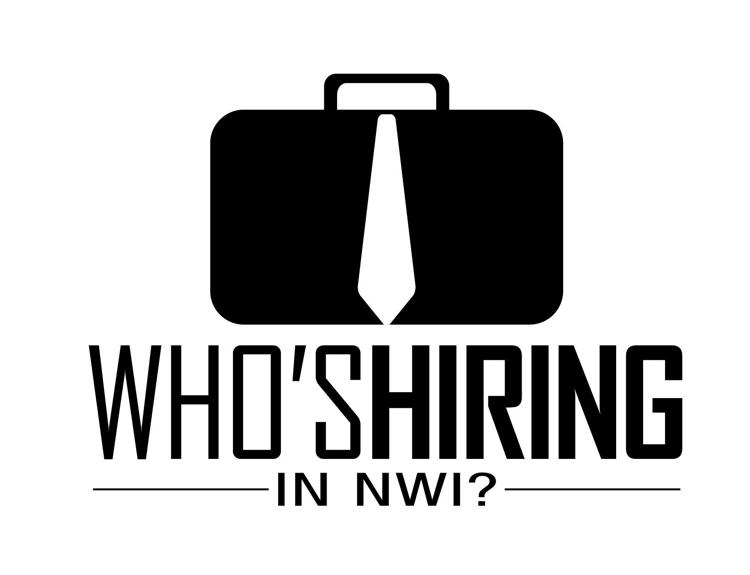 Monosol - Now Hiring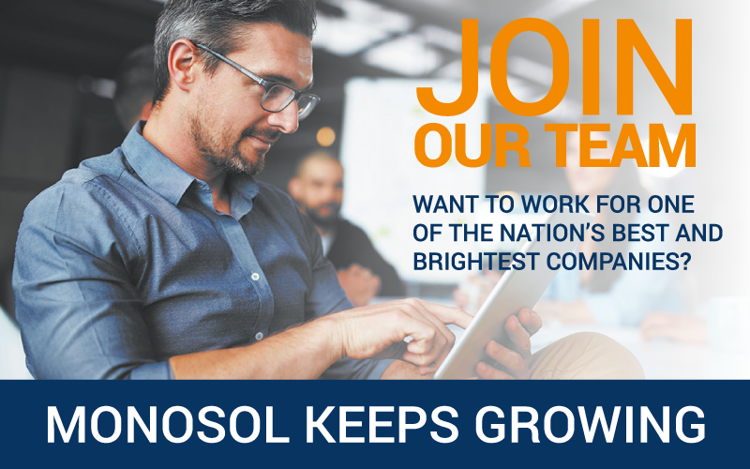 UNLEASH YOUR POTENTIAL WITH MONOSOL
MonoSol. makers of dissolvable
film used in laundry and detergent
pods, is hiring at its Merrillville
corporate headquarters and
manufacturing facilities in
Portage/Duneland and La Porte.
SEEKING SKILLED, ENTHUSIASTIC,
GOAL ORIENTED TEAM MEMBERS:
Full-time engineering, production,
customer service, sales and more
HIGHLY COMPETITIVE COMPENSATION
WITH EXCEPTIONAL BENEFITS FOR
ELIGIBLE EMPLOYEES, INCLUDING:
Innovative health clinics, incentive
compensation, 401 (k) AND profit sharing
ENTREPRENEURIAL WORK
ENVIRONMENT WITH LONG
TRACK RECORD OF GROWTH
AND CAREER OPPORTUNITIES
NAMED A 2016 BEST & BRIGHTEST
COMPANY TO WORK FOR IN THE NATION
Tradewinds - Now Hiring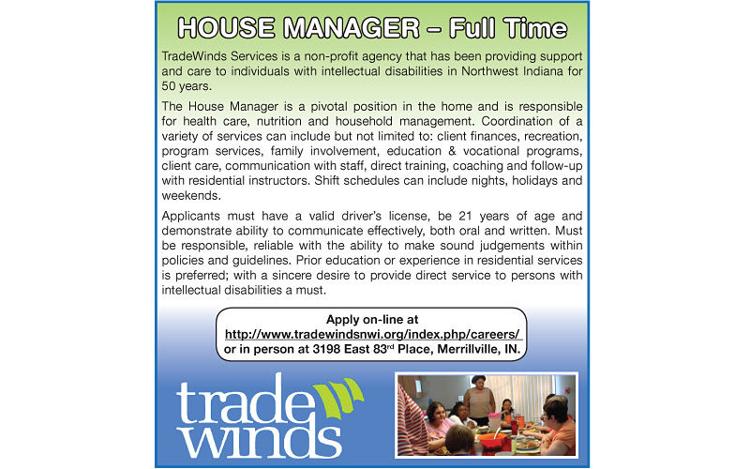 Please visit us for a complete list of available positions
and to apply online
http://www.tradewindsnwi.org/index.php/positions/
Tradewinds - Now Hiring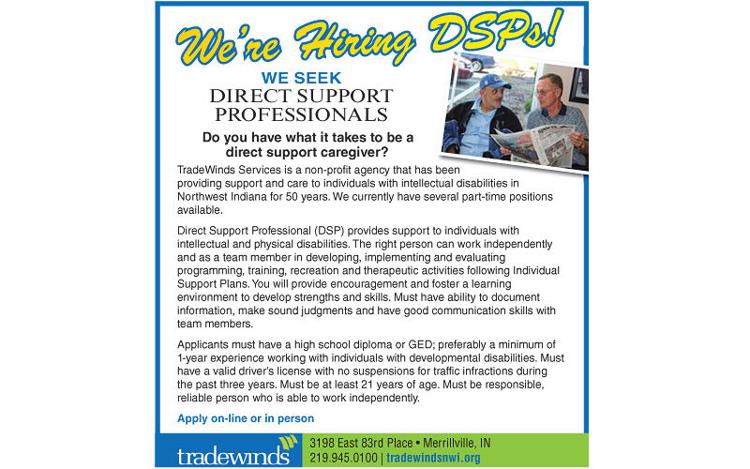 Please visit us for a complete list of available positions
and to apply online
http://www.tradewindsnwi.org/index.php/positions/
Tradewinds - Now Hiring 3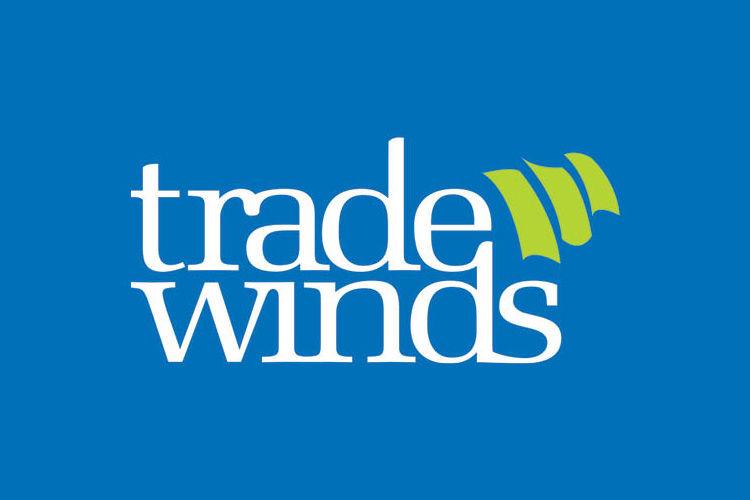 Follow Along/CHIO
Department: Employment Services
Number of Positions Available: 1 Part-Time
Hours: Monday - Friday, flexible
Description of Position: Employee will assist individuals by utilizing structured intervention techniques to help the employee learn to perform job tasks to the employer's specification. In addition, to job site training, job coaching includes related assessments, job development, counseling, and other services needed to maintain employment. Employee will perform Community Habilitation (CHIO) which involves assisting participants in a manner which supports learning in the areas of: self-care, sensory/motor development, socialization, daily living skills, communication, community living, and social skills. Community based activities are intended to build relationships and natural supports.
Education Requirements: High School Diploma or equivalent
Experience Required: Prefer past experience working with children or adults with disabilities. Ability to communicate effectively both orally and in writing.
Position Reports To: Employment Services Coordinator
Additional Information: As a TradeWinds' employee, you may be entitled to the following benefits: medical,dental, vision, optional life insurance and AFLAC. You may also be entitled to paid vacation, sick and holiday. Must be able to pass drug screening and criminal background check. Interested candidates should complete an applicationand submit resume.
---
Please visit us for a complete list of available positions
and to apply online
http://www.tradewindsnwi.org/index.php/positions/
Vision Integrated - Now Hiring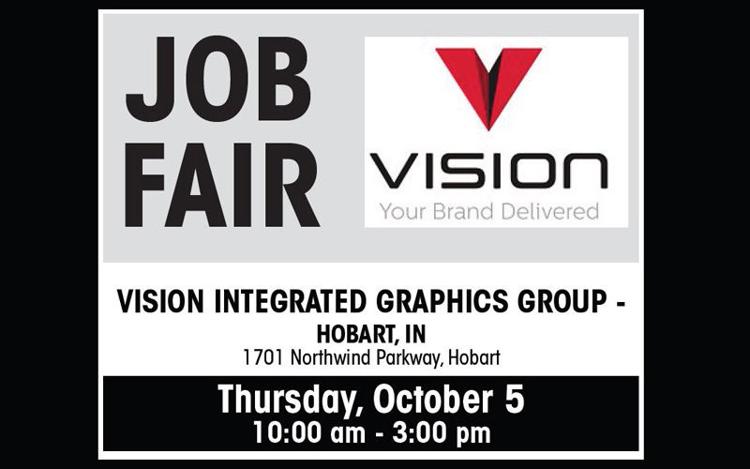 Apply in person! Managers will be on-site to conduct interviews
with qualified candidates!
Walk away with a possible on-the-spot job offer!
Or visit our website to apply:
https://www.visionps.com/contact/#join-our-team
Earn $12.00 - $25.00/hr.
---
Benefits
Salary is competitive and will commensurate with experience.
Full-time employees receive a benefits package that includes
Medical, Dental,Vision, Flexible Spending Accounts, 401k plan,
Short & Long Term Disability Coverage and Accidental Death and
Dismemberment Insurance, Life insurance, and a generous
vacation policy.
---
Our Current Career Opportunities:
Account and Project Manager
Bindery Operator 2nd Shift
Cutter Operator 2nd Shift
Digital Press Operators 3rd Shift
Digital Pressroom Supervisor 1st Shift
Fulfillment Quality Control Clerk
Komori Press Feeders 2nd Shift
Outbound Mail Lead 1st Shift
Variable Data PrePress Technician
Warehouse Lead 2nd Shift
---
 Vision is an Equal Opportunity Employer and will not discriminate
against any employee or applicant on the basis of race, color, creed,
religion, gender, sexual orientation, national origin, age or disability.
Please do not call or contact directly. Please include salary history and
professional references. All employment offers are contingent upon
the successful completion of a background check.
Sugar Steel - Now Hiring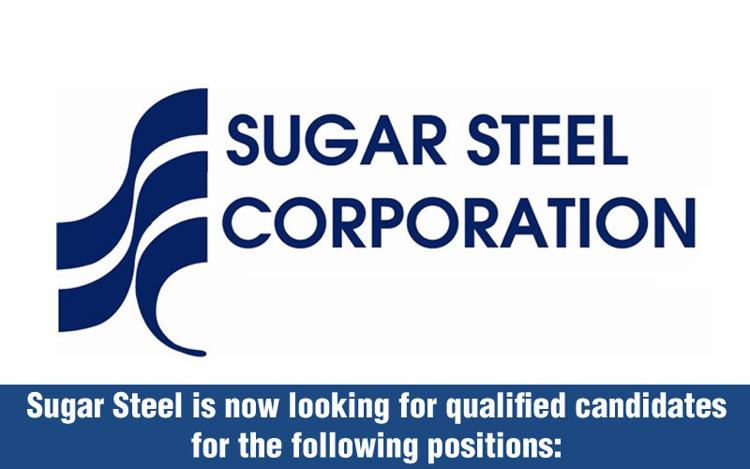 2nd shift Foreman (Must have exp loading steel beams/tubes/channels/angles.  A plus if knowledge of operating saws and being a Supervisor previously)
1st & 2nd Shift (Remote Control Overhead Crane Operator)
2nd Shift Hubtex/Sideloader
3rd Shift Saw Operator (Good with Measuring Tape)
1st & 3rd Shift Burner/Processing Dept. (Blue Print Reading & Oxy-Fuel Cutting a Plus)
1st Shift CDL-Class A Drivers (Previous Exp. With Heavy Machinery or Steel Hauling)
---
To apply for any of these positions, send resume to:
Fax 708-757-4124 or
email sramos@sugarsteel.com
or pick up application at
2521 State Street,,
Chicago Heights, IL 60411
WE ARE A DRUG-FREE EOE
Dutch Farms Now Hiring
 Join The Dutch Farms Team
---
Food Distributor on the south side
is hiring Warehouse Order
Selectors and Forklift
Operators.
Experience preferred, lifting is
required, benefits available.
Hiring now for 2nd and 3rd shift. 
---
Food Distributor on the South Side is hiring
for: Class A and B
CDL drivers and
a 3rd shift Truck Spotter
Full Time work includes the following benefits:
Health, Dental, Vision, Life/ADD, 401K, Paid
Time Off, Safety/Productivity bonus.
Medium to heavy lifting is required.
Apply Now!
---
 Apply on-line at www.dutchfarms.com or contact hr@dutchfarms.com.
St Catherine - Now Hiring
Saint Catherine's Hospital
YOUR EXTRAORDINARY CAREER STARTS HERE
---
 Join our Team
Now Hiring for the following positions.
Respiratory Therapist
Registered Nurse
Clinical Case Manager RN
Sr. Medical Technologist
Patient Care Tech (C.N.A.)
CT TECH
MRI TECH
---
 Visit http://www.comhs.org/careers/ for more information and a complete list of open positions.