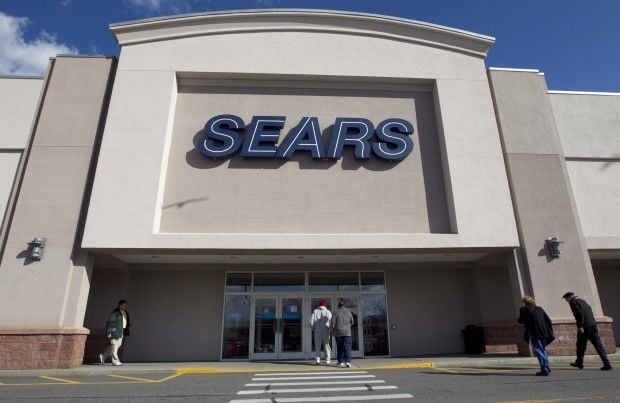 At the beginning of 2016, Sears had two stores on Indianapolis Boulevard in Schererville and soon, the troubled retail giant will have none.
In April 2016, the Sears Hardware Store at 1150 U.S. 41 was shuttered.
Now Sears announced it will close its store at 120 U.S. 41 in the Town Square Shopping Center, across from Shops on Main. The company, which was once the nation's largest retailer and now is perennially on death watch, said the appliance and hardware store in Schererville wasn't profitable.
Sears announced on its website it was closing 35 Kmart stores and eight Sears stores, including the Schererville location. The stores are slated to close by October and liquidation sales will begin Thursday. 
The Hoffman Estates-based retailer said employees can apply to other area Sears or Kmart stores. But fewer and fewer are still operating.
The company recently closed the Sears Appliance and Hardware Store in Valparaiso, and Kmarts in Merrillville, Chesterton and LaPorte.
"Today, we will initiate the closing of an additional eight Sears and 35 Kmart unprofitable stores as we continue to focus on our best stores and return to profitability," CEO Eddie Lampert said in a blog post. "This is part of a strategy both to address losses from unprofitable stores and to reduce the square footage of other stores because many of them are simply too big for our current needs."
Sears is trying to cut $1.25 billion in annual costs as online commerce has sapped business away from traditional brick-and-mortar retailers. Lampert said the struggling retailer is shifting focus to smaller stores because its largest format stores have been less competitive in a changing retail landscape.
"We have fought hard for many years to return unprofitable stores to a competitive position and to preserve jobs and, as a result, we had to absorb corresponding losses in the process," he said. "So, it is obvious that we don't make decisions to close stores lightly. Our efforts have been, and will continue to be, fact-based, thoughtful and disciplined, with the goal of making Sears Holdings more relevant and more competitive for our members and other constituents."
The only remaining Sears stores in Northwest Indiana are in Merrillville, Michigan City and Portage. The Region's only Kmarts are in Griffith and Valparaiso.