Study says Indiana interstate tolling could raise $53 billion over 30 years. But at what cost to commuters, businesses and traffic patterns?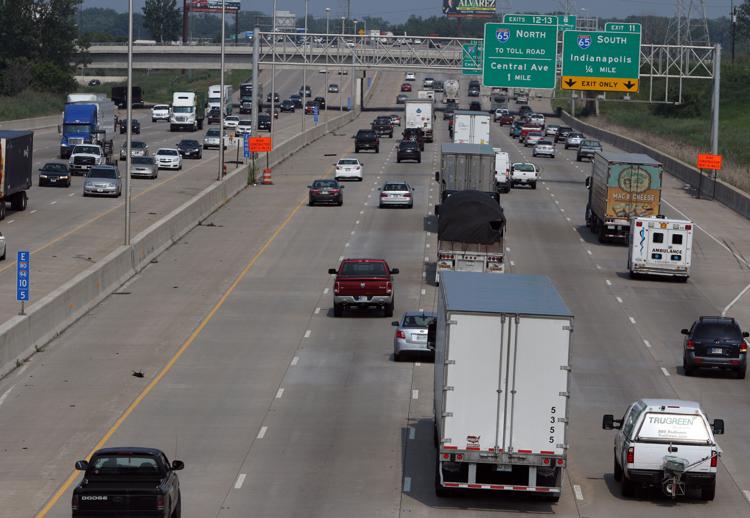 A study of the possibility of tolling interstate highways in Indiana concludes the state would likely collect $39 billion in tolls over a 30-year period beginning in 2021.
The study, by the engineering firm HDR, gave a 50 percent chance for that number to be as high as $53 billion.
The study was mandated by House Enrolled Act 1002, the road-and-bridge bill that raised the gasoline tax and other fees to fund a 20-year infrastructure program.
HDR suggested toll rates that it concluded "best balanced revenue and mobility."
Per-mile suggested toll rates for most interstates, including Northwest Indiana's, would be 4 cents for standard automobiles, 6 cents for medium trucks and 19 cents for heavy trucks. A car trip from Gary to Indianapolis on Interstate 65 would cost $6.12; a trip on Interstate 94 from the Illinois to Michigan state lines would cost $1.80.
Total revenue estimates are based on traffic projections, and the report acknowledges those are uncertain.
"Heavy trucks are responsible for a significant portion of toll revenues," the report notes. "They are also the most likely to seek alternative free routes."
And the report acknowledges the potential implications of that: "Shifting too many vehicles off the interstate system can have significant implications for mobility on other roadways."
The revenue estimates do not subtract the cost of operating the toll collection system. The Indiana Department of Transportation estimates it would need 370 tolling gantries at a cost of about $1 million each. The gantries would have receivers to capture transponder information and cameras to capture license plates.
The report also notes that ongoing collection costs can range from 7 to 13 percent, according to a recent report by the U.S. Congressional Research Service.
HDR concluded that federal regulations allow the state to toll its interstates, and that it has the option of entering into partnerships with private firms, as it has done with the Indiana Toll Road.
INDOT recently issued a request for proposals from firms interested in creating a strategic plan for tolling. The agency plans to hire a firm for that study in January, and set a Dec. 1, 2018, deadline for completion of the plan.