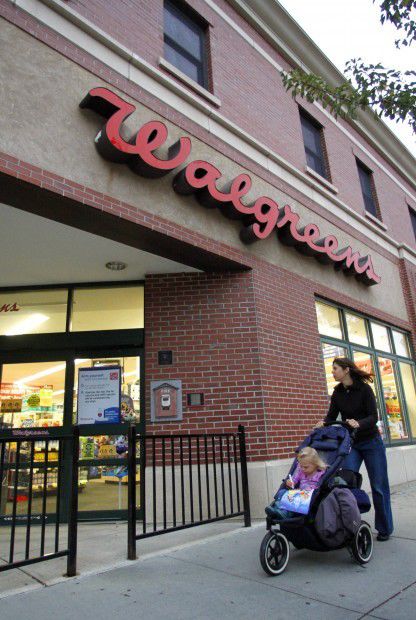 Gary's lakefront Miller neighborhood is losing its Walgreens pharmacy.
The Walgreens at 801 S. Lake St., Gary, is slated to close on June 27 as part of a national closure of 75 stores. Pharmacy patients are being referred to the Lake Station Walgreens, which is more than 3 miles away.
"Walgreens operated this store for 10 years and the decision to close it was not easy," Walgreens Media Relations Manager Phil Caruso said.
"Prescription files will automatically transfer to our store at Ripley and Central Avenue when the store closes on Saturday, June 27. Patients will receive a letter in the mail with more information about their prescription records."
The Deerfield-based pharmacy chain, the second largest in the nation after CVS, said it expected to place most of the displaced employees in jobs in other stores in Northwest Indiana. Walgreens still operates a 24-hour pharmacy at 25th and Grant in Gary, but recently closed its location at 2801 W. 5th Ave. in the city's Ambridge neighborhood. It also shuttered its Calumet City store next to downtown Hammond in 2014.
"The writing was on the wall when they closed the 5th Avenue store," Miller Business Association President George Rogge said.
"The decision was made long ago, but I think it's the wrong thing for them, especially when double-tracking (of the South Shore Line) is coming through. That area is going to be the epicenter of economic development. It's going to be a fabulous corner."
Mayor Karen Freeman-Wilson and 1st District Councilwoman Rebecca Wyatt both wrote letters to Walgreens asking them to reconsider the closure.
The Miller neighborhood still has a Fagan Pharmacy just down the street at 5001 E. Hwy 12. Many Miller residents went elsewhere to fill prescriptions, anyway, partly since the pharmacy at the Gary Walgreens closed earlier than most, at 7 p.m. during the week, Rogge said.
"It was still a convenient place to have if you needed to run out and buy a light bulb," he said. "You could go there and get something quickly."