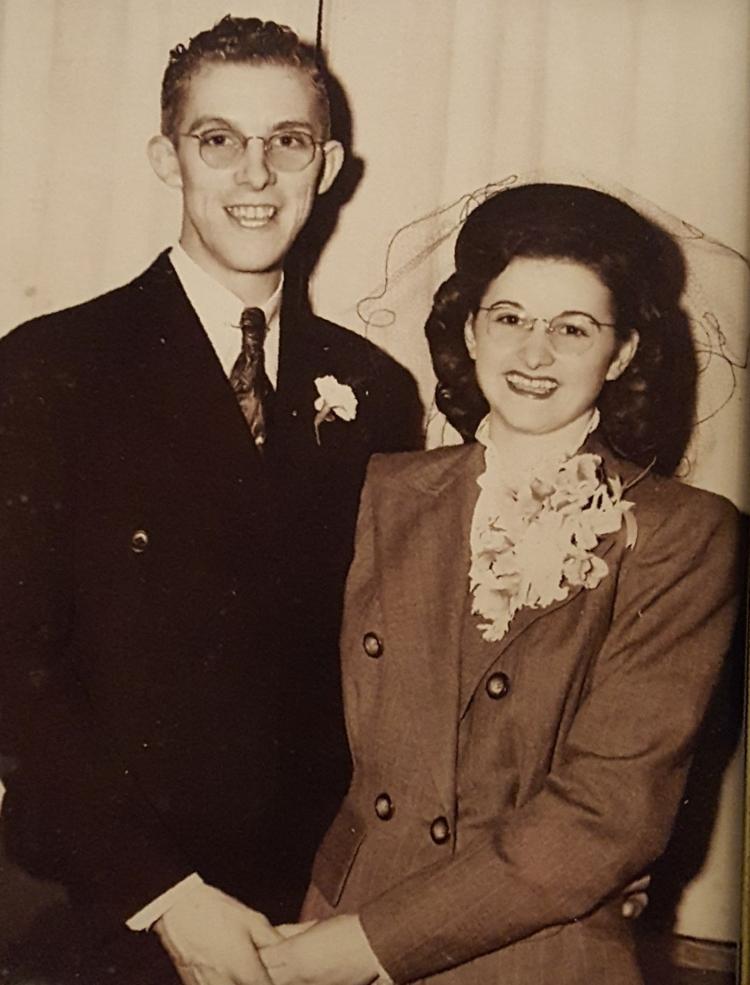 Robert O. and Betty A. Johnson were married at the City Methodist Church in Gary on Nov. 30, 1947.
They have four children, Ruth, Kenton, Dean (deceased 2002) and Jay. Their in-laws include sons-in-law Bob Jones and Jim Maryonovich-Johnson and daughter-in-law Tamara (Moore) Johnson. Grandchildren include Robert D (Bobby) Jones II, Ryan D Jones and Grayson Johnson. Great-grandchildren include Private First Class Victoria Jones and Lance Corporal Andrew Jones. Great-great-grandchildren include Carter M. Cunningham.
Robert was employed in the electric shop at U.S. Steel for 48 years. He was a volunteer fireman for East Gary for more than 50 years and also drove an ambulance for a funeral home for 33 years. Betty was a homemaker and a 50 year member of the ladies auxiliary of the EGFD. The Johnsons were very active in their beloved community East Gary having served on the bi-centennial committee where Mrs. Johnson designed and created several costumes with her professional sewing ability.
Mom and Daddy: Thank you for teaching us how to love and serve others through your examples. May God continue to bless the both of you as you celebrate your 70th wedding anniversary.