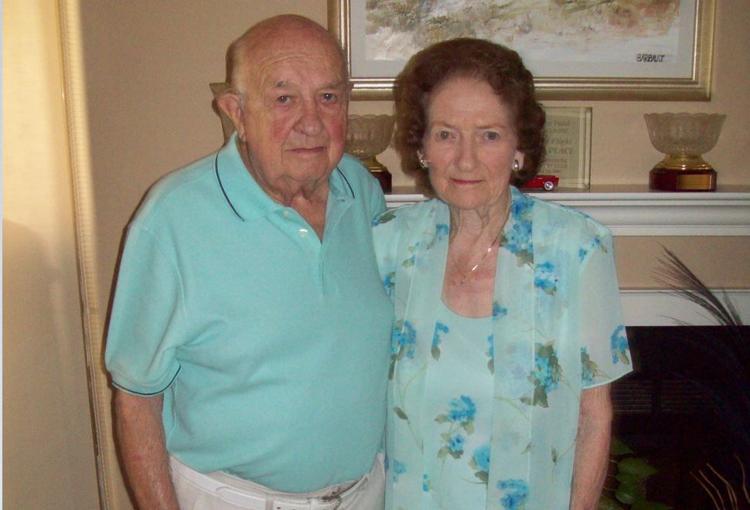 Elwyn and Caroline Studer celebrate 75 years of marriage on Nov. 26. They were married at The First Presbyterian Church in Thayer, Indiana. They renewed their wedding vows in 1970 in Hawaii.
Elwyn served in WWII and retired from Highland High School where he was a guidance counselor for 24 years. Caroline retired from Thrifty Mart in Griffith.
They have three children, nine grandchildren, and five great grandchildren. Their children are Gary Studer, of St. Petersburg Florida, Evan (Judee) Studer, of Palatine, Illinois, and Gail (Nelson) Wynn, of Highland.
Congratulations! We love you! God bless!