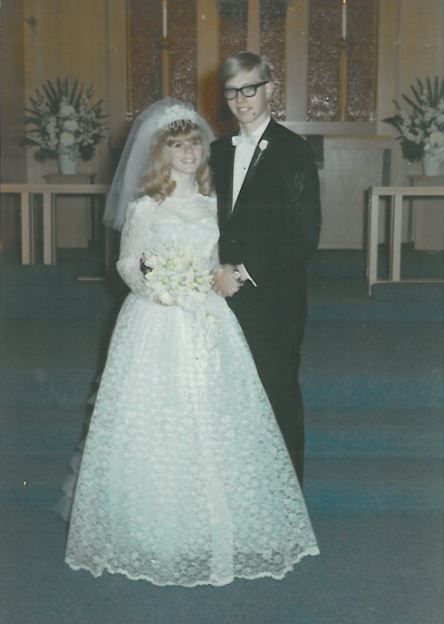 Dennis and Phyllis (Gruhlke) Brandy were married at Markham Lutheran Church in Illinois on Feb. 11, 1967, the closest date to Valentine's Day and the month of the Chicago Region great snowstorm.
By 1972, the growing family had moved into a century-old red brick house in Valparaiso. Soon Dennis relocated the family locksmith business there and another child was born. The four brothers — Jonathan (Lynn), Allan (Julie), Peter (April) and Jeffrey (Shallyn). Eventually — grew up and married.
Ten grandchildren joined the clan — Jonathan, Emma, Nicole, Alex, Justin, Conner, Caleb, Cayden, Coralyn and Clayton.
Dennis and Phyllis celebrated their 50th anniversary in Maui, Hawaii. Recently, a banquet to honor them was held at Aberdeen Manor. The theme was "Love is the Key."
The Brandys believe love unlocks the best in life.
Their sincere gratitude is extended to all who expressed loving good wishes and are very thankful to God for the blessings of friends and a fine family.