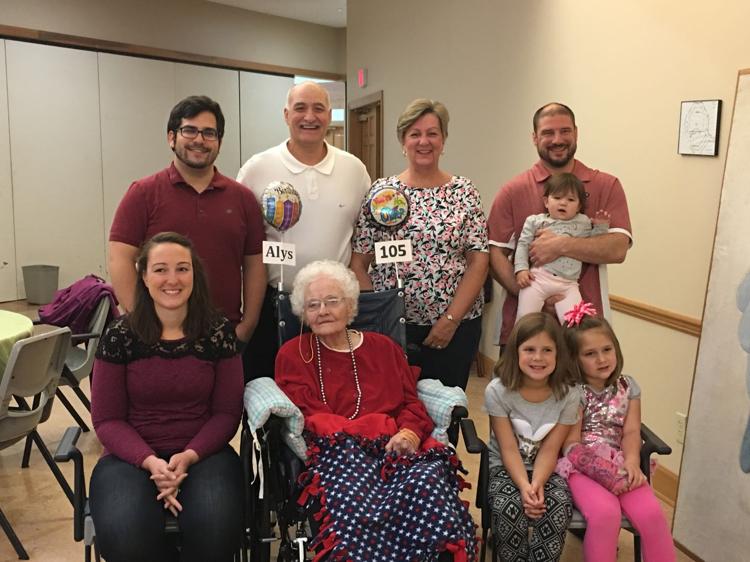 A 105th birthday celebration honoring Alys Helfen was held in Crown Point on Oct. 14 with her friends and family attending.
Alys was born on Oct. 10, 1912 in Mount Comfort, Indiana. She was the daughter of Claudia and George Dunn. She also had a sister, Verne Vee, and two brothers, George O and William Joseph.
Alys began her career choice of teaching in 1936. The schools she taught at were located in Mishawaka, Indiana, Glenwood, Indiana and Walkerton, Indiana. She loved to teach children and enjoyed participating in the many school activities.
In 1941, Alys married George Helfen in Griffith where they made their home. They had seven children, three boys and four girls.
Alys continued her teaching career in Griffith schools until her retirement in 1977. She taught school for 24 years in all.
Alys and her husband George enjoyed traveling and visiting family and friends along the way. The highlight of their travels was their 90 day trip around the world. Alys' lifelong dream was to visit the Taj Mahal in India, and she was able to fulfill that dream on their world trip.
George and Alys were married 53 years until George passed away in 1994.
Alys is proud to be the grandmother of 10 grandchildren and seven great-grandchildren.