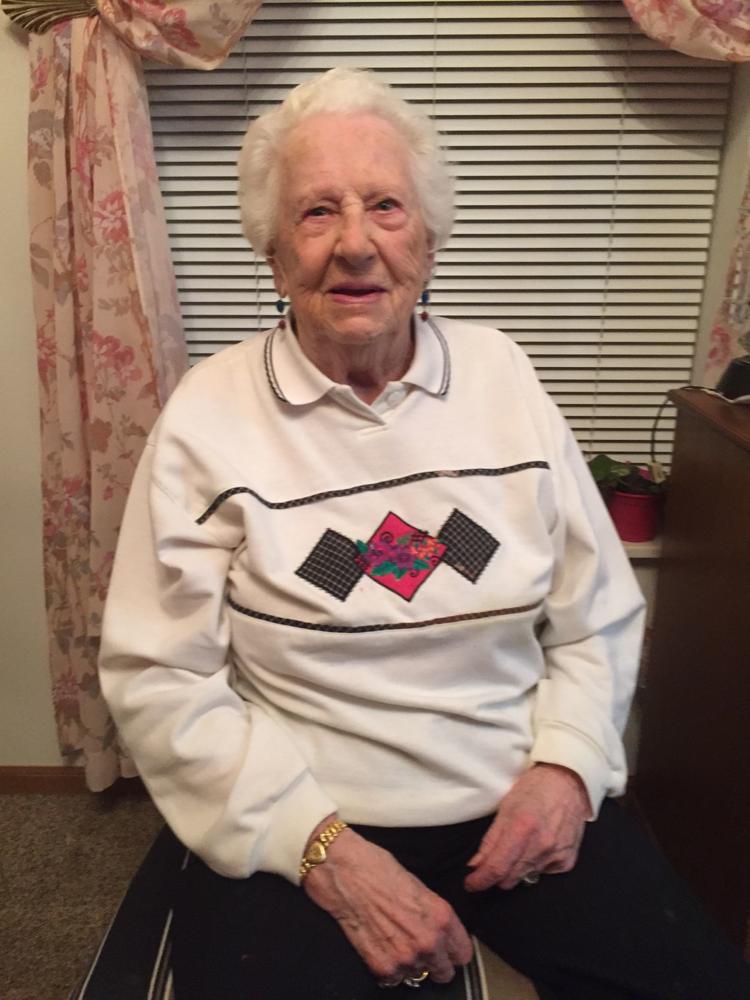 Happy 100th birthday to a fashionable, independent and lovely lady.
Born on March 23, 1918, in rural Stockland, Illinois, Maxine was the youngest of seven MCalla children. In time she met and married Gerald Rice. In 1941 Maxine and Gerald, with baby Jerry, moved to Gary. There Maxine worked in banking and Gerald in steel production. In 2006, after 72 years of marriage, Gerald rice passed away. In retirement Maxine volunteered at Methodist Southlake Hospital for 20 years.
Maxine currently lives independently in Portage. She maintains an active social life, enjoys card games and dining out. In addition, she is an avid fan of the Cubs, Bulls and Bears.
Her life has been blessed, a blessing shared with people of all ages.
Happy 100th birthday, Maxine Rice! We honor and greatly admire you for your magnificent life achievement. We love you deeply.