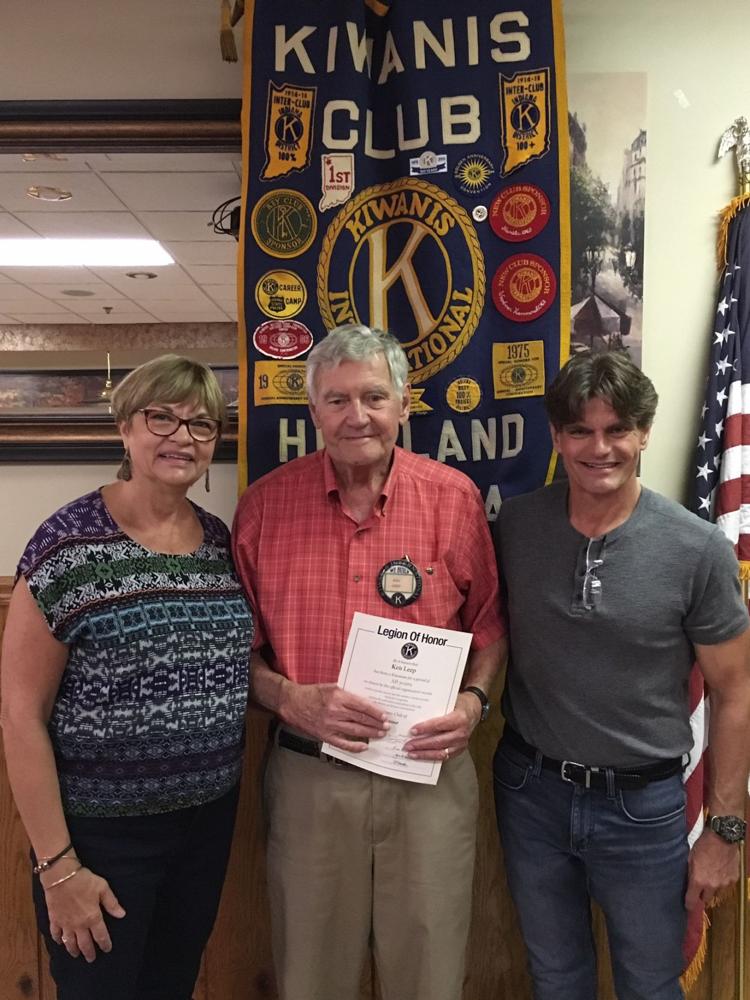 The Highland Kiwanis Club recently honored Ken Leep on his 50th year as a member of Kiwanis.
Ken shared many memories of his 50 years, including how his own father introduced him to Kiwanis, and how his own sons became members.
Ken Leep and his family have been dedicated Kiwanians with a true heart for service. In addition to being the longest member of Highland Kiwanis Club, his wife Barbara was welcomed that day as its newest member!