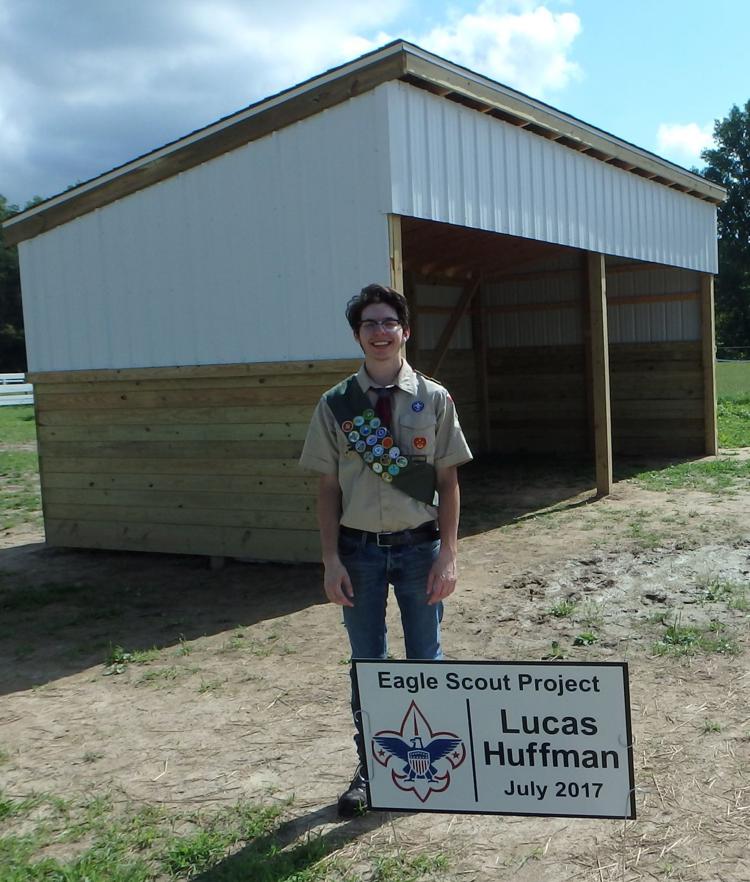 Boy Scout Troop 908 is proud to announce that Lucas Huffman of Chesterton has been awarded the rank of Eagle Scout. Lucas joins an elite group of Scouts, as less than 5 percent of Scouts ever achieve Scouting's highest honor.
On the road to Eagle, Lucas held several leadership positions within the Troop and earned 25 Merit Badges. He also attended many camps, including a 10 day high adventure backpacking trip at Philmont in New Mexico and learned to sail the ocean in the Bahamas at Seabase. In addition, he attended National Youth Leadership Training. This week long training offers youth the skills and experience to provide leadership during their Scouting career and throughout their entire life.
A large and difficult Eagle Scout requirement is the planning and completion of a community service project. For his project Lucas raised more than $2,500 in donations to build a new horse shed for Reins of Life. Reins of Life is a not for profit organization that benefits children and adults with physical, cognitive and emotional disabilities through therapeutic horseback riding and other interactions with the animals. With help from his Troop and friends, over 350 volunteer service hours were dedicated to complete the project.
Lucas is a senior at Chesterton High School and enjoys his role as a yearbook photographer. He also enjoys camping and urban exploration and is looking forward to college to study Forensics and Photography. Lucas is the son of Terry and Elaine Huffman.
Troop 908 is sponsored by St John's United Church in Chesterton and is led by Scoutmaster Chris Flesher.