PODCAST: Byline - The Region loses some weight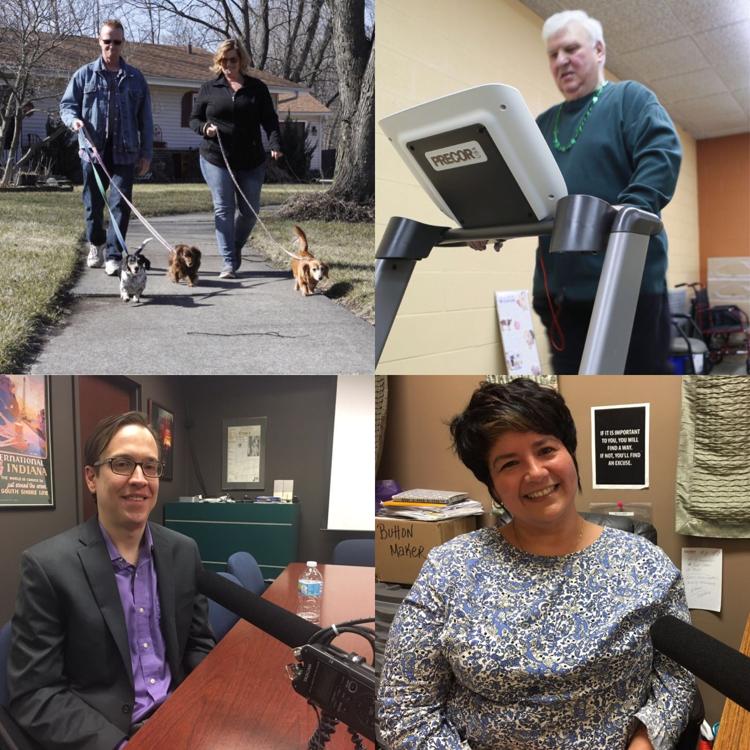 The function of a newspaper is to inform readers of a variety of topics. However, is there room for it to possibly change someone's life?
That's what some have felt that do and have participated in the Times' weight loss contests. In its second year of existence, the yearlong competition, named Lose 17 in '17, doesn't only provide a leaderboard as to who can put off the most pounds. It moreover is a platform of accountability for the 17 contestants to stick to their goals, which often requires a lifestyle change.
From changing up diets to discovering creative ways for more physical activity, current and former weight loss contestants share their stories, lessons and tips in the latest episode of Byline.
Tags
Kale is a digital producer with the Times. He is a Region native, hailing from Schererville. He writes feature stories, shoots photos, and co-produces Byline, a Times podcast. He is a graduate of Indiana University.
Get email notifications on Kale Wilk daily!
Whenever Kale Wilk posts new content, you'll get an email delivered to your inbox with a link.
Email notifications are only sent once a day, and only if there are new matching items.
Followed notifications
Please log in to use this feature
Log In
Related
Every year police departments at various levels in the Region accumulate crime statistics. D…
The election of Donald Trump as president of the United States was a sign of change and hope…
As featured on
At one point in time, Lake County held over half a million residents. Since the beginning of…
Eric Melnyczenko has lost more than 40 pounds since the beginning of the year, not just for …
Explore millions of historical pages from your local newspaper for just $7.95.