UPDATE - PODCAST: Byline - Immigrants shape the Region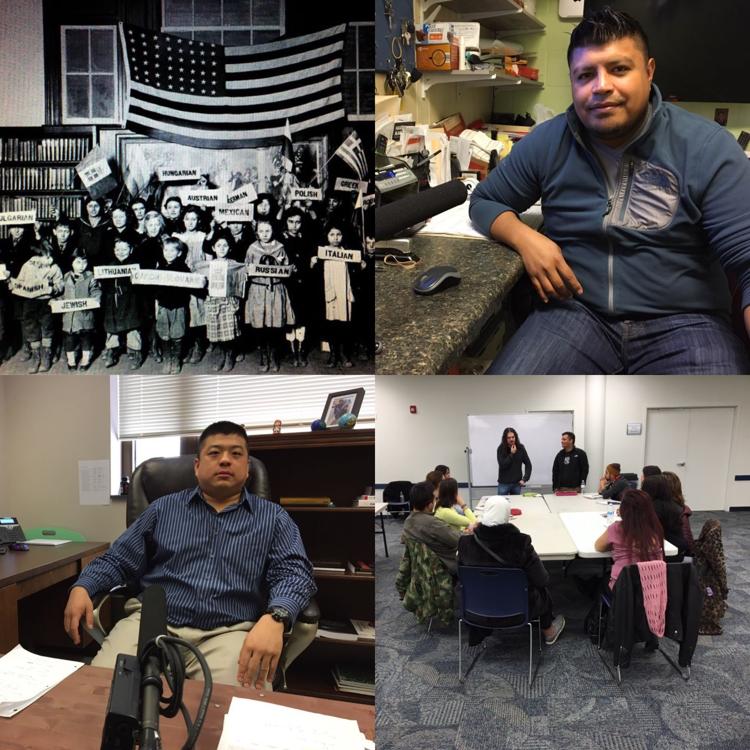 The election of Donald Trump as president of the United States was a sign of change and hope for some, but also a sign of worry for others. While he campaigned, President Trump's language in calling Mexicans criminals and rapists and wanting a shutdown of Muslims entering the U.S. stirred concern among immigrants. The call for restrictions on who enters the land of the free and home of the brave is not old. It is similar to actions taken during perceived danger or crisis. However, immigrants have contributed to the Region's livelihood and culture since its very beginning. How do we look back at our roots and make a welcoming community for those that are different from us?
UPDATE: Contains comments from Mike Simpson, Porter County Republican Party chairman.
Staff photographer
Kale is a photographer with the Times. He is a Region native, hailing from Schererville. He writes feature stories, shoots photos, and co-produces Byline, a Times podcast. He is a graduate of Indiana University.
Get email notifications on Kale Wilk daily!
Whenever Kale Wilk posts new content, you'll get an email delivered to your inbox with a link.
Email notifications are only sent once a day, and only if there are new matching items.
Followed notifications
Please log in to use this feature
Log In
Related
NICTD's South Shore Line is a public transportation staple for NWI commuters to Chicago for …
Chuck Hughes, executive director of the Gary Chamber of Commerce, saw a problem in the local…
As featured on
WASHINGTON — President Donald Trump has now laid out exactly what he wants in the "big, beau…
Every year police departments at various levels in the Region accumulate crime statistics. D…
The function of a newspaper is to inform readers of a variety of topics. However, is there r…