Recounting the selfless service of our veterans
Readers tell us about their special veterans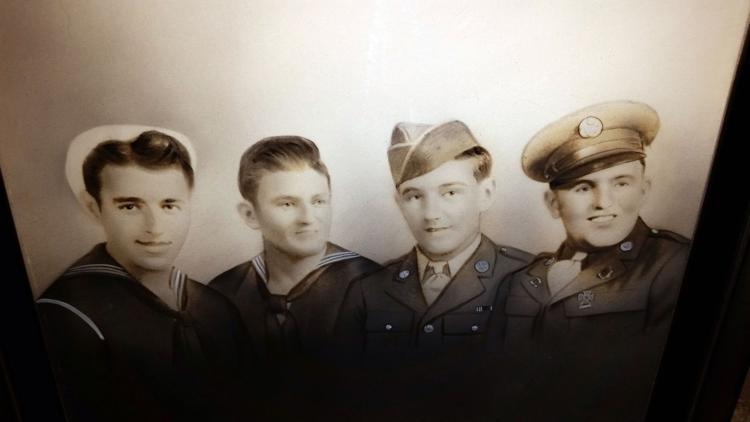 We recently asked our readers to tell us about their special veterans at home — or about the biggest takeaways from service if they were current or past members of the military.
We heard from dozens of folks, via letters to the editor, about the heroic service of Region residents in honor of Veterans Day.
From flying dangerous bombing missions in WWII to volunteering for service in Vietnam, Iraq and Afghanistan, those accounts begin running in today's paper and will continue in a special package in the Sunday Forum section.
We thank all the readers who contributed to this effort — and the veterans themselves for their selfless service.
We came home and were treated like criminals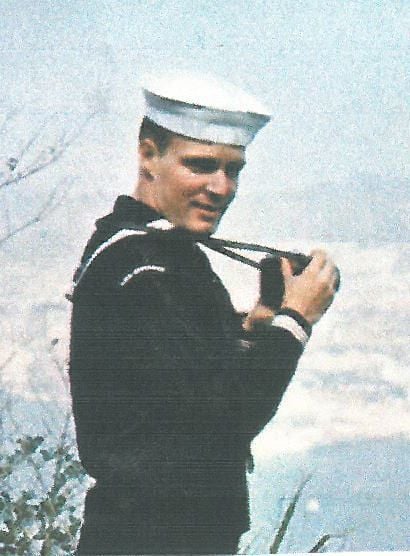 I'm a Vietnam-era Navy vet.
The USS Epperson DD 719 was sent to Yankee Station, Vietnam. Our job was to help Marines landing on Oct. 26, 1965. We assisted with our guns, firing 128 rounds of 5-inch 38 ammo.
During the day, we supported our troops and refueled helicopters. At night, we refueled, restored ammo and supplies. The next day, gunfire support was called for.
We were on call to any area, but the Air Force made it first and left us to finish the job. We set off secondary explosions on targets. A few days later, we were anchored in Qui Nnen Harbor when the Air Force C123 dropped a load of Agent Orange on us. We were taking on water, so for the the rest of our 64 days on Yankee Station, we drank it, ate it and bathed in it. We were there to help our troops.
We came home and were treated like criminals. Now we die of diseases of Agent Orange.
Max A. Hernick, Hebron
Three brothers served in World War II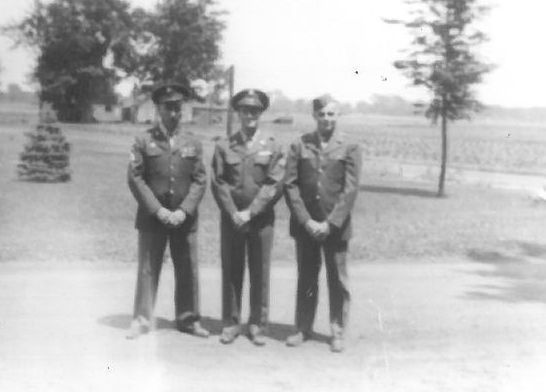 All three of Grace Meeter's sons served in World War II. She became a widow when her husband was killed in an auto accident in 1936. Son Bud served in the motor pool from August, 1943, to February 1946. He served in North Carolina, Georgia and Florida.
Jacob "Jake" served from October 1942 to October 1945 with an antiaircraft artillery Battalion in Casablanca, North Africa, guarding air fields. He then served in Sardinia, Corsica, France, Germany and Austria. He was a T-5 aid man treating the wounded and sick.
Sometimes he was fired on from enemy planes and had to take cover under trucks. Later in life, when anyone mentioned his service, he would go to the closet and come out wearing his uniform. He kept a lot of things to himself.
Raymond served in the Army from 1946 to 1947 as a supply clerk in Japan, arranging for food and supplies for three different companies. He also was a guard on the train. He just recently returned from an Honor Flight to Washington, D.C.
Raymond Meeter, Munster
Vietnam vet was a hero for country, family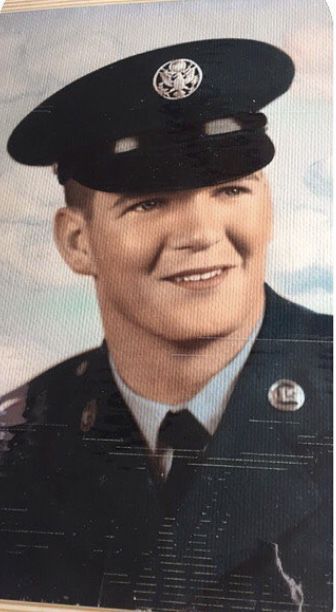 My father, Homer Taulbee, is one of the bravest men I know. He has shown our family the definition of sacrifice, honor and valor. His stories of his time in Vietnam are equal parts inspiring and heartbreaking. I learned from a very young age that living in a free country is a privilege that my father made possible.
I will forever be grateful that he has shown me a true example of a hard-working American whose sacrifices didn't stop in the military. As a father, he made sure we had delicious food on the table, heat in the house and a ridiculous amount of presents under the Christmas tree.
Thank you for your sacrifice, Dad. Happy Veterans Day. I love you.
Jessica Taulbee, Crown Point
Retired vet continues serving community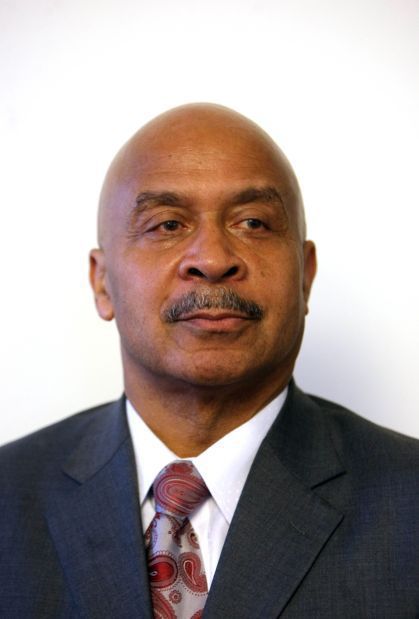 When I think of Veterans Day, three specific individuals come to my mind: my Dad, Ernest Roos Jr., who served in World War II as a teenager and is now deceased; my son-in-law, Justin Kirk, who served in Afghanistan and is now retired; and Col. Richard Ligon, a retired National Guard brigade commander, who continues to serve his community on a daily bases.
Ligon volunteers his services as an American Legion post commander, Pop Warner football coach, educating seniors about identity theft and far too many more things then this letter will allow space to mention.
When two young children were shot in Gary, he immediately spearheaded an effort to raise funds for them and took them school shopping when they recovered. Ligon is truly a veteran who continues to serve.
Verlie Suggs, Merrillville
Honored to serve, even if some didn't appreciate it
I served on the USS Oriskany in combat in Vietnam in 1971. I remember being spit on while waiting for my flight home after my tour in Vietnam to being called a "baby killer" and the "butt" of the demonstrations taking place protesting the Vietnam War when I got home.
I was welcomed home by my parents, who were waiting for me at the South Bend airport. No bands or banners, just mother and dad. I was a proud sailor, serving my country whether the war was right or wrong.
I am still proud of my Navy service. What really warms my heart is the "Welcome home, and thank you for your service" from the many strangers I have encountered the last 20 years. So I say, "You're welcome; it was an honor to serve."
Thom Howell, Schererville
Son, like all veterans, risked life and limb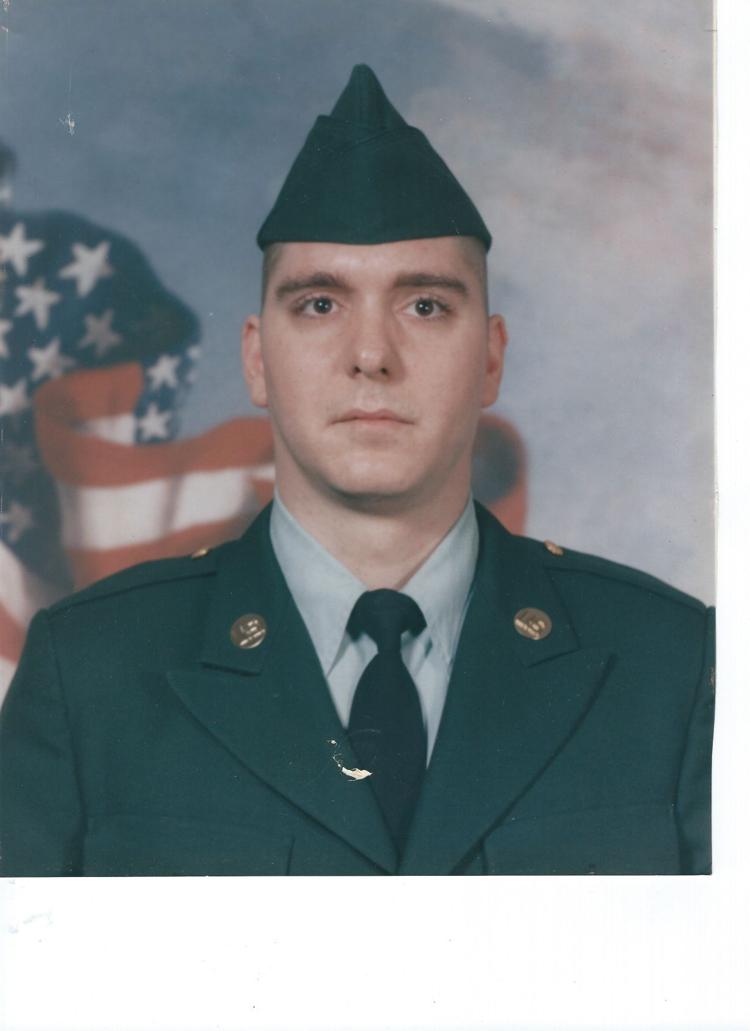 I am so proud of my son, Stephen R. Wright Jr. He volunteered to join the U.S. Army not knowing how he would serve.
While not in a combat posting, he spent a year in Iraq where everybody was in danger. Every person who volunteers to serve in the armed forces does so not knowing if they will come home.
We cannot praise enough the people who risk life and limb to protect the people of this country.
Stephen Wright, Schererville
Seeking recognition for Dad -- a hero veteran
My dad served on the front lines in the Korean War.
I know he suffered every day from the horrible effects of being in a war. He never liked the phrase, "Korean Conflict." He always told me that was not just a conflict — that it was "hell."
Unless you have been through that hell, you can never say you know what it is like. My dad suffered with nightmares and PTSD all his life, but he was told that "you just have to deal with it." He was captured twice and escaped twice after being a POW.
As if going through hell on the front lines wasn't bad enough, my dad never received his Purple Heart or any veterans benefits. My dad was very young and very proud, and he just went on with life not knowing that he should have put in the paperwork to get his proper benefits and Purple Heart.
We have tried senators, VFWs, American Legions, members of Congress and President Barack Obama, and no one could help.
Can someone please help? James D. Peters' active service dates were from April 22, 1952, to April 21, 1954. His service number is RA16 414 166. He was a corporal in the infantry.
Peggy Hyde, Whiting
Proud of Royal Armed Forces veterans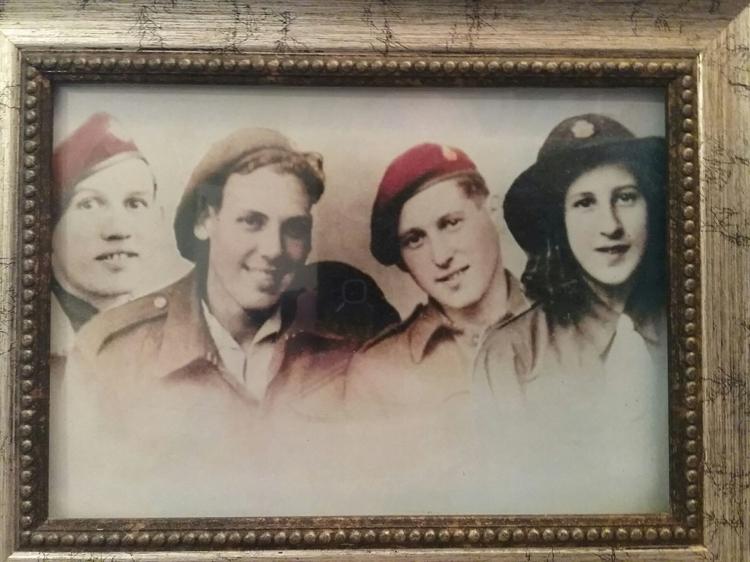 Having been born in England, I want to honor the veterans in my family who served in the Royal Armed Forces during WWII. My maternal grandfather, Bernard Ready, served in the Royal Navy and lost his life on a minesweeper, leaving my Mom, at age 7, and my Gran Ready, a widow.
WWII also saw my grandfather John Golden in the battle of Dunkirk. Along with him, his three sons and daughter also served. My two uncles, Harry and Frank, with Pop, were in the battle of Normandy together, while my dad, Leonard, served in Indonesia and Burma.
Their sister Jean served in the Girls Brigade in England. So my grandmother, Olive, had her husband and all four children serving at the same time. The remarkable thing is, even though my grandfather has passed away, all four of these siblings are still living today.
Thank you, Grandfather Ready, Pop Golden, Uncle Harry, Uncle Frank, Aunt Jean and our father, Leonard Golden, for the battles you fought, and dangers endured, to preserve our freedom.
So proud and thankful!
Cherie Anne Golden Westover, Valparaiso
Husband worked in real M.A.S.H. unit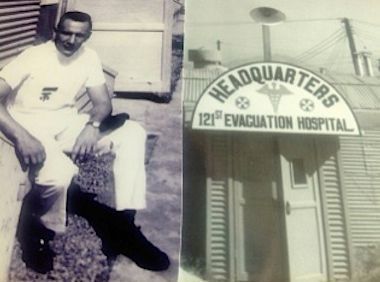 My special veteran is my husband, retired Private 1st Class Michael Arvay, a medic at the 121 Evacuation Hospital during the Korean War.
Mike was drafted in December 1958 and did basic training at at Fort Leonard Wood, Missouri.
If you ever watched M.A.S.H., the 4077 field hospital sent their serious injuries to the 121st Evacuation Hospital. the writers used the original names of the Korean medical facilities, believe it or not.
After his discharge, he was in active reserves for two years and inactive for two additional years, for a total of six years of service.
Jeanette Arvay, Dyer
Father served selflessly in Korea
My dad, Ray Wisniewski, proudly served the United States in the Korean War when he was 19. He said he gained appreciation for his country as well as respect for it, our flag, democracy and authority.
The most difficult part was viewing the face of war as it affected the Korean children. The steam engine train ride through devastated scenery revealed orphans missing legs or arms with burned or scarred faces, hobbling on homemade crutches to approach servicemen at each stop and selling apples so they could survive.
He didn't take the apples, but he shared his pay at each stop until it was gone. The heartfelt memories of these children has lasted a lifetime.
One bright spot was a rare visit by a famous person who wanted to cheer our troops.
Standing in a Jeep that bounced through deep mud, wearing fatigues and waving, came Marilyn Monroe.
Diane Stratton, Crown Point
Letter about pilots, paratroopers drove point home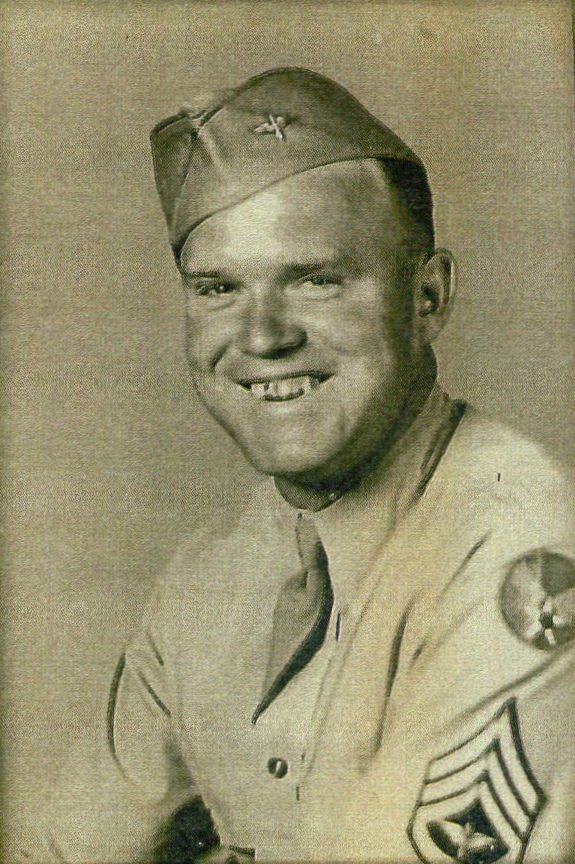 When I was young, on the 11th hour of the 11th day of the 11th month, we stood up from our school desks, faced the east, and quietly listened to the distant sound of a bugler playing taps.
Although there was a sense of loss, I didn't fully appreciate the depth of my Dad's service as a World War II glider pilot until I was an adult, and especially recently.
Our family received a letter in September from a man in the Netherlands. He mentioned that the towns of both his parents in Holland were liberated in World War II because of the U.S. glider pilots and paratroopers.
I so appreciate my Dad, 1st Lt. Robert Lenburg, for not only serving to keep America free but also for bringing freedom to people he never knew.
God bless and thank you, every single veteran. Because of you, I live in the land of the free.
Carolyn Fox, Valparaiso
Veteran helped reveal father's war heroics
I had to share the stories of two people who impacted my life deeply: my father, Wardell Smith, who made the ultimate sacrifice in the Vietnam War, and Tom Clark, the person who informed our family of my father's last moments and heroic actions.
I came to know Tom, a veteran and history teacher at Lake Central High School, through the Gold Star Honor Roll Project. Through is classroom efforts, they were able to find numerous Awards of Valor and medals of my father's service, which our family had no possession of.
The most memorable is the Silver Star.
As a child, I had always heard stories of the type of man my father was — a strong, courageous leader. But to see it in writing gave me a new perspective.
It was a very humbling experience to meet Tom, a complete stranger who was able to give me, in writing, what had only been spoken before.
Over the years, Tom has made sure Northwest Indiana honored my father, as well as other veterans, through various ceremonies.
God bless Tom Clark, my father and the many other servicemen and women of our country's past and present.
Yolanda Smith-Hess, Gary
Horrors of war molded desire for peace
This tribute is in honor of my father, William C. Morgenroth, a U.S. Marine Corps, WWII veteran and recipient of the Purple Heart Award. He served with B Company, 26th Regiment, 5th Division, qualified as a rifle marksman, trained in demolitions and operated a bazooka and flame thrower.
He remembers seeing the American flag waving atop Mount Suribachi during the Battle of Iwo Jima, was later hit with shrapnel and still carries a piece of the shell fragment in his back.
He explains that in reality, war is not glorious. On the contrary, it is bloody, grueling and horrific. Through his firsthand experience of viewing death and dismemberment, he believes there should be time and energy devoted for conflicting parties to mediate compromises, with less urgency to declare war.
Only those who have experienced combat truly understand the tragedies of war.
Jacqueline Morgenroth Johnson, Munster
Marine called in locations of the enemy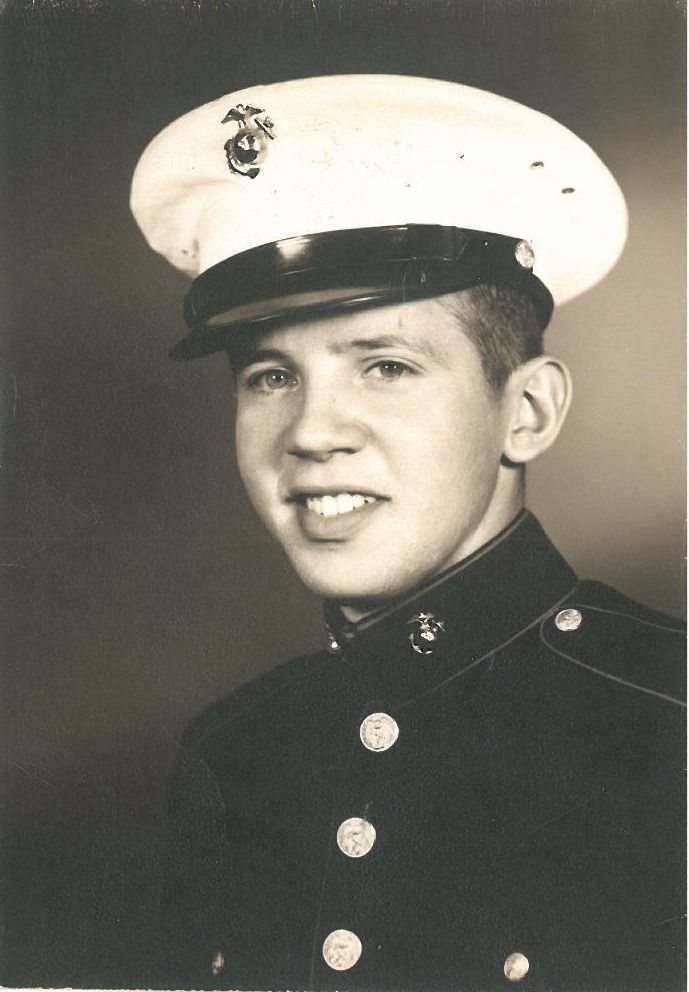 My Marine corporal veteran is Len Sajek.
He is a hero to his wife of 62 years and daughters.
He served in Korea where he got shot up. He was radio man on the front lines and called in locations of the enemy so our planes would know where to bomb. He never quit fighting this senseless war. I know it was a police action, but try telling that to the families who lost loved ones or the men who came home without limbs — or like my husband, who had PTSD.
Every night he fought the war over and over again. He is now with God and finally at peace. To all the men and women who fought in the wars, I want to thank you for your services to keep our great country free.
God bless America.
Jan Sajek, Highland
Gary Tuskegee Airman remembered for valor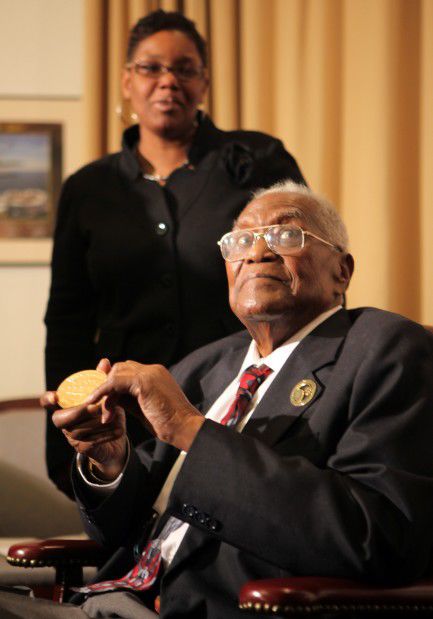 Gary native, Quentin P. Smith, who died in 2013, soared to new heights as the recipient of the nation's highest civilian award, the Congressional Gold Medal. The flags that flew high above the Adam Benjamin Jr. Veterans Outpatient Clinic in Crown Point paled in comparison to the high-spirited praises and accolades bestowed upon Tuskegee Airman Quentin P. Smith.
On that day in May 2007, U.S. Rep. Pete Visclosky facilitated this historic event by personally making the presentation for Smith's heroic acts as a member of a black military fighter pilots' group, known as the Tuskegee Airmen.
During World War II, the military was segregated and prohibited the black fighter pilots from training with their white counterparts.
The Tuskegee Airmen excelled and flew into history by their daring exploits under such adverse circumstances. They became legend in their prolific victories during aerial dogfights in the European Theater.
America and veterans of all wars and engagements salute and thank you!
Sgt. Robert Buggs, Gary
Ex-soldier, Marine honors mother, country, God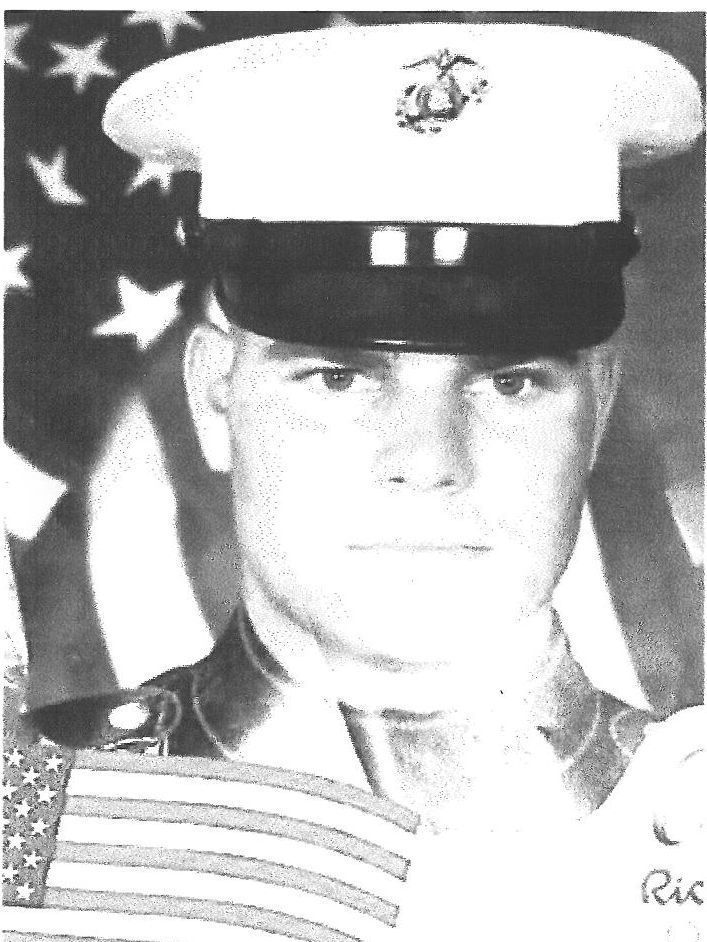 Herbert Keith Howenstein (Mad Dog) was called in service to our country.
When he mentioned he was going to join the Army, my heart skipped a beat — my son whom I would miss. He had many good traits. He could make you laugh when you felt like crying. And he could cheer you up when you were sad or not feeling well.
I even sent his platoon a birthday cake on top of popcorn. After eating, Sarge said, "100 push ups. Oooooooooh, my mom."
He graduated from Fort Dix and finished with the Army.
He then decided to join the Marines, protecting our country again. He was even in the Philippines on standby.
Then four years as a Marine, and as they say, once a Marine, always a Marine.
He still is a Marine and is on Facebook. Talk to him in West Virginia. He's always looking for Marines in Gary to watch over his mother. He's very protective of his country, the flag and his mother. And he honors God.
Linda M. Howenstein, Gary
Twelve of our 33 platoon leaders survived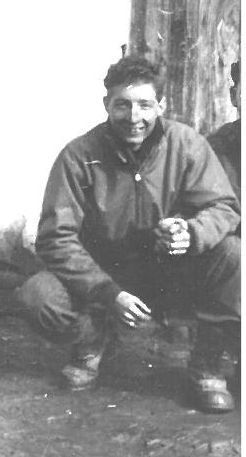 When drafted March 25, 1944, I was sent to the 14th Armored Division and put in the machine gun platoon. The 14th Army were the first troops to land in Marseille, France, Oct. 25, 1944. We fought north through the Vosges Mountains with Patche's 7th Army to Patton's 3rd Army. Being armored with Patton meant being on the front for most of the rest of the war.
My platoon, with C. Company, 62 Battalion, was at Bannstein in "The Battle of the Bulge." Our platoon lost all its equipment, half its trucks, machine guns, etc. Twelve of our 33 platoon members survived. Our wounded were left in Bannstein with no transportation to get them out. I was awarded the Bronze Star for these operations.
On April 29, 1945, we liberated Mossburg (Stalag 7). My platoon leader and sergeant were prisoners in the camp.
After being in combat at age 19, I never desired to have more Army responsibility. I was discharged May 4, 1946. The good part is The GI bill paid for my college education as a civil engineer.
Richard Babcock, Valparaiso
Immigrant father knew meaning of duty to country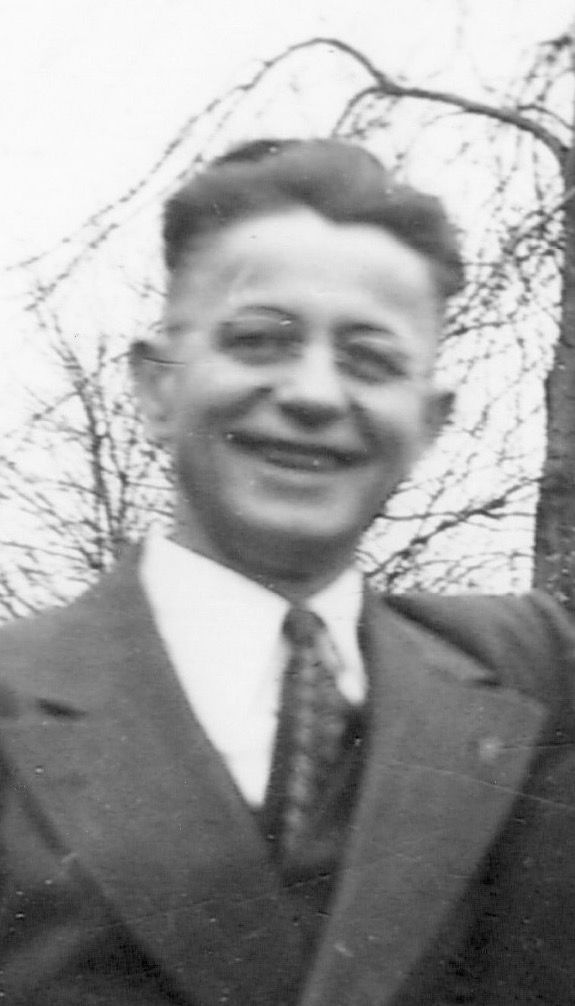 My special veteran is my father, John Surowiec. His service and love of country have inspired me my whole life. He was born in Poland on July 8, 1892, and came to the United States at a time when all young men were needed to defend our country during WWI.
He became a member of the U.S. Army and returned to Europe to fight. He became a good soldier, and when he returned home remained proud of his service all of his life.
He joined an American Legion post when one became available. He met and married a young lady who had recently come to the U.S. from Poland. They had six children — four girls and two boys. One of His sons, John, became a U.S. Marine and saw action at Iwo Jima during World War II. His other son, Alfred, joined the U.S. Navy and also served in the Pacific during WWII.
Alice Szalony, Hammond
Hammond veteran presented Bronze Star 44 years later
I have been married to my favorite veteran, Kurt Koch, for over 43 years. Kurt is a man of integrity, faith, character, and compassion. I admire him for not only what he has done, but for who he is.
On Aug. 7, Sen. Todd Young presented Kurt, a former Army Ranger, with the Bronze Star, which he earned 44 years earlier.
Joyce Koch, Hammond
William Kaiser flew 50 missions in World War II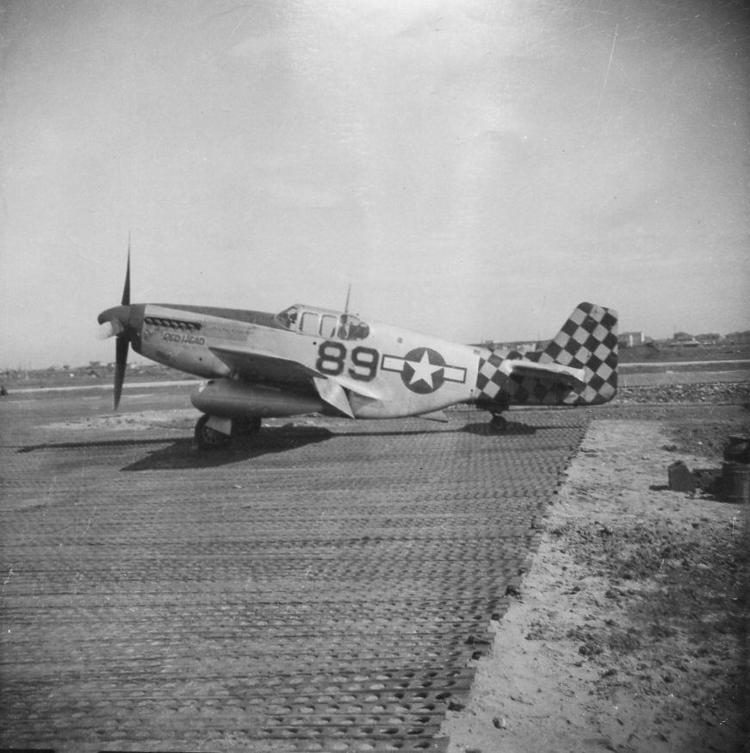 My husband, William Kaiser, served in the Air Force during World War II and rose to the rank of first lieutenant. 
He was stationed in Italy and flew 50 missions, his last one dropping off leaflets saying, "The war is over."
He received numerous honors, including the Flying Cross.
June Kaiser, Valparaiso
Tank commander survived Battle of the Bulge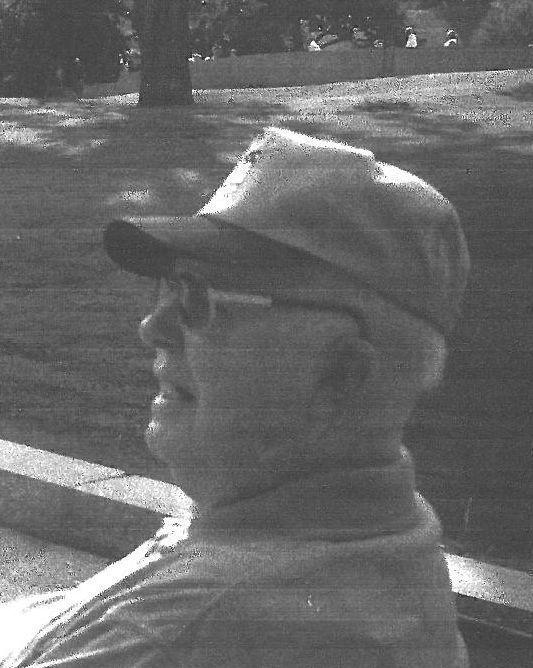 This is in loving memory of Cpl. Claude F. Harmening.
As a tank commander in the 3rd Armored Division of the United States Army, he gave four years to his country. He received a Purple Heart, Oak Leaf Cluster, a Bronze Star and many more medals. He survived the bitter cold and The Battle of the Bulge.
Forever.
Julia A. Harmening, Highland
Hanover grad wounded in Iraq serving his country
My great nephew, Joe Guerrero, joined the Army right out of Hanover High School in Cedar Lake in 2010. After basic training in Kentucky, he was sent to Iraq.
His tank was blown up by a land mine on Aug. 5, 2011. His right foot was severely damaged.
He spent time in a German hospital and then was sent to an Army hospital in Texas for rehab.
It's 2017, and Joe is still waiting on the VA to do something about his foot due to pain. The VA doctors are not helping him, just keep putting him off.
The Wounded Warriors have always been there for him and still are doing things for him and with him. At this time, he is taking classes with help from Sentinel.
I'm so proud to be Joe's great aunt.
Mary Leathers, Cedar Lake
Veteran friend taught valuable lessons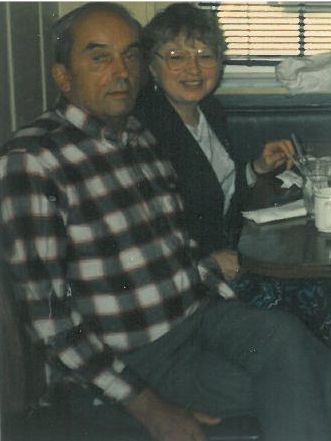 While living in El Paso, Texas, I met Richard Elliott, a Korean War Veteran. We became friends, and he helped me to understand about veterans having mental disabilities.
Richard liked to plant flowers, and he became our volunteer gardener at a girls' orphanage.
I learned about his time in the service, cold weather in Korea and how after the conflict he struggled to "find his place in society," without having his Army buddies around.
He worked in the steel mills in Ohio, was a gardener for the wealthy in Evanston, stayed at the Y in Chicago and "bummed" cigarettes on Madison Street.
We visited him many times in his later years when he needed mental stability. Trips to Waco, Texas, were frequent. He was at the VA hospital there, then a rooming house and finally at a "care home" for vets in Prairie Hill, Texas, outside of Waco.
He passed away in 1998. We visited his grave at Fort Bliss Cemetery in El Paso. Yes, Richard changed my life and now Nov. 11 will be filled with memories of those "who served our county."
Thank you to all veterans.
Margaret Bublis Kowalski, Hammond
Region vet fought at Vietnam's 'Hamburger Hill'
I served in the Vietnam War, with the 101st Airborne Division, I Corp, in the A Shau Valley 1968-1969.
I was an artilleryman in the A Shau during the Hamburger Hill battle, and afterwards with the infantry as an artillery radioman attached to this unit. My personal takeaway from this experience is that freedom is not free, but is bought with human sacrifice, hardships and labor.
It all seems like a dream now as I was in the war 49 years ago at the age of 18.
Thanks for what's left of my Vietnam photos, or else I would have forgotten I had served there.
Roger Borroel, East Chicago
Brothers answered call of duty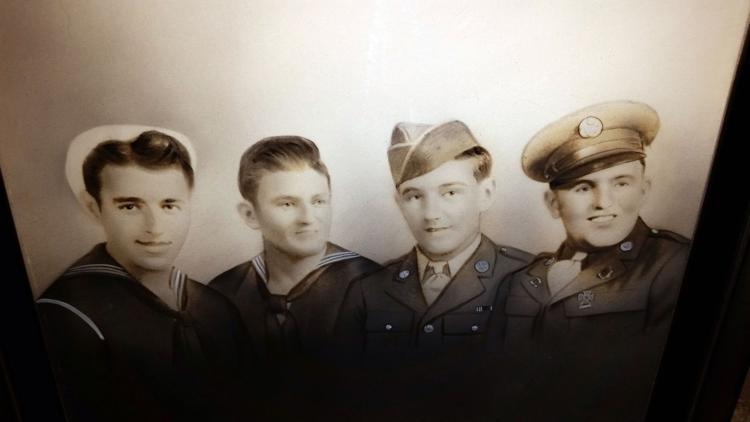 The special veterans in my life always have been my dad and my three uncles.
The Serafin brothers answered the call to action during WWII. Their dedication and valor inspired me to honor and respect all who have served our country since I was a child. Growing up with the Whiting Fourth of July parades, I learned early on to stand and honor each American flag passing by as I watched my brother remove his baseball cap without fail.
My kindergarten students learned about our country's branches of service through special visits from former students and parents in uniform who were currently enlisted. We also read, "The Wall Has Many Names," to honor the brave and the fallen.
Veterans, thank you all for your service to the United States!
Lorraine Kobe, Highland
Fought at Battle of the Bulge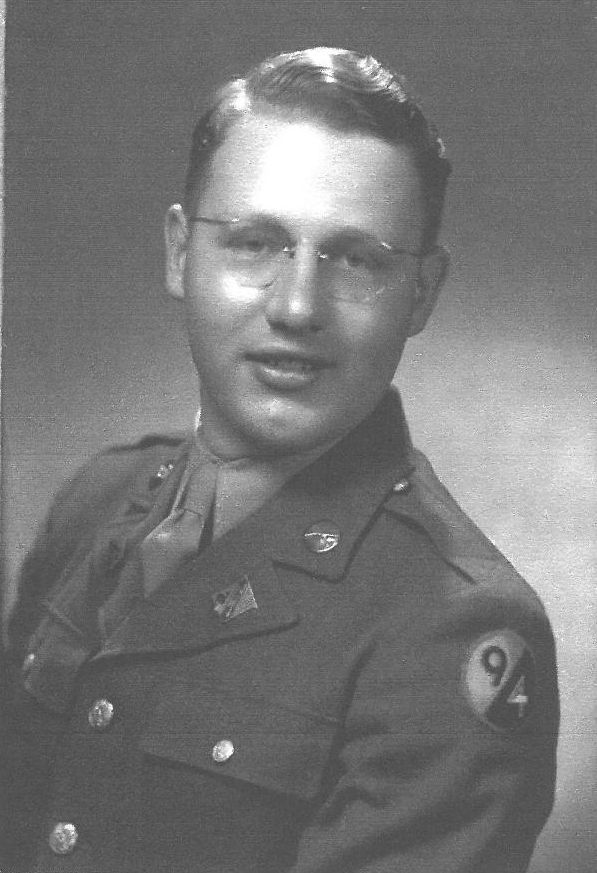 Yes, I remember WWII in the Battle of the Bulge — zero degree weather, deep snow, whenever we didn't move, digging fox holes that got water and mud in the bottom that saturated your shoes. German artillery tree bursts that killed some of our good friends.
The Schu mine fields that didn't go off until some men got halfway into them. I was lucky! I was in the back of the platoon and saw what was happening ahead. 
Robert (Bob) J. Anders, Crown Point
Dad fought in Vietnam to protect us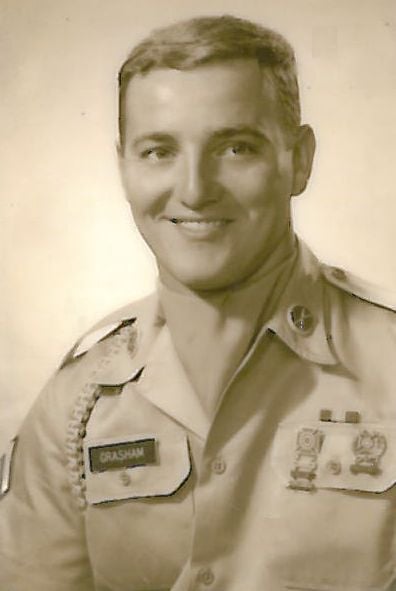 My dad was brave enough to risk his life just so the United States of America could have freedoms and rights.
While in Vietnam, he realized that the people who lived there did not have as many advantages as we have today. Some had no food, clothes or water. The children were not educated like we are. There were even some people who had no bed to sleep on.
I am proud that my dad fought so we could have these things in our everyday life. It made me understand that although our lives may seem hard and sometimes not how we want them to be, we should appreciate what we have.
There were many men and women, one being my father, who gave us the wonderful things we have today.
My dad, to me, is a hero because he helped protect the country we live in while knowing he could be killed at any minute.
I am thankful to everyone who fought for our country because without them many of us would not be here today.
Lauren Grasham, Valparaiso
Military son helped treat his own battle injuries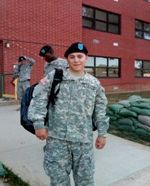 When my son, Joseph Guerrero, was young, all he ever wanted to be was a soldier. I thought like most kids he would outgrow his fascination with the military, but he was steadfast with his career choice.
After graduation, he was off to basic training at Fort Knox, Kentucky. I was so very proud and scared at the same time. I knew he would be one of the best soldiers to ever wear a uniform, for he was in it heart and soul.
He was stationed at Fort Hood, Texas, with the 1st Cavalry, C Company.
In May 2011, he was deployed to Iraq. He was an excellent driver, requested by the company commander. His tour was shortened by a grenade, which came through the windshield of his military vehicle in August 2011.
Though seriously injured, he remained composed, helping treat his own injuries.
He's my hero. I couldn't be more proud.
God Bless!
Gail Guerrero, Cedar Lake
Uncle flew extra missions as bombardier
As a bombardier, my uncle, Lloyd Guzek, who served in the Army Air Corps 1942-1945, flew out of Bassinbourn, England, for a total of 35 missions.
Lloyd only was required to fly 25 missions, but he stayed longer. He belonged to the 91st Bombardment Group (H), 324th Bombardment Squadron, also known as "The Ragged Irregulars."
Their plan, a B-17, was the "Yankee Gal."
Lloyd received his first Distinguished Flying Cross for a mission that destroyed the Luena Oil Refinery. He told the pilot to give him 45 seconds below the cloud cover, and they completed the mission.
One of his missions involved a secret research aircraft factory in Peenemunde, where several top German scientists were killed, setting back their mission of pilotless projectiles.
He also was involved in the Battle of Schweinfurt and was awarded three air medals, three campaign stars and numerous other accolades.
I've always thought of my uncle as a hero. Because of him, I never pass veterans without thanking them for their service.
Jean Morasan, Munster
Gives thanks for service by her father and grandfather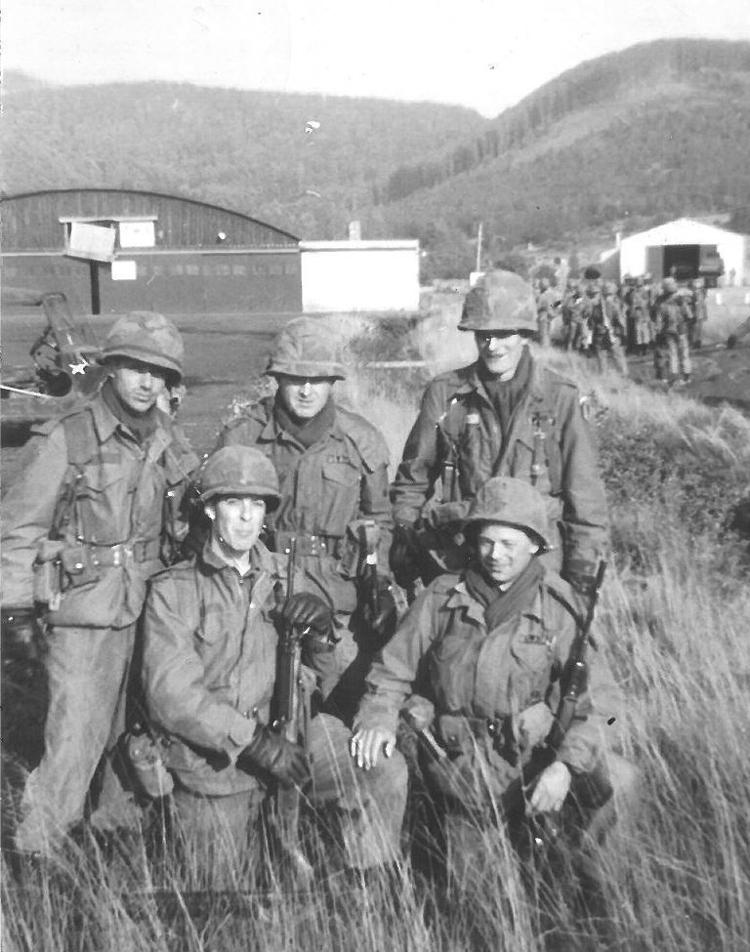 My name is Andrea Weber. I'm sending veteran pictures of my husband and father.
My husband William C. Weber was in the U.S. Army infantry and was President Kennedy's and Robert Kennedy's bodyguard while they were in Berlin in the 1960s. Yes, he saw action after they left Berlin. I'm very proud of him.
My father, Merce Gonzales, served in World War II with the U.S. Army infantry. I'm very proud of my dad. He saved his platoon from being killed and brought them all home. He also talked to President Eisenhower in Europe.
Andrea Weber, Chicago, Illinois
Whiting veteran braved hazards of Vietnam
My special veteran is Tom Stiller, of Loveland Colorado, and formerly of Whiting.
Tom Stiller served in the Navy 1966-1970 and was quickly shipped over to Vietnam to serve on a river patrol force.
He was a fearless young man at the time and was happy to serve. Although the tour of duty was very rough on him because of injuries and trauma of firefights and agent orange exposure, Tom never gave up.
I respect Tom, my brother-in-law, and all he has endured.
Thank you to Tom Stiller and all veterans of the United States for their huge sacrifice!
Reggie Hisey, formerly of Whiting
Praying our grandchildren won't experience war
My dad was a sergeant with the 3rd Marines in WWII. His older brother was a sergeant major in the Army Air Corps and his younger brother was a corporal in the Army. My twin brother was a Spec 4 with the 69th Engineers in the Republic of Vietnam. He was shipped home when I was deployed to RVN. I was a sergeant with the 7th Armored Squadron 17th Air Cavalry.
My youngest son was a major in the Air Force and served in Iraq and Germany.
There's a huge difference going from a soldier to a father of one. It took a week or longer for a letter to get home from Vietnam, but we were able to Skype Brian in Iraq almost every week. I thought I prepared him for Iraq, but we could see the differences in him as months went by.
PTSD took its toll. He's fine today. Thanksgiving is always special to us now.
My prayers are that our grandchildren will never experience war.
Rick Hurey, Lakes of the Four Seasons
Veteran Tribute Letters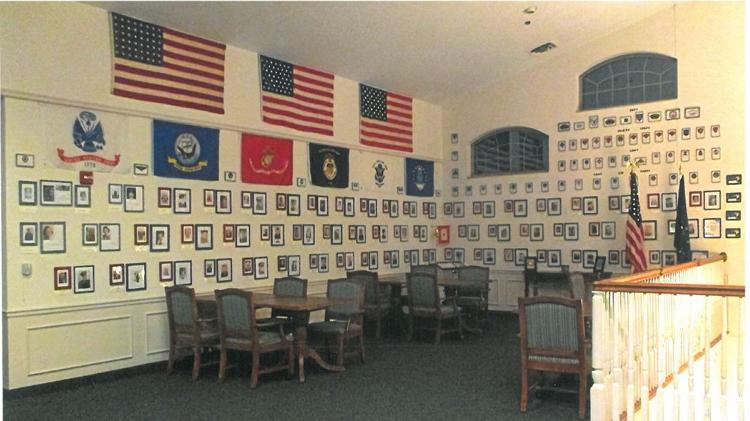 My wife is a CNA at Rittenhouse Village of Valparaiso. I was the maintenance director. The special veterans in our lives are also residents of this assisted living facility.
We were humbled when our veterans would share tales of their service; marching across Europe, flying in the last bombing raid before the A-bomb, breaking an enemy code, fling over "the hump," serving on a P.T. boat. And we would laugh with them when they related humorous events.
To honor our veterans, we created the Veterans Wall in our second floor community room. It begins with 48, 49, and 50 star flags and the flags of the military branches. It includes framed insignia patches.
Our veterans are pictured in uniform in blue frames accompanied by current photos in red frames. Also, there are photos in gray frames of the ladies who worked at the Kingsbury Ordinance Plant.
It's an honor and pleasure to serve our veterans.
Ray and Rose Stepanovich
Valparaiso, IN
Veteran Tribute Letters
My name is Joe Granger and I am a friend of Doug Dettman. Doug grew up on Kooy Drive Munster and attended Munster schools and then Hammond High as Munster didn't have grades ten through 12. The attached story about being awarded the Distinguished Service Cross tells a small portion of what he went through in Viet Nam. Doug does not seek any acclaim for his heroics. He was proud to serve his country and his fellow soldiers. He truly is an American hero. I a am so proud to call him a friend.
Joseph L. Granger
Crown Point, IN
"The Distinguished Service Cross Is Awarded to Douglas A. Dettman - Private First Class, Company C. 3d Battalion, 8th Infantry, 1st Infantry Brigade, 4th Infantry Division, United States Army
9 & 11 November 1967, Republic of Vietnam"
Reason for the award reads in part: "For extraordinary heroism in connection with military operation involving conflict with an armed hostile force in the Republic of Vietnam. Private First Class Dettman distinguished himself by exceptionally valorous actions on 9 and 11 November while serving as medical aidman of an infantry companyon a search and destroy operation near Dak To....The wounded were trapped in the open, and Private Dettman completely disregarded his personal safety to move through a fierce curtain of fire to reach his fallen comrades , ignoring hostile bullets striking all around him, going from man to man to skillfully administer aid throughout the duration of the battle.
"On 11 November the company again became heavily engaged with the enemy and received numerous casualties as the battle progress. On platoon was particularly hit hard, and Private Dittman courageously went to their aid. After crawling fifty meters though intense machine gun and mortar fire to the unit's position, he quickly began treating the wounded. An enemy mortar round burst nearby and seriously wounded him but he continued applying his lifesaving skills. His fearless actions and selfless devotion to the welfare of his fellow soldiers were responsible for saving several soldiers. Private First Class Dettman's extraordinary heroism and devotion to duty were in keeping the highest traditions of the military and reflect great credit upon himself, his unit and The United States Army."
Recounting the selfless service of our veterans
We recently asked our readers to tell us about their special veterans at home — or about the biggest takeaways from service if they were current or past members of the military.
We heard from dozens of folks, via letters to the editor, about the heroic service of Region residents in honor of Veterans Day.
From flying dangerous bombing missions in WWII to volunteering for service in Vietnam, Iraq and Afghanistan, many of those accounts appear today in this special Sunday Forum section.
We thank all the readers who contributed to this effort — and the veterans themselves for their selfless service.