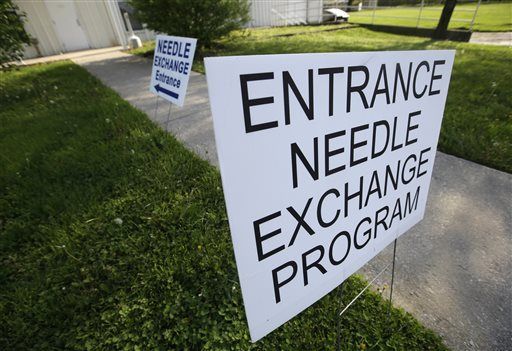 Ease requirements for starting needle exchanges. Syringe exchanges were illegal in Indiana until early 2015, when an HIV outbreak caused by intravenous opioid users in Scott County led then-Gov. Mike Pence to issue an executive order starting one there. That program helped the epidemic from growing.
The state later enacted a law allowing counties with high rates of HIV or hepatitis C to operate needle exchanges upon the OK of the health commissioner. House Bill 1438 allows municipalities to establish the programs without state approval.
The bill had the support of the state's public health community, including state Health Commissioner Jerome Adams, but was opposed by some law enforcement officials, like Attorney General Curtis Hill, who argued it would encourage drug use.