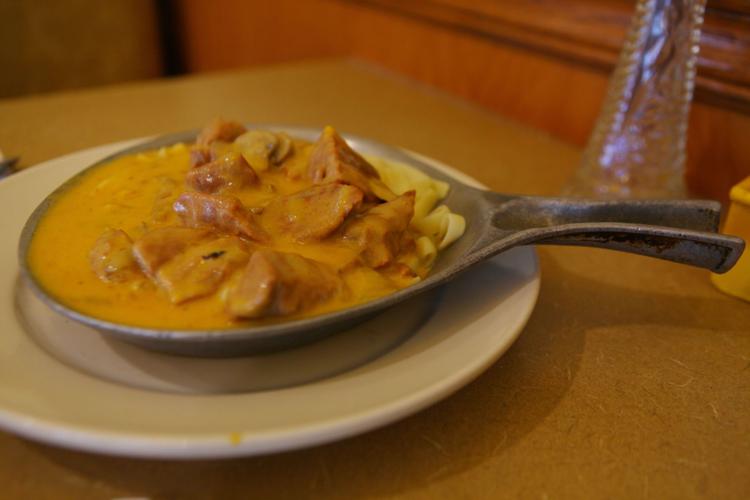 GRIFFITH — Family diners are kings when it comes to serving comfort food. From steamy, hot skillets topped with vegetables and cheese to meat slices smothered in sauces, gullets can delight in finding something filling.
Jedi's Garden Family Restaurant, located at 444 Ridge Rd., is one in the Region's plethora of greasy spoon joints. However, its atmosphere proves slightly more comfortable than others like it as its wide open dining area eliminates the cramped feeling some of these diners might house.
When met with the menu, it's hard to decide on a single option as you flip through the pages with lengthy lists of available dishes, often for agreeable prices.
However, Jedi's and other greasy spoons often offer daily specials. One worth catching is the beef stroganoff. It's a hefty dish that comes out hot on a skillet. Soft egg noodles cover the bottom, and cubes of tender beef and mushrooms sit on top. All of it is covered in a creamy, tangy sauce. Different textures and accents give a scrumptious taste in each bite, and all for a decent $8.95.
Depending on whether you want the dish a la carte or as a meal, some side options are available. Jedi's soup selections are good starters with delicious bowls of lemon rice, tomato basil and chicken gumbo.
For more information, call 219-923-9055.