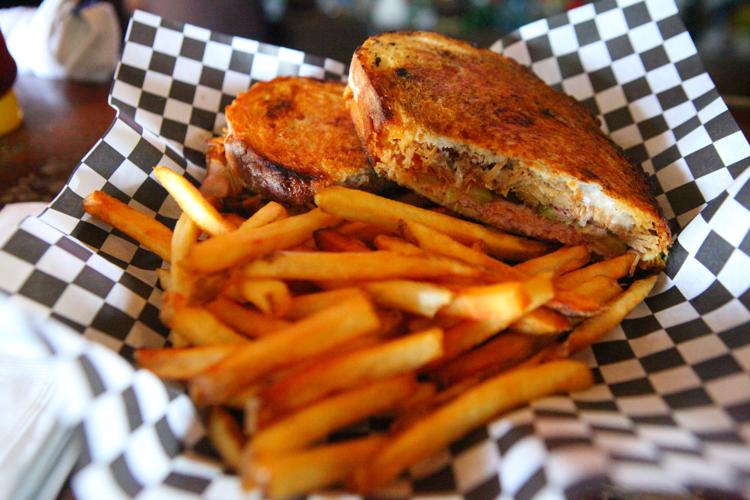 VALPARAISO — If your taste buds seek bold flavor, why not leave it to a trustworthy source? If age is a determiner in that sense, you can find it at a place that bills itself as one of the absolute oldest establishments in Northwest Indiana: Franklin House.
The establishment, at 58 S. Campbell St., opened in 1857 and nowadays serves up a hardy gastropub selection along with more than 100 beers. It's hard to pinpoint what theme the restaurant goes for, as its logo captures a nod to the railroad, sports flags and banners hang on the walls and figures such as a devil's head, Jason Voorhees and a dancing leprechaun join the commotion. Perhaps it's all just part of the fun.
A notable selection worthy trying is Franklin House's Cubano sandwich. The dish starts out with panini bread slices that are toasted to perfection. Next it's got a plentiful stuffing of roast beef and ham. Finally, some delightful extras help balance the taste with sharp Swiss cheese, pickles, mustard and garlic-lime aioli. While french fries tend to be hit or miss at different restaurants, Franklin House gets its lightly browned and crispy offering just right.
Also consider its other sandwich selections with fun names such as Black & Bleu or Muenster Mash, or even its award-winning burgers renowned in Porter County.
For more information, call 219-707-5468.