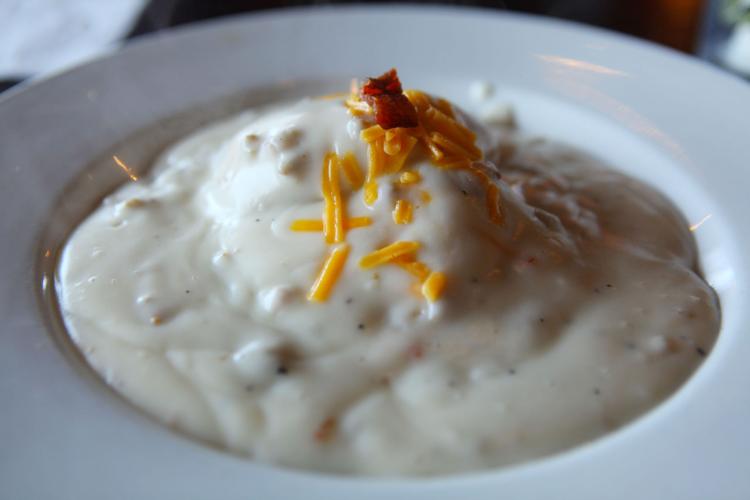 DYER — So the belief goes that breakfast is the most important meal of the day. The Region's plethora of breakfast eateries not only make it so, but also serve up some delicious comfort food options.
A classic staple of that group is biscuits and gravy. Different joints might alter their recipes for different additions, tastes or textures, but Benedict, at 1103 Joliet St., takes it up a notch by stuffing theirs with cheese and bacon.
The dish comes out smothered in gravy. Even though the fun is inside, they lightly garnish the top of the biscuits with some extra cheese and bacon pieces. These certainly aren't your average biscuits and gravy, as each bite has a big knock from the sharp cheddar, and the bacon pieces aren't skimpy bacon bits. A half order of these puppies costs $6.50 and a full order is $9.
Aside from the sloppy goodness, Benedict proves to be a comfortable breakfast environment. Its large, south- and west-facing windows gently let the sun in, and there's light music playing, too. Add the aroma of coffee, and it's a perfect setup for sleepyheads that have just rolled out of bed craving some tasty breakfast morsels.
For more information, call 219-440-7948.