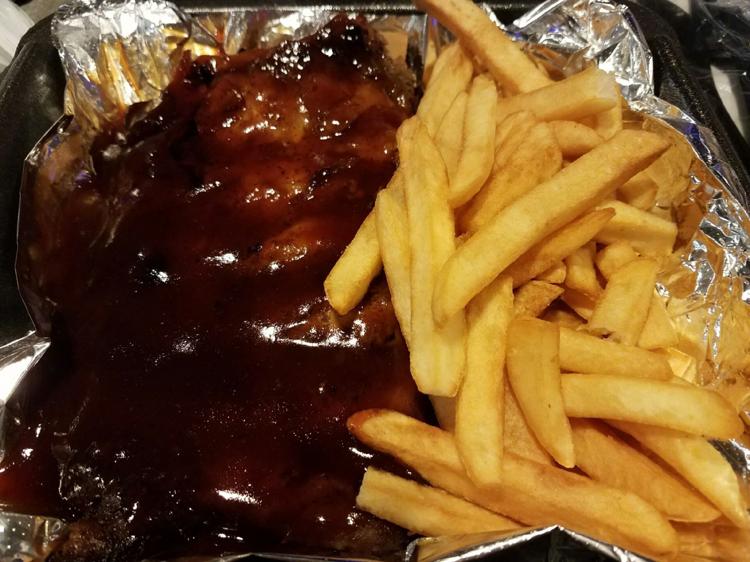 Steel City Grill has been serving up an assortment of entrees, sandwiches, salads and other dishes for a little more than a year in Gary.
The restaurant, which is on the second floor of Majestic Star Casino, is a small, casual eatery where guests can either dine on the premises or carry out their meals.
Diners will find most dishes are made to order at the eatery. Items such as cakes, pies and other snack-type offerings are already prepared and guests can quickly "grab and go" if they'd like any of those dishes.
Steel City Grill patrons may simply walk up to the counter, place an order and then wait anywhere from 5 to 20 minutes for the meal to be prepared depending on the food choice.
Once the meal is ready, the patron's number is called and diners must then pick up their orders at the counter. There are about a dozen or so tables located in the grill if casino visitors prefer to dine inside the restaurant.
During a recent Sunday dinner visit to Steel City, we ordered the 1/2 Slab of St. Louis Ribs along with Sweet Potato Pie.
The ribs were tender and served with a slightly sweet/slightly spicy sauce. The entree came with a medium-sized helping of French fries. All of Steel City's entrees come with fries, except for Pizzas. Diners will find that many of the food items have clever names that evoke the steel industry.
Among items on the menu are Cline Avenue Sandwich ($7.95); Blast Furnace Philly ($8.50); Cold Rolled Steel Club ($8.25); and Steel Worker Steak Sandwich ($9.95).
Other dishes include Catfish dinner ($14.50) Breaded Shrimp ($7.95); Whole Pizza ($19.95); Beef Cheddar Melt ($7.95); and Chopped or Greek Salad ($8.95 each).
The restaurant's decor highlights photographs of the area's steel mills and mechanical "work shop" designs from the mills. The photos are from the Calumet Regional Archives at Indiana University Northwest Library.
Many of the servings at Steel City Grill are decent when it comes to size. So guests will probably not leave the restaurant hungry.