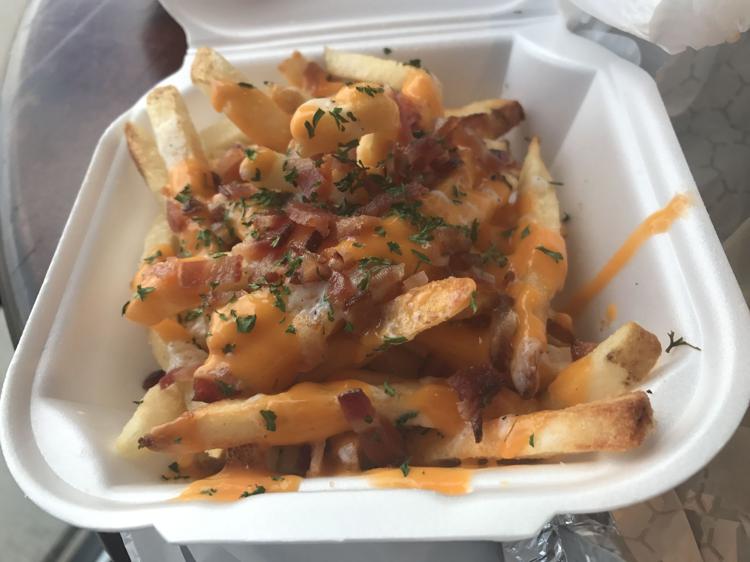 Angelo's is a well-established brand in Chicago's South Suburbs that recently planted a foothold in Schererville, where it's serving up some prime beef.
Angelo's Prime at 1542 US-41 is upscale Italian market with fine olive oils, handmade pasta, imported cheeses and steaks from the renowned Meats by Linz, which supplies Gold Coast steakhouses. It doubles as a restaurant with artisanal pizzas and gourmet burgers. 
The burgers are top shelf, more like something you'd find in a downtown steakhouse than a Schererville strip mall. They're mostly blends of short rib, brisket and chuck "cooked to a perfect juicy medium" unless otherwise specified. 
The Wise Guy Wagyu burger features a whopping half pound of Wagyu Kobe beef, world-renowned for its richness and marbling. The massive slab of fine meat is topped with aged cheddar and American cheeses. It's served on a brioche bun traditionally with lettuce, tomato, pickle and garlic mayo.
It's huge, it's juicy and decadently marbled. Make sure to order the burger medium rare to bring out the full flavor of such high-end beef.
The Wise Guy Wagyu of course pairs well with fries, which range from guiltless to less guilty to "The Death Penalty," or savory garlic butter fries covered in melted cheese and crispy bacon that really wouldn't be a bad way to go out.