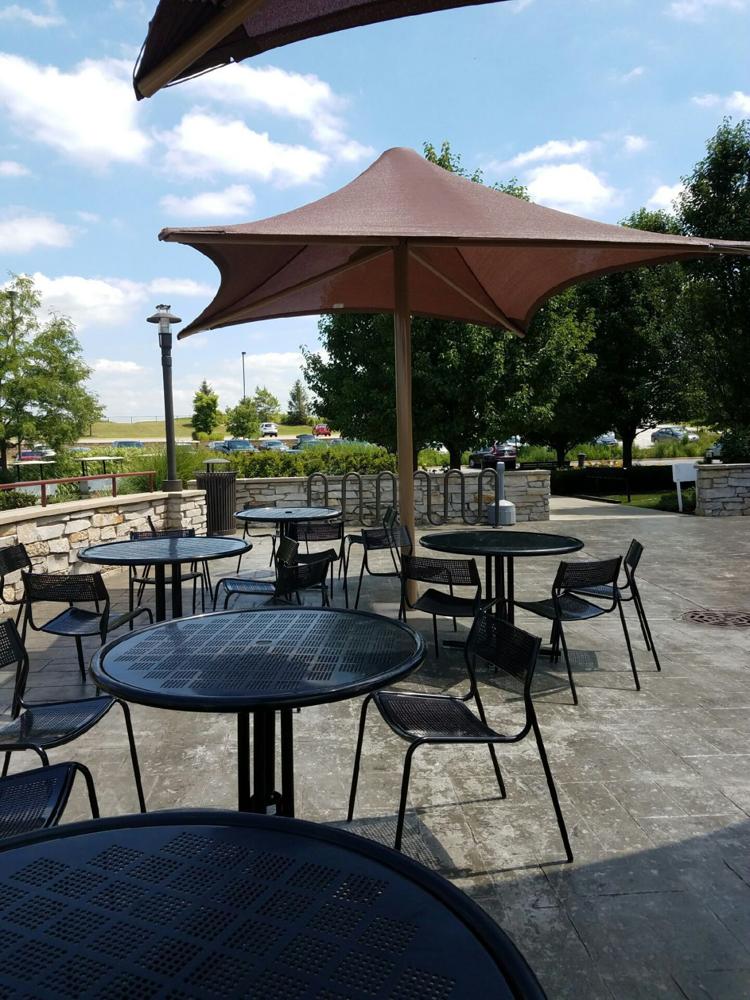 Whether you're looking for a place for a quick luncheon or an eatery to sit and linger for awhile, you'll find it at The View.
The View, off Calumet Avenue, at the Clubhouse at Munster's Centennial Park, is open daily for lunch and dinner. Visitors to The View will find the restaurant has a type of off-the-beaten-track atmosphere.
Patrons who have been golfing at the course at Centennial Park or employees of nearby businesses will find it's a perfect spot for a substantial meal. 
Whether one chooses to sit inside or at the outdoor tables, diners will have a beautiful view of the park's Maynard Lake and its fountain from the restaurant. Also in view are Centennial Park's entertainment stage, boardwalk and gardens.
We visited The View on a recent Friday for lunch. Orders are taken at the walk-up counter and guests can then choose a table. We chose a table outdoors and waited about five minutes for our food.
Our meal began with French onion soup. Though the soup was a bit on the salty side, it featured a nice amount of cheese. The entree was a Chicken Salad Sandwich ($6.99 for full, $4.99 for half), which one of the servers recommended as a favorite. The View's chicken salad received a thumbs up at our table and was served with house-made potato chips.
On The View's menu are items such as a Buffalo Chicken Wrap ($6.99); Pulled Pork Sandwich ($6.99); assorted Sliders, $3 each; Centennial House Salad ($6.99 or $4.99 for half; and different daily specials.
Among daily specials, available for dine-in only, are $1 hot dogs and $2 light (beer) cans on Mondays; and 50-cent wings and 50 percent off craft (beer) cans on Thursdays.
The restaurant also offers special weekly items. Items included in that category are Sandwich of the Week; Pizza of the Week; and Taco of the Week. A Soup of the Week is always available for $3 a cup.