Lee Botts is hoping people will gain a better understanding and appreciation of the Indiana Dunes when they tune in to the premiere of the new documentary "Shifting Sands on the Path to Sustainability."
The documentary, which will air on Lakeshore Public Television, at 9 p.m. Friday has been a nearly five-year endeavor from the heart of the longtime local environmental activist.
"The film was my idea. I was frustrated because of the lack of understanding, knowledge and appreciation of the people in Northwest Indiana of what has happened in the dunes," said Botts, founder of the Dunes Learning Center and executive producer of the hourlong film.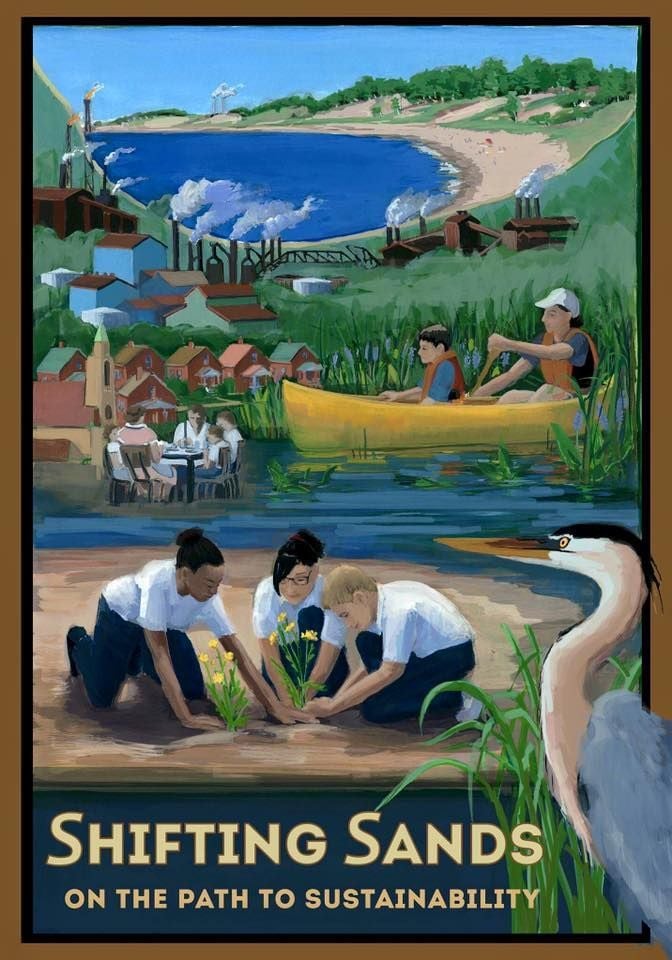 She said she took her idea for the story — which documents everything from the struggle to save the dunes to the present efforts to restore the delicate ecological area — to several individuals.
"They were very responsive. We've had incredible support from so many sources. This has turned into a community project," Botts said.
The documentary was filmed all along the south shore of Lake Michigan, an area known as the birthplace of ecological science in North America. It describes the 90-year history of the Indiana Dunes State Park as well as the controversy around the designation of the Indiana Dunes National Lakeshore 50 years ago.
It also focuses, she said, on the emerging partnerships between government, business and environmentalist on restoring the dunes and making it sustainable for future generations.
"This is a story for the people in the Region, but beyond that, we want the whole world to see it," said Botts, adding she hopes it reaches beyond Region residents to educate others about the importance of the area in ecology and the environment.
Producer Pat Wisniewski, of Valparaiso, said the film has been approved for natural distribution on public television stations.
A Chicago native, Wisniewski, who was also a producer on the documentary "Everglades of the North: The Story of the Grand Kankakee Marsh," said she wasn't aware of the significance of the dunes until she was contacted by Botts to work on the project.
"I had no idea our Indiana dunes were considered the birthplace of ecology," Wisniewski said. "I didn't know there was a team of people working out there every day to preserve and restore it."
Wisniewski said the documentary chronicles the past 100 years and the fight for the shoreline.
The documentary was publicly funded through Lake County's Legacy Foundation, Botts said. It has received sponsorship through several local agencies, organizations and others.