Movies
Television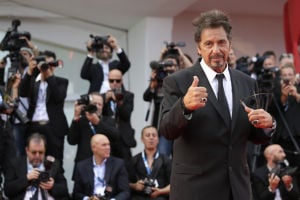 Al Pacino made two trips up the red carpet at the Venice Film Festival on Saturday, with a pair of movies about aging, regret, giving up and letting go.
Movies
Television
A recent column about newspapers being stolen by coupon-seekers generated a lot of interest from readers. Newspaper theft is an ongoing problem. Why avid couponers simply don't purchase additional newspapers is beyond me — paying a few dollar…
TV Listings
Enter your ZIP code below to see local listings.
Get weekly ads via e-mail