Davon Dillard, 6-4, So., F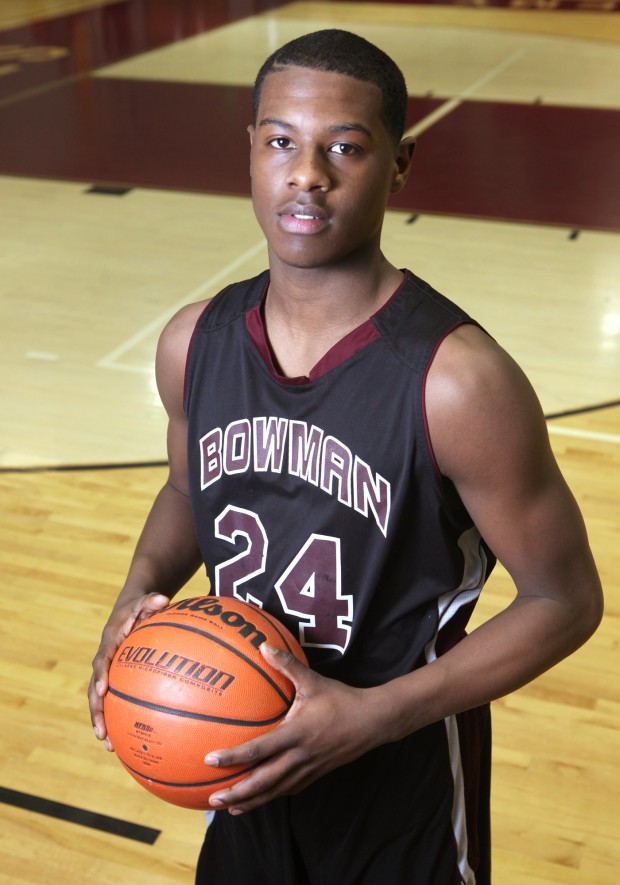 Davon Dillard, 6-4, So., F
Uniform Number: 24
Stats: 16 ppg, 6.7 rpg.
Have you ever heard of Linton-Stockton: No.
What concerns you most about the Miners: Nothing.
What was the worst thing about driving to Huntington for the semistate: The long ride.
If you could only eat one dish for the rest of your life what would it be: My mom's macaroni.
If you were on a deserted island and could only have one CD (album) what would it be: The Weeknd's "House of Balloons."
What's your favorite Donnie King (Bowman stat guy) story: When Coach Rea told him to shut up because he was talking to the refs.
What was the funniest thing that happened this season: When we played in dirty jerseys.
My favorite Coach Rea saying: "Let me help you out."
Unbeknown to most people: I'm an honor student and love learning.
Favorite pro hoops team: Los Angeles Lakers.
Favorite college hoops team: Louisville.
Opponent we faced that I respect the most: Tipton's Mike Crawford.
Favorite Bowman player, past or present: DeJuan Marrero.
I'm playing for: My family, my team and my city's respect.
If we win state, the first thing I'll do is: Thank God.
Tags
Related Stories
More Bowman Academy Eagles Prep Zone stories