HAMMOND — Friday night rivalry football games are a staple in Region football and the rest of Indiana too.
But there is likely only one where the schools are so close that the players can walk to the other school, like the kids at Whiting and Clark.
"It's crazy," Clark senior Rory Yzaguirre said. "We're so close, right on top of each other."
It's a mile between the two schools on 119th Street. On Thursday night the Whiting Lions Club hosted the seventh annual "The Battle of 119th Street BBQ" on the edge of Hammond and Whiting on 119th.
"This never gets old," Whiting coach Jeff Cain said. "To bring the kids and communities together, what a great way to kick off the football season. And the food's pretty good, too."
This rivalry began in 1934 between the two blue-collar schools. It is the second-longest continuous rivalry in the state. Clark leads the series 39-38-6. But the Oilers have won five straight.
"We're cool, we don't argue about football," said Whiting's Joey Trombetta, who lives in Clark's school district. "But when we all get on the football field, it's on."
ESPN Radio 1000 midday host John Jurkovic, who turns 50 on Friday, was the guest speaker. The native of Calumet City spoke of his high school team, Thornton Fractional North, and its rivalry with Thornton Fractional South in the mid-1980s.
Things were a lot different, a lot tougher, in those days, he said.
South won a close game and one of their coaches, who had attended North, had his old Meteors' jersey and they attempted to burn it in the end zone.
"Billy Vernon would have no part in that," Jurkovic said. "He went over and tackled one of their guys, there were fights all over the place, the police were on the field. Then, the next year they came over and cut down the goal posts at our school."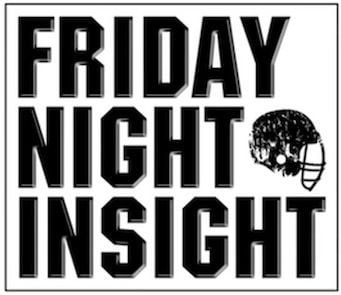 Once some North players went over to South with some dynamite hoping to blow up the big rock that is on South's school grounds.
Jurkovic was clear when talking to the Oilers and Pioneers that they should stay away from such conduct.
"There's nothing better than to start the season with a rivalry game," Jurkovic continued. "When both teams are pretty good, that makes it the best.'
The first time this game opened the season was in 2009. Before that it was in Week 8 or Week 9, which made it tough since both teams were very competitive at that time.
"If you won it was like you won the world championship, then you had to get ready for the first game of sectionals, it was tough," coach Cain said. "I'm glad we open the season now. How many teams open the season with a game that has a trophy on the line?"
Whiting will host Clark at 7 p.m. Saturday.
Yzaguirre was on Whiting's 2015 Class 2A state finalist team. He transferred to Clark, even though he lives across the street from Whiting High School. He couldn't play last year because he wasn't eligible.
This will be the senior's third game in the 119 series, but his first in blue.
"This is pretty serious, it's a big deal," Yzaguirre said at the BBQ. "I was ready to play last year but on the day of the game I was told I couldn't. I can't wait to get out there."
First-year Clark coach Nick Testa was experiencing his first 119th Street BBQ. The rivalry, even though his Pioneers are looking up at the Oilers right now, reminded Testa of the big games he had against Andrean when he was playing at Lake Central.
"It's a lot like this rivalry," Testa said. "We had a lot of guys from our middle schools who went to Andrean. We knew a lot of those guys, we grew up with a lot of them. We have kids who've gone to Whiting and some Whiting kids have come here.
"Our numbers are up and we're working hard. If you can't get up for a rivalry game like this what can you get up for? We will get to a place where this game is competitive again. Our guys really want to win that trophy back."
Jurkovic now lives in Schererville and he told both teams that he has friendships with players from T.F. South and the shared experience of that heated rivalry brings them together. And he told both teams the same thing will likely be experienced by all of them.
"I love talking sports on the radio," Jurkovic said. "We used to go to Vicky's Melody Tap in Cal City and we'd talk sports all the time. Cubs-Sox. Bears. Whatever. That's what it's like being on the radio, it's like we're all at a corner pub talking about our teams.
Jurkovic played eight seasons in the NFL with the Packers, Jaguars and Browns.