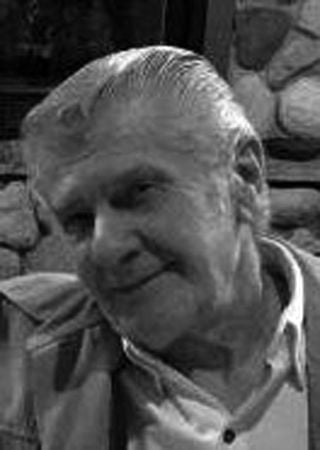 Frederick 'Freddie' Anthony Holzer
MICHIGAN CITY, IN - Frederick 'Freddie' Anthony Holzer, 71, of Michigan City, passed away unexpectedly at 9:31 a.m., Tuesday, March 6, 2018 at Franciscan St. Anthony Hospital, Michigan City.
He was born May 7, 1946, in Buffalo, NY, to Anthony and Ida (Toporek) Holzer.
Freddie worked as a steel worker for Bethlehem Steel for 34 years. He was a member of Queen of All Saints Catholic Church, Michigan City. Freddie was the 'sergeant at arms' of the bowling leagues that he attended, such as the Guys and Dolls bowling league. He enjoyed going to the casino with his wife, Sandra and he was a life-long Buffalo Bills fan. Freddie was a wonderful husband, father, and grandfather. He was loved by everyone and will be missed.
On March 7, 1966, in Detroit, MI, he married Sandra Marie (Rose) Holzer, who survives.
Also surviving are his four children, James (Shelly) Holzer of North Carolina, Michael Holzer of Valparaiso, Brice (Kim) Holzer of La Porte and Nadine (Rodney) Pedue of Indianapolis; eight grandchildren, Keith, Kevin, Zachary and Michelle Holzer, Ashlee Berry, Brianna and Nicholas Holzer, and Trenda Pedue; five great grandchildren, Dominick and Aria Wozniak, Greyson, Bella and Evan Holzer; many nieces, nephews, family members of Buffalo, NY; his beloved pets, Toupee, Boobster and Billy and Chippy the Beagles.
Preceding him in death were his parents; two sisters, Florence Ziolikowski and Pearl Melock; and best friend, Sharon Parson.
A funeral celebrating his life will be held at 6:00 p.m., Friday, March 9, 2018 at LAKEVIEW FUNERAL HOME & CREMATORY, 247 W. Johnson Rd., La Porte, (219) 362-3100 with Father Kevin Huber officiating. Visitation and viewing will be held from 3:00 p.m. until time of service Friday at the funeral home.
Memorial contributions may be directed to Sandra Holzer.