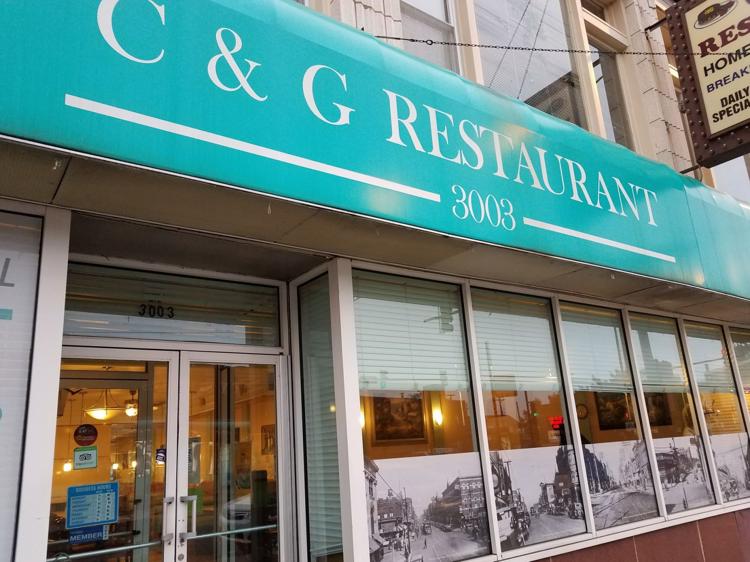 Residents of the South Chicago neighborhood long have frequented C & G Restaurant for breakfast, lunch or dinner.
The casual family eatery, which was established in 1945, is owned by Tony and Rosalba Rodriguez, of Chesterton.
"We focus on good quality and everything here is homemade," said Tony Rodriguez, who is also the restaurant's chef. Rodriguez said what he strives to offer at C & G is "home cooking."
Prior to taking on the ownership role at the restaurant in 1989, Rodriguez worked as a cook at C & G beginning in the 1970s. He said he honed his craft and learned about the culinary art at the eatery.
The restaurant features full breakfast meals, lunch entrees, sandwiches, salads and burgers as well as various full dinner options. Daily specials often are available.
"I always try to experiment with something new," Rodriguez said, adding those new items often will be tried out as a special and occasionally will be put on the menu permanently.
C & G is located on busy 92nd Street, just off Commercial Avenue, not far from the Hammond border. Rodriguez said he often gets customers coming back to the neighborhood to enjoy a meal.
During a recent Saturday dinner at C & G, we took about 10 minutes to survey the extensive menu. We decided on the Grilled Liver and Onions ($10.50); and Grilled Catfish Primavera ($11.99).
Both entrees received positive remarks at our table. The liver proved tender and flavorful. The catfish was prepared with a delicious egg wash breading and also was served with a butter garlic pasta. Entrees are served with a choice of soup or salad, a potato (unless you're ordering a pasta dish), vegetables and a roll.
Among other dishes on the menu are Breaded Pork Chops ($13.99); Fried Chicken ($10.99); Chopped Steak ($11.50); breakfast dishes such as Cinnamon Raisin French Toast ($6.99); Veggie Crepes ($9.50); C & G Skillet ($10.99); Waffle and Three Chicken Tenders ($10.50); and other recipes.
Also featured are sandwiches and burgers such as French Dip ($8.50); Chicken Philly Way ($8.99); the Royal Burger ($9.99); Deli Burger ($9.50); and more. Salads include Breast of Chicken Salad ($9.50); Stuffed Tomato ($8.99); and Talapia Salad ($10.50).
C & G has an open kitchen and counter seating in addition to booths and table seating.