Decadent dessert: Celebrate National Chocolate Cake Day with sweet recipes
Decadent dessert: Celebrate National Chocolate Cake Day with sweet recipes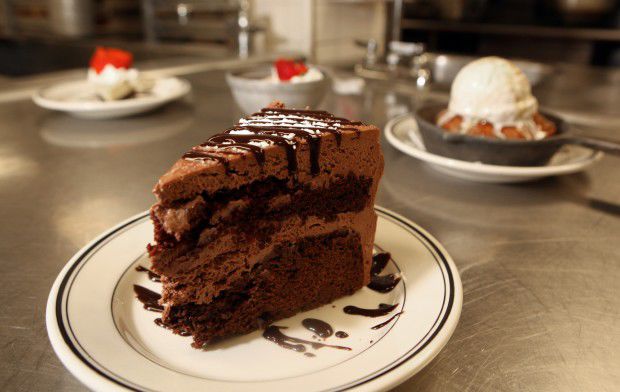 Triple Chocolate Cake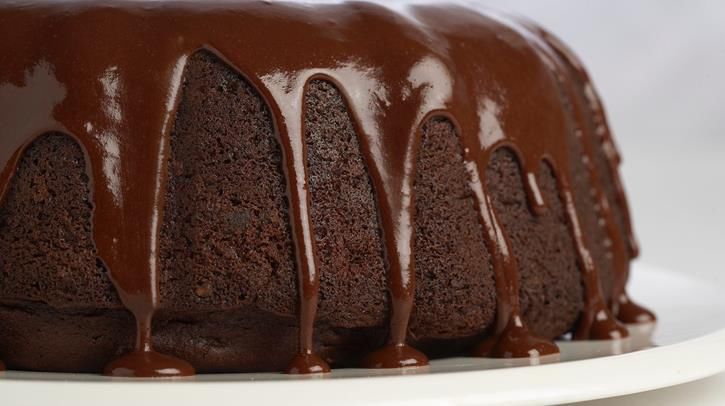 Chocolate Devil's Food Cake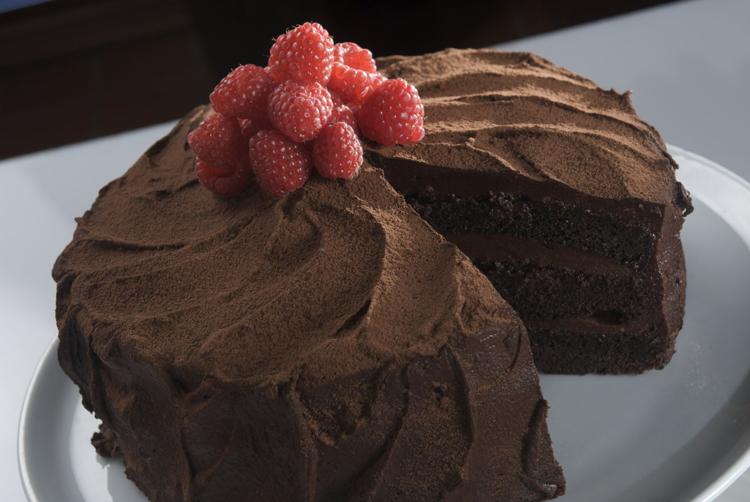 Black Forest Poke Cake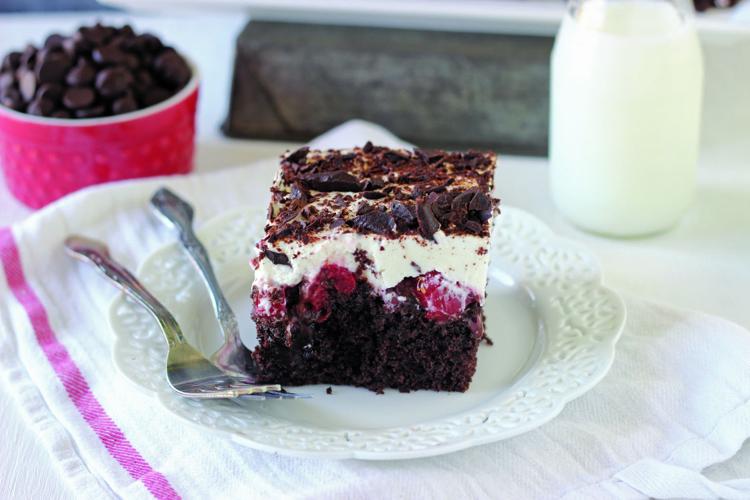 Amish Cook: Sharing a recipe for chocolate birthday cake
It is Tuesday evening. I'm sitting out here on the front porch and it is very quiet, almost too quiet.
My sisters Verena and Susan wanted our 5 school-age children to come off the bus there and spend the night. They will go back on the bus in the morning. Sister Emma's three boys also went. They have 8 children there from ages 6 to 14 so I'm sure their evening is quite noisier than usual.
Meanwhile, daughters Susan and Verena went for a walk while daughter Elizabeth is out here on the porch also writing. My husband Joe is resting on his recliner after a hard day's work at the factory. Elizabeth and Susan don't have to go to work at the factory this week except for Friday. Verena and I were glad for their help here at home today.
The floors were mopped and laundry washed, dried, and folded. We had the last of the laundry in right before the rain came this afternoon. The rain should give the garden a boost.
I'm enjoying my beautiful hanging pots of flowers here on my porch. They were all Mother's Day gifts. So far I have kept them looking nice with the help of my daughters. I seem to be able to grow all kinds of vegetables but flowers are not my specialty. I love flowers but I think I either over water them or not enough.
Our family had a very nice relaxing Memorial Day weekend. We left at 4:30 a.m. on Saturday morning bound for Mackinac Island. We stayed at a motel in St. Ignace on Saturday night. Sunday morning we took the ferry over to the island and spent the day there. It gave us all some history lessons. One of our highlights was driving over the Mackinac Bridge that connects the Lower Peninsula to the Upper Peninsula. We even saw patches of snow still on the island. The ferry ride was chilly as we wanted to sit on top deck. It was quite a different experience: The wonders of God's creations. We have often heard of Mackinac Bridge and Island. But not until you see it can you really grasp the wonders of it.
When I asked the children what the highlight of their trip was I get different answers such as the ferry, the bridge, the pool at the motel. I don't think anyone mentioned the island as their favorite part.
Loretta was very worn out from all the walking. Finally we talked to the man at the livery stable and he let us rent their buckboard wagon and Ned, a big workhorse. The wagon had 3 seats and could seat all of us. We took in a lot more scenery after that and rode around the island for two hours.
When we arrived back to St. Ignace the children wanted to go swimming again. The pool relaxed them all, especially Loretta. They also had a hot tub and that relaxed her muscles. Loretta can swim and that is an exercise  she is able to do. Water relaxes her muscles.
We arrived back home safe and sound Monday around 3 p.m. It was a nice family trip that will have good memories in years to come. How often do we take our good health for granted. Having a daughter that needs extra time to get around puts us back to a slower pace. It makes us appreciate our health and gives us a sympathetic view of other people with handicaps. The island wasn't very handicapped accessible but we are glad we all were able to see it. Seeing is believing.
I think there were a lot of people on the island that never heard of or have seen Amish before. We were stared at, asked questions, laughed at and lots of pictures were snapped. We all have the same God so we aren't quite so different after all. Curiosity tends to sometimes bring out rudeness from some people but may God bless and forgive each one of them.
This is the cake we made for Lovina's birthday. We put it in a horse-shoe shaped pan.
CHOCOLATE CAKE
3 cups flour
2 cups sugar
1 cup cocoa
2 teaspoons baking soda
2 teaspoons baking powder
1 cup sour milk or buttermilk
1 cup shortening
2 eggs
1 teaspoon vanilla
1 cup boiling water
DIRECTIONS: Mix all ingredients adding water last. Bake at 350 degrees for 30 – 40 minutes.
Easy entertaining with a flourless chocolate cake
The problem with holiday potlucks is the travel factor.
The season tends to inspire us to make fancy — or maybe just fanciful — foods. But what works at home doesn't always transport well. Some people address this by bringing the components of the dish and finishing the assembly on location. But nothing says "troublesome guest" quite like arriving at your host's home and needing to take over the kitchen to finish preparing your dish.
Which leaves you struggling to find  something holiday worthy that also transports well. For that, I generally turn to a simple, yet sensational flourless chocolate cake. Basic to make, but the results are anything but. And since this dense, squat cake has no fussy decorations — nor does it need any — it's a dream to transport.
I also like that the core recipe is so versatile. You start with a few essentials — melted chocolate, eggs and cream. From there, you can take it in so many directions. For example, spike it with balsamic vinegar glaze for a sweet-tart cake. Or add dried cherries. Or top it with crumbled chocolate cookies. Or do pretty much whatever inspires you.
For this recipe, I was aiming for a dense and fudgy cake. To get it, I used pureed pitted dates. And since chocolate and peanut butter play so nicely together, I added peanut flour. But if you can't find that, just leave it out; the recipe will still be delicious.
FLOURLESS PEANUT BUTTER-CHOCOLATE CAKE
This cake is seriously rich, so a little bit goes a long way. Consider pairing it with coffee and espresso (perhaps topped with vanilla bean-spike whipped cream).
Start to finish: 50 minutes
Servings: 10
1 cup heavy cream
12-ounce bag semi-sweet chocolate chips
2 teaspoons vanilla extract
8-ounce bag pitted dates
5 eggs
1/4 cup powdered peanut butter
Heat the oven to 350 F. Coat a 9-inch springform pan with cooking spray.
In a small saucepan over medium-high, heat the cream until just simmering. Remove than pan from the heat and add the chocolate chips. Stir until melted and smooth.
In a blender, combine the chocolate-cream mixture, vanilla and dates. Puree until smooth, about 2 to 3 minutes. Add the eggs and powdered peanut butter, then puree again until completely blended. Pour into the prepared pan. Tap the pan gently on the counter to level.
Bake for 25 to 30 minutes, or until completely set at the center. Cool completely, then remove the sides of the pan.
Nutrition information per serving: 370 calories; 190 calories from fat (51 percent of total calories); 21 g fat (12 g saturated; 0 g trans fats); 125 mg cholesterol; 42 g carbohydrate; 5 g fiber; 36 g sugar; 8 g protein; 65 mg sodium.