Whether you are you a turkey novice or would just like to amp up your ho-hum holiday meal with a bird that will wow your guests and elevated sides and desserts that will impress everyone, we can help.
Some of the Region's expert chefs lent advice on how to make a memorable meal and do it without letting the stress show. They also shared some recipes to help make your Thanksgiving the best yet—from the turkey to the sides to dessert.
The secret to a juicy and flavorful turkey? It's all about the brine say the experts.
"Brining your turkey brings out some great flavors," said Erik Tannehill, chef at Dark Star of the Dunes in Michigan City. "Also, I am a huge fan of deep fried turkey."
"Best recipe I have ever followed for turkey is Alton Brown's roast turkey. It's absolutely perfect. If Norman Rockwell's painting had a flavor, it would be that," said Erik Bakrevski, chef at Franklin House in Valparaiso. "I have tweaked it a little in the past few years to my liking, but the technique remains the same. Seriously, it is perfect."
When in doubt, turn to the Internet, suggests Tannehill. "The Internet has so many place to start from to learn to improve your turkey cooking skills," he said.
Bakrevski recommends skipping the pop-up indicators and investing in a probe thermometer so you don't have to keep checking the temp.
Nicole Bissonnette, co-owner of Bartlett's Gourmet Grill in Beverly Shores and Bartlett's Fish Camp in Michigan City, also recommends brining. "I always like to brine our turkey," she said. Her recipe uses apple cider with a variety of spices and submerging the turkey for up to 48 hours.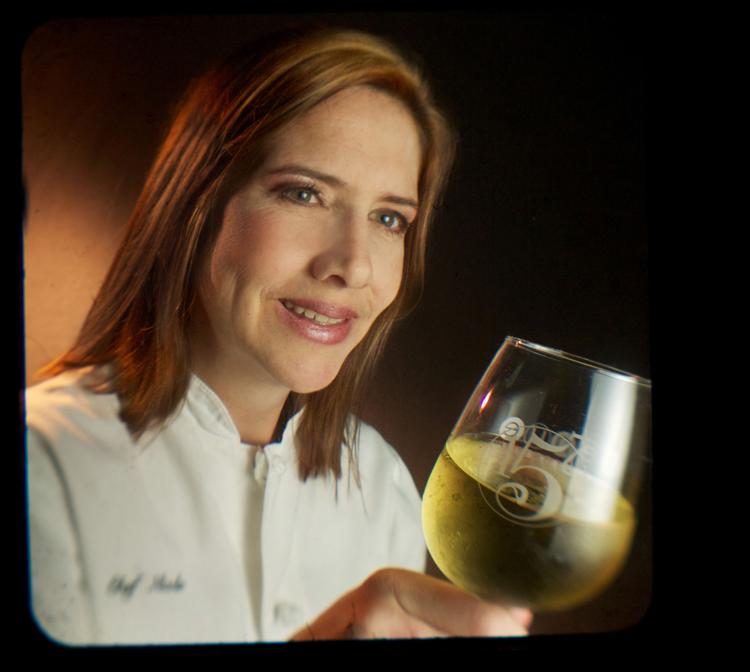 If you don't brine, you'll have to make sure you are basting or preparing your turkey to keep it from getting dry. "When cooking a turkey, I like to separate the breast meat from the leg and thigh meat. It is super easy—a few slices along the bottom of the breast carcasses, a quick pull back and one more slice along the bottom and they are apart, said Rick Bruggerman, chef at Patrick's Grille in Michigan City. "You season and roast in the same pan. The dark meat will cook faster and it can be taken out before the breast is done so it won't get overcooked and dried out." 
A good gravy is also part of the experience and essential for moistening your turkey meat. "When making gravy, if you roast off the wing tips along with the neck then add that to chicken broth, onions, carrots, and celery and make a stock. Bring it to a boil and then simmer for about 20 minutes on low heat," Bruggerman explained. "Strain and thicken with roux. I love to use poultry seasonings as it adds a rich turkey flavor to your gravy."
Cooking for a large group and making it all come together is no easy task. Two big things you can do to ease some of the pressure of perfecting the biggest meal of the year: delegating and preparing things in advance.
"If you're the one preparing the large meal, work in shifts and prepare some things ahead of time to finish the day of. Casseroles will pick up more flavors if they rest a day or so in the refrigerator," said Tannehill. "Also, don't overwhelm yourself; designate some food to your guests if they offer to bring something. Take time to enjoy the holiday and not rush around all day, then not feel like eating."
Bakrevski seconds that. "A lot of the prep can be done the night before to keep the next day less hectic. I also make the cranberry sauce the night before," he said. "Let your other guests fill in the blanks for other dishes. It will keep your stress level down to a minimum."
There's no such thing as too much preparation, according to Bruggerman. "I think the best tip is to prep, prep, prep and do as much as you can the day before so you can enjoy your holiday. Just make sure you cool everything down before you refrigerate," he warned.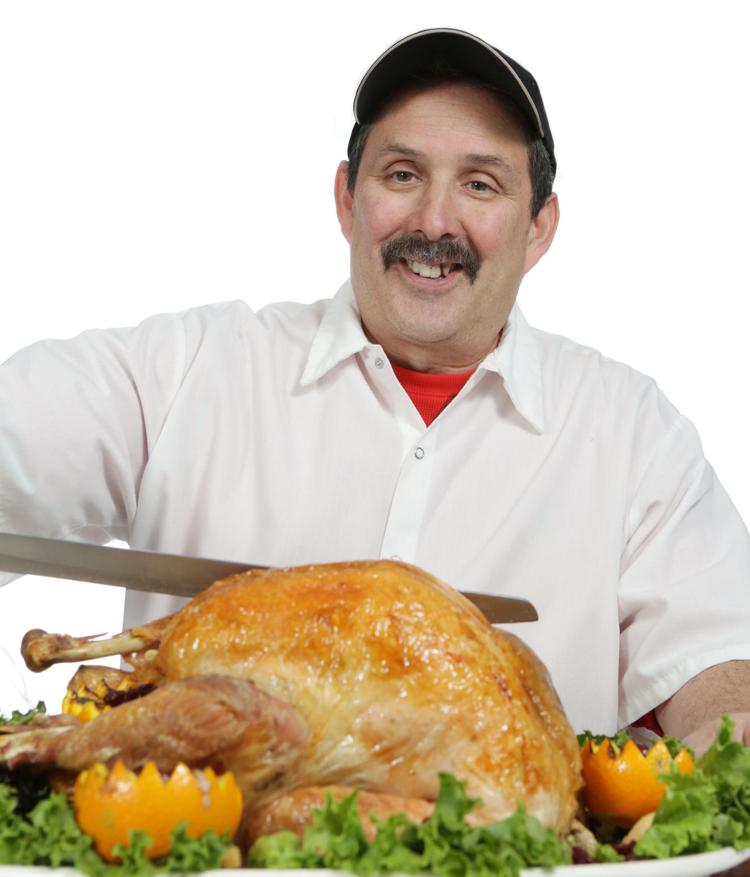 Bissonnette makes mashed potatoes ahead as a time saver. "Just add a little more milk or heavy cream than you would normally, and they bake up at 300 from cold for an hour," she said.
Though Thanksgiving is hyped-up to be this massive feast, it really should be about quality over quantity. One nicely crafted stuffing or side dish with high-quality ingredients beats three variations of a carb-filled casserole any day.
Bakrevski said he keeps it simple. "Whenever I cook a Thanksgiving meal, I tend to stick to four or five dishes: turkey, dressing, mashed potatoes and turkey neck gravy, green bean casserole and cranberry sauce."
It's not all about the food
Though the emphasis is on the meal, the most important part of the holiday is the people you're spending it with. Don't get more wrapped up in what's on the table than who's around the table.
Enjoying good food together is part of the experience of making holiday memories, but reserve time to appreciate your loved ones and talk about your blessings.
"I love going to my parents' house in St John. My parents usually lead everyone in trying to think and talk about for what we are grateful," said Bissonnette. "I am grateful for their patience and understanding. My stepmother loves to set a beautiful table, and there are usually around 35 of us or more and each of us has a china setting and stemware, including the kids."
Region chefs offer recipes, tips to add flavor to your Thanksgiving meal