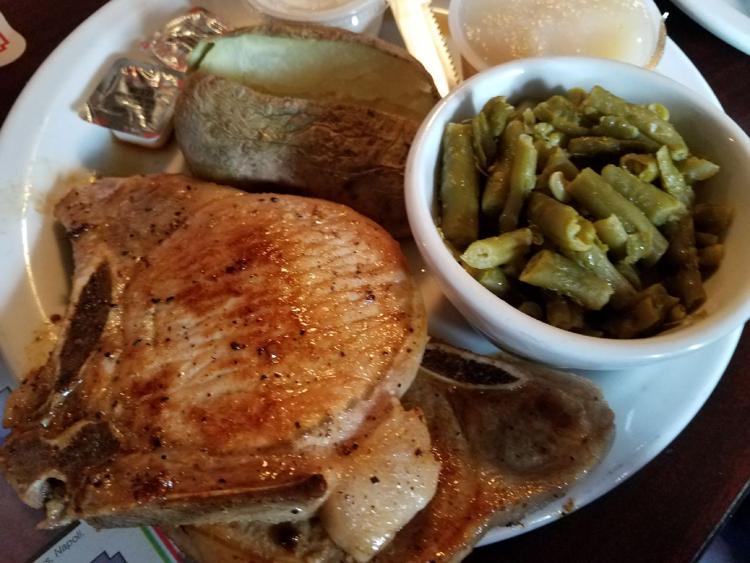 Diners looking for a casual place to enjoy a good, hearty meal will be more than satisfied with a visit to Frankie V's Bar & Grill.
Frankie V's, on Calumet Avenue in Whiting, is housed in what was formerly Up For Grabs. The intimate pub-style eatery specializes in Italian cuisine.
Upon entering the small restaurant, guests walk right into the bar area with booths located across from the bar. Diners may choose to sit at the bar or at one of the booths to enjoy a meal.
We visited Frankie V's on a recent Saturday afternoon for a late lunch. Our booth was located near the door and across from a large-screen TV. Three televisions, displaying different programs, are set up in the bar area.
Spending time in Frankie V's, it's easy to feel as though you're in an old-time saloon from the 1950s or '60s. The day we visited, the waitress was attentive and gladly answered our questions about the menu offerings.
Various menu categories at the eatery include sections for Appetizers; Soups & Salads; Cold Sandwiches; Hot Sandwiches; Steaks; Pasta; and more.
After checking out the menu, we decided on an old-fashioned meaty offering: the Pork Chop dinner. ($8.95).
Visitors to Frankie V's will, no doubt, be pleasantly surprised at the serving sizes as well as the prices at the restaurant. The $8.95 price tag was a deal for the portion served.
The tender, juicy Pork Chop dinner came with two good-sized chops, a side salad, bread, a side of green beans, choice of potato (we chose baked) and a side of applesauce. There was definitely plenty to enjoy later at home.
Among other menu choices at the restaurant are Fried Calamari ($8.50 for appetizer); Toasted Ravioli appetizer ($6.95); Chicken Caesar Salad ($7.95); Chicken Vesuvio sandwich ($9.95); Meatball Sandwich ($8.95); The Ultimate Grilled Cheese, ($8.95) which is a triple-decker sandwich; Ribeye Steak ($23.95) for a 14-ounce steak; Chicken Dinner ($9.95); Spaghetti Carbonara ($10.95); Homemade Lasagna ($10); and more.
There often are specials featured on a board at the back of the eatery as well. Frankie V's also offers carry-out and delivery.