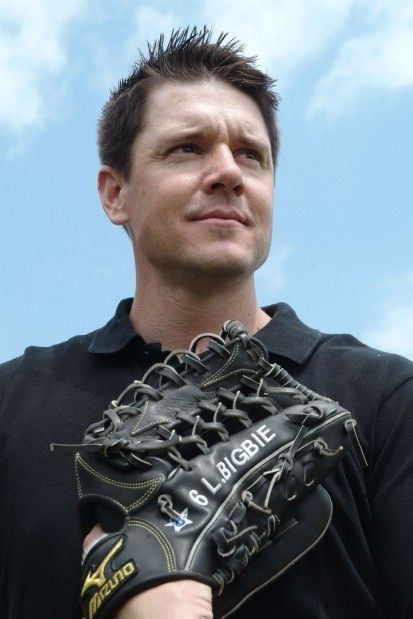 Larry Bigbie, a 6-foot-4 Hobart native, played football and baseball for Hobart High School.
He received the school's award for Most Valuable Offensive Back in 1995. Football Coach Don Howell said at the announcement that while he didn't like to answer questions about who his best player at a certain position is, that Bigbie, who made both all-area and all-state teams, was "one of the best quarterbacks we ever had."
Bigbie was recruited by and signed with the Ball State University Cardinals where he excelled as an outfielder.
The Baltimore Orioles picked him in the first-round and 21st overall in the college 1999 draft. His professional career began in minors at Bluefield, W.Va, of the Appalachian League.
Bigbie played six seasons from 2001 to 2006 in the majors with the Baltimore Orioles, Colorado Rockies and St. Louis Cardinals.
Though injured, he played with the Cardinals' 2006 World Series championship team. After hitting .240 with St. Louis that year, Bigbie returned to the minor leagues under contract with the Atlanta Braves and the Los Angeles Dodgers before going to Japan where he played the 2008 season with the Yokohama Bay Stars in the Japanese Central League.
He also played the 2010 season for the Edmonton Capitals of the Golden Baseball League in Canada.