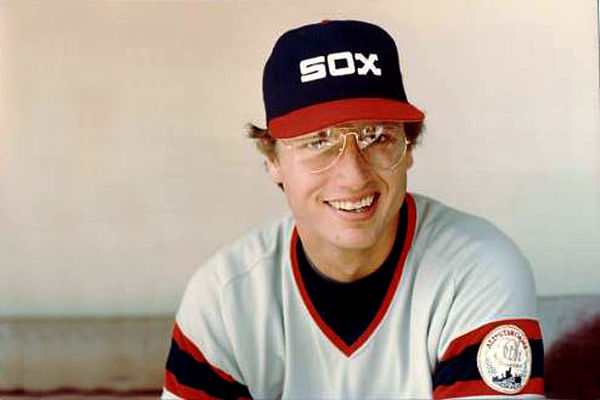 Former White Sox slugger Ron Kittle was never afraid of hard work.
Kittle was born in Gary on Jan. 5, 1958. He was one of six children born to Jim, an ironworker in the steel mills, and Dorothy Kittle.
Kittle took to baseball at a young age, and his father began coaching him at age 6 in the Aetna Little League.
Kittle told The Times when his father died in 1994 that his dad was his "biggest fan and hardest critic."
The future power-hitter spent his freshman year at Andrean High School before transferring to Wirt High School where he played baseball for legendary coach Jerry Troxel.
Kittle was drafted by the Dodgers in 1976 after a tryout camp in LaPorte. In his first official game in the Midwest League, Kittle broke his neck when a catcher stepped on it while he was sliding into home. 
He thought his baseball days were over and went to work in the steel mills as an ironworkers' apprentice. He said the hard manual labor helped him regain his strength.
He tried out for the Sox in 1978 after being scouted by the late Billy Pierce and they signed him to a contract. He made his Major League debut in 1982 and earned the American League Rookie of the Year Award in 1983 with 35 home runs and 100 RBIs.
He stayed with the Sox through 1986 and hit seven career rooftop shots at old Comiskey Park, a Major League record.
Kittle wore jersey No. 42 for most of his career, the number worn by Jackie Robinson. Major League Baseball retired the number for all teams in 1997 in Robinson's memory.
The designated hitter, left fielder and occasional first baseman played for the Yankees, Indians and Orioles but returned to the Sox in 1989 and 1990 and briefly again in 1991, the year he played his last game. 
In 1989, Kittle founded Indiana Sports Charities to support cancer research and education. The organization hosted annual celebrity golf tournaments in the Region and later, motorcycle runs.
After he retired from baseball, Kittle went on to manage the Schaumburg Fliers nonaffiliated minor league team from 1998 to 2001.
In 2005, he wrote "Ron Kittle's Tales from the Chicago White Sox Dugout," sharing his life's story and anecdotes from his years in baseball. 
Kittle is co-owner of the Northwest Indiana Oilmen, a Midwest Collegiate League team in Whiting.
He also makes hand-crafted benches and chairs from bats, bases and baseballs, often for current and retired players and for charities. He currently serves as a White Sox ambassador.
The father of two made his home for years in Chesterton before moving to the far southern suburb of Mokena in recent years.