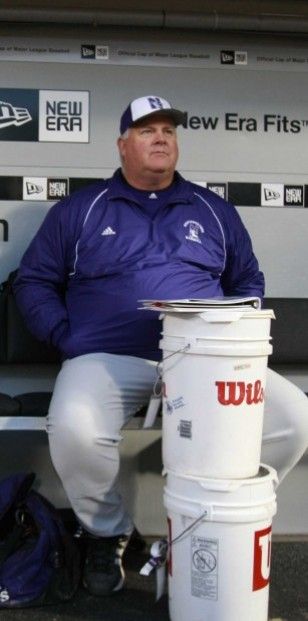 East Chicago Washington graduate Tim Stoddard is the answer to some serious sports trivia questions.
First, he is the only athlete to garner a championship ring in the NCAA basketball tournament and baseball's World Series. Likewise, he and fellow ECW alum Kenny Lofton are the only athletes to play in an NCAA Final Four and a World Series.
The 6-foot-7 Stoddard was a member of the 1971 Senators basketball team that went undefeated (29-0) and won the state high school basketball championship. Among his teammates were Pete Trgovich and Junior Bridgeman, who went on to play for UCLA and Louisville, respectively.
Stoddard attended college at North Carolina State, where he was a starting forward on the 1973-74 Wolfpack team that finished 30-1 and captured the national title, ending UCLA's run of seven championships in the semifinals.
Stoddard also lettered in baseball at N.C. State, going on to pitch for six professional teams between 1975 and 1989, including the Chicago White Sox, Baltimore Orioles, Chicago Cubs, San Diego Padres, New York Yankees and Cleveland Indians.
A relief pitcher, Stoddard posted a career record of 41-35 with a 3.95 earned run average, 76 saves and 582 strikeouts over 485 appearances. He pitched in the 1979 World Series with Baltimore, winning game four and becoming the first player to drive in a run in his first World Series at-bat.
His 26 saves in 1980 stood as the Orioles' team record until 1986. Baltimore won the World Series in 1983. While Stoddard did not pitch, he earned a ring. He pitched for the Cubs in 1984, helping them to their first post-season appearance since 1945.
Following his retirement, Stoddard, 62, served as the baseball advisor and played the role of a Dodgers pitcher in the 1993 film, "Rookie of the Year." He worked as the pitching coach at Northwestern University through 2014, a span of more than 20 years. He was inducted into the Indiana Basketball Hall of Fame, individually and as part of the Washington team, in 2011.