INDIANAPOLIS — Leroy Sykes, 95, was aboard the USS Whitney at Pearl Harbor, just finishing up his chores, when he heard the bombs start dropping.
"Dec. 6, at 8 p.m., I went on a watch, supposed to come off the next morning at 8 o'clock," Sykes said. Just as he was squeezing the orange juice for the officers' breakfast, "the officer came down hollering, 'Japanese bombing! Japanese bombing! Close the portholes! Close the portholes!"
The portholes were quickly closed.
"At that time we heard another bomb, another bomb, another bomb. We peeked out, and we saw smoke."
The Whitney, a repair ship, was about a quarter mile away. "Probably wasn't that far," Sykes said.
"Me and two white boys, we were about the same age, we went running down the hallways."
"I'm on a standstill. I don't know what to do now. I don't have to prepare no food or nothing." All he could is wait for orders.
As an African-American in the Navy at that time, he wasn't manning guns; he was cooking and cleaning for the officers. That's all the Navy would let African-Americans do aboard ship at the time, he said.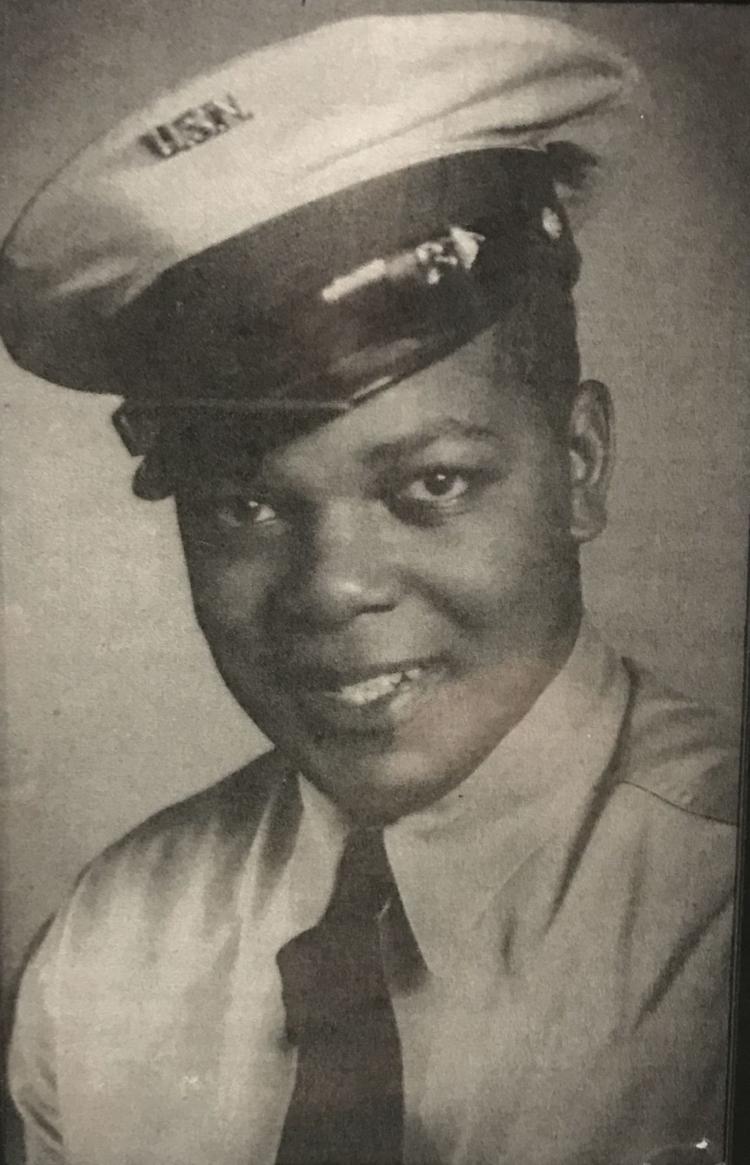 He made pot after pot of coffee for the officers that day as he stoically watched the horror unfold outside the ship.
"My ship got sprayed by small bullets," he said. He was lucky.
The Japanese attack devastated the Pacific fleet. More than 2,000 American soldiers and sailors died in the attack, and half again that many were wounded. Nearly 20 ships were destroyed, including eight battleships.
Looking back at what was the worst foreign attack on U.S. soil since the War of 1812, he remembers being brave, or foolish, enough that it didn't bother him then.
"At that time I was crazy. Ain't nothing bother me. I wasn't scared of nothing. It's a wonder I made it as far as I did in the Navy," he said.
Now, though, he won't watch TV reports on what happened at Pearl Harbor.
He talks fondly, though, of his time before the war, the 18 or 19 months he was stationed at Pearl Harbor.
He played pool, saw USO shows and enjoyed other activities on shore.
One day, he was getting a haircut at his favorite island barber shop when the barber who normally cut his hair wasn't around. The barber's sister cut his hair instead.
"The Japanese gonna bomb us," she said. Sykes said it was a long time, long after the attack, before he told anyone about that incident.
Other memories of that pre-war stay at Pearl Harbor were less ominous.
The crew had to take a swimming test before going on leave. "The officers would take so many of us out after lunch, had us line up and called our names," he said.
"Guys would pay me $3 to take their turn. Sometimes I'd make $6, sometimes I'd make $3. So I made more money that way than I ever made in my life. When I went in the Navy, I was paid maybe 10 cents an hour. "
"Before I went in the Navy, I made maybe 25 cents for plowing with a mule all day."
That's a job he began early in life, he said. "I was doing man's work when I was 10, 11 years old."
World War II was the best thing that could have happened to the black man, he said.
"If it hadn't been for the war, a lot of us black folks wouldn't have left the county we were born in," he said.
Sykes was born in Vernon, Alabama. After serving thousands of miles from home during the war, he moved to Gary to push a broom at U.S. Steel's Gary Works. He worked his way up to machine operator, but declined the opportunity to be a foreman.
Sykes lived in Gary and Merrillville all his adult life until he moved to Indianapolis about six months ago to be nearer his family.