Here are the top five stories you need to know about today.
Valpo High football coach abruptly resigns less than three weeks after being hired
Steven Mueller has resigned as Valparaiso High School football coach less than three weeks after he was officially hired.
In a letter emailed to parents of players Tuesday morning, Mueller wrote, "I wanted to let you know how much I thought of your young men. They were incredible. I absolutely believe they have the potential to win state this year. I cherished my short time with them and only have the best intentions for them. I will let you know they are in great hands with Coach Marshal (sic). I think the world of him. He will keep the fire burning and the drumbeat beating strong. I wish you and the Vikings the best."
A football player told The Times that Mueller had recently placed signs around the school with expressions such as "Execute with violent precision" and "Impose your will." Mueller told the players that the signs were intended to inspire them throughout the day, as well as the general student body. Some people, however, took the words in a different way.
A player said posters were put up around the school last week, and complaints began appearing on social media Monday.
Other signs read: "Be someone special," "Weakness is choice," "What we tolerate is how good we will be" and "All exclamation points."
"Team is rather PO'd (mad)," said the player, who asked not to be named. "We want answers and agree this is out of control. Lucky to have Bill Marshall here, because the administration would have one heck of a time trying to find someone that would want to coach here now. We enjoyed having Mueller around, he pushed us and got us fired up and you could just feel that energy."
Jim Peters and CJ Peters talk about the abrupt resignation of recently hired Valparaiso football coach Steven Mueller (1:52), the decision by …
A message left with Mueller was not returned and Superintendent Ric Frataccia was out of the office. Athletic Director Herb Hofer confirmed the resignation via email, indicating Marshall will be recommended for hire at the Feb. 22 school board meeting.
The resignation extends a tumultuous stretch for the program dating back to the week of the Class 6A sectional when then-coach Dave Coyle resigned.
"Coach Mueller was a great person and a great coach/leader for the short time that we had him for," said another player who asked not to be named. "He wanted to change Valpo football for the better and make all of us men better but obviously, as we have seen, people try to find disgusting and not good meanings in quotes or signs and so unfortunately he decided if he couldn't be who he wanted to be, then he could not help us be any better and decided that Coach Marshall would be a better fit. … Mueller was a great person who tried to make us better but people didn't like that."
Coroner IDs child, adult who died in crash involving CSX freight train, pickup truck in Gary
GARY — The Lake County Coroner's office has identified the adult and child killed Tuesday morning when a CSX freight train struck a pickup truck in the city's Miller section.
Eric McClellan Jr., 7, of Calumet City, and Janetta McClellan, 57, of Gary, died from blunt force trauma in the incident, according to the coroner's office.
Gary police were called about 8:05 a.m. to the crash in the area of Lake Street and Miller Avenue, Lt. Dawn Westerfield said.
An eastbound freight train struck a green Chevrolet truck that was crossing the tracks, she said.
Lake County coroner's investigators pronounced the two dead at the scene at 9:19 a.m., police said. They were the only two people in the truck.
There are crossing gates at the intersection, Westerfield said. She did not yet have information about whether the truck driver may have disregarded signals.
A CSX spokesperson said Tuesday no one on the train was injured.
"CSX extends its deepest sympathies to everyone impacted by this tragedy. We appreciate the prompt response provided by local authorities and will continue to assist in their investigation of the incident," the spokesperson said in an emailed statement.
The freight train was bound for New Jersey and consisted of two locomotives, 26 loaded rail cars of mixed freight and one empty rail car, according to the spokesperson.
Anyone with information is asked to call Detective Sgt. Michael Jackson at 219-881-7485.
Check back at nwi.com for updates to this story.
Munster police seek tips about smash-and-grab burglary at game store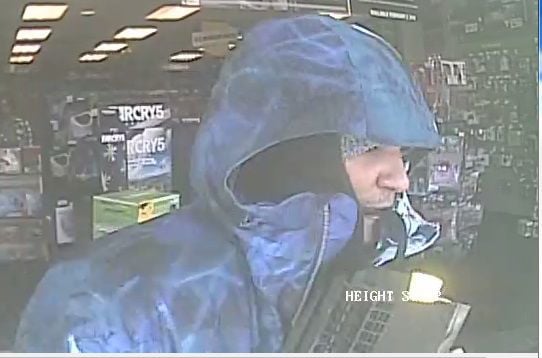 MUNSTER — Police on Tuesday released photos of a man suspected in a smash-and-grab burglary last week at a gaming shop.
The man entered Game Stop, 7971 Calumet Ave., about 2:30 p.m. Feb. 1 and threw a landscaping brick through a large, locked display case, police said.
He took game systems and left the area in a silver or gray Mitsubishi Eclipse. 
He was described as Hispanic, about 18 to 21 years old and 5 foot 5 to 5 foot 8 inches tall.
Anyone with information is asked to contact Detective Tim Nosich at 219-836-6658 or tnosich@munster.org.
Lake Central School Corp. mourns loss of science teacher who collapsed from heart attack. He was training for the Chicago Marathon.
SCHERERVILLE — Family, friends and the Lake Central School Corp. community are mourning the unexpected loss of longtime Grimmer Middle School science teacher Dan Runyan.
Runyan, 45, of Portage, died Friday — two days after he collapsed into cardiac arrest while running with a Grimmer Middle School student run club.
"He died doing what he loved. He was preparing for the Chicago Marathon. He loved running with the club, and he was running on his own, too," Runyan's wife of 18 years, Heather, said Saturday from her Portage home. He leaves behind two children — Avery, 14, and Cole, 9.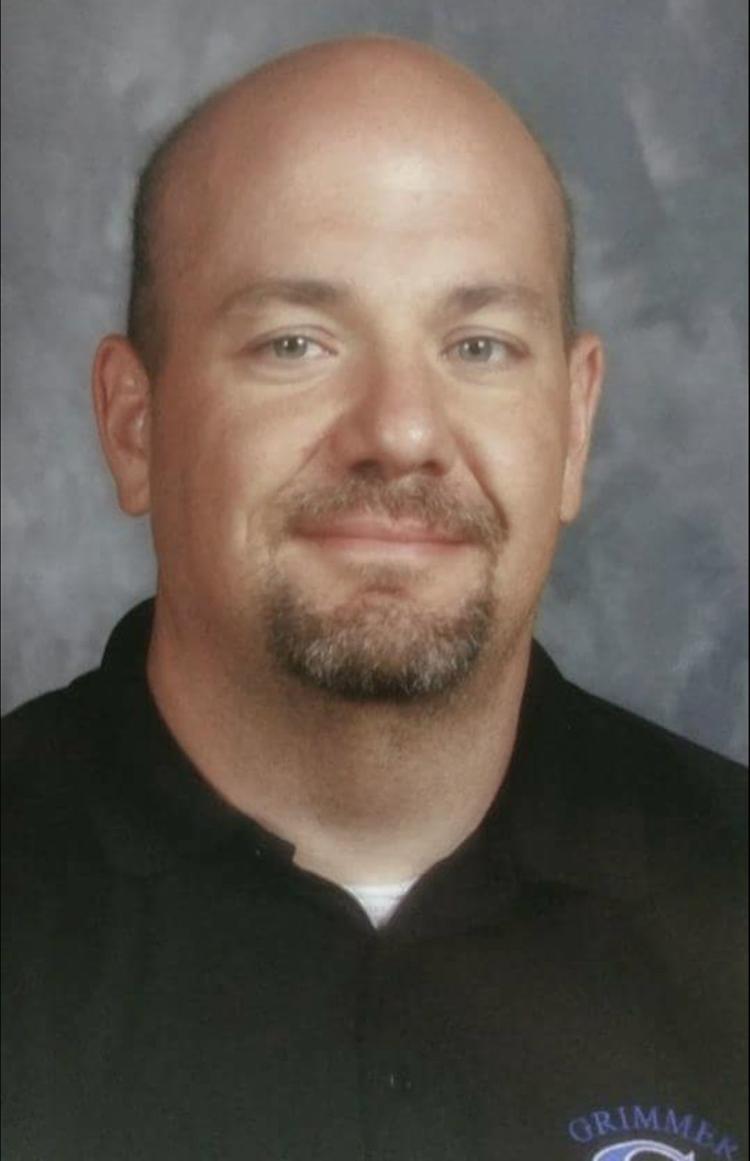 The outpouring of support from the Lake Central School Corp. community has been overwhelming, Heather Runyan said. Hundreds of "Get Well" letters poured in from students Thursday and Friday when Dan's prognosis was unknown. 
Grimmer Principal John Alessia said Dan was passionate about science and sports, popular with his students and colleagues and always infused humor in his classroom lessons.
"And he worked so hard to stay healthy. It was a devastating day (when we made the announcement) Friday. You don't measure the impact until something like this happens, how much he meant to everyone here," Alessia said. "He was a cool guy, you know, but deep down, he was probably a science geek…He was a jock, but he was a lover of science."
Dan was a longtime Science Olympiad coach and previously helped coach the football team. More recently, Dan was an assistant coach for the girls and boys track teams and volunteered with the school's run club.
A healthier lifestyle
Dan was an inspiration to his community, having previously weighed 340 pounds and on the cusp of a diabetes diagnosis before changing his diet and exercise regime in 2011. 
Three years later, Dan began tearing up the Portage running trails to the tune of his favorite band, Metallica.
In his transformation to a healthier lifestyle, he earned finisher medals in countless 5Ks and Spartan-style tough mud races and also completed in two half-marathons.
He ran a total of 1,000 miles in 2017, and his next challenge was to complete a full marathon this fall, his wife said.
After her husband didn't win a bid for a spot in the marathon, Heather Runyan kicked off a $1,500 fundraiser for Organization for Autism Research. The only other way to earn a spot is to run for charity, she said.
"That was what he was working on. We had talked, though, and it didn't matter. I mean, if we were going to have to fork over the $1,500 ourselves, he was going to run," she said.
'He loved being with the kids'
Kathy Grimler, a track coach and art teacher at Grimmer Middle School, said she was with Dan and the running club the day he collapsed from a heart attack.
"When he took off for the run, he and I were talking about his training for the marathon," she said. "He loved being with the kids. He could have run at home, but he came because he wanted to be with the kids."
The boys and girls track teams went undefeated last year, thanks in part to Dan's coaching style and perseverance, she said.  
"With the training he went through with his own health changes, he brought that to the kids," Grimler said.
Dan's death was particularly unexpected because he was in the best shape of his life, having dropped 100 pounds through diet and a love for running, his wife said. 
"I don't understand this at all. I don't get it," his wife said Saturday. "He was an organ donor ... so maybe that's why. Maybe other people needed his organs more. That's the only thing I can think of."
Dan taught with Lake Central School Corp. for more than 16 years. Before that, he worked as an environmental engineer. 
His mother, Valerie Runyan, of Warsaw, said he always struggled with his weight but turned his life around when he found running. 
"We were all very proud of him," she said.
Heather Runyan said the family is working with Lake Central School Corp. in planning a celebration of life event that will be open to the public. 
Carson's parent company files for bankruptcy
The Bon-Ton Stores filed for bankruptcy late Sunday, raising questions about the future of its Carson's department stores in Hammond, Hobart and Michigan City.
The Milwaukee-based retailer secured $725 million in financing to support its operations in the meantime, and is looking for a buyer as it restructures operations through the Chapter 11 process. The company, which operates stores at the former Woodmar Mall in Hammond, at Southlake Mall in Hobart, and at Marquette Mall in Michigan City, said it may sell all or parts of itself as it reorganizes in bankruptcy court.
"We are currently engaged in discussions with potential investors and our debtholders on a financial restructuring plan, and the actions we are taking are intended to give us additional time and financial flexibility to evaluate options for our business," President and CEO Bill Tracy said.
Bon-Ton operates 256 stores. In addition to Carson's, they include Bon-Ton, Bergner's, Boston Store, Elder-Beerman, Herberger's and Younkers brands in the Midwest, Great Plains and Northeast.
"BonTon has seven well-loved brands and associates who have remained committed to delivering excellent service to our customers for decades," Tracy said. "During this court-supervised process, we plan to continue operating in the normal course and executing on our key initiatives to drive improved performance."
Bon-Ton is closing 47 of its least competitive stores this year, including five in downstate Indiana. 
"We appreciate the ongoing dedication of our associates, whose hard work in serving our loyal customers is critical to our success and the future of our company," Tracy said. "Importantly, we look forward to continuing to provide our customers with quality merchandise and an exceptional shopping experience in our stores and across e-commerce and mobile platforms as we move through this financial restructuring process."
Bon-Ton is asking the court to allow it to retain the authority to pay employee wages and benefits, and to pay vendors.
"The company expects to receive bankruptcy court approval for these requests," Bon-Ton said in a news release.