Corruption in the Region: Peter Benjamin
Check back at nwi.com/news/local as The Times reporter Bill Dolan profiles political leaders from around Region who have been charged with corruption as part of our new Corruption in the Region series.
Corruption in the Region: Peter Benjamin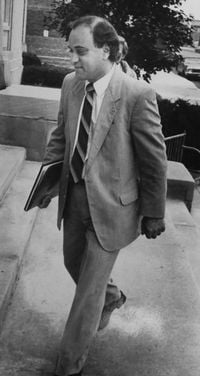 Name: Peter Benjamin, formerly of Hobart
Office's held and dates: He served as Lake County assessor from 1987-94, as Lake County auditor from 1999-02 and operated a lucrative law practice on the side.
The crime: A federal grand jury indicted him in 2002 on racketeering and money laundering allegations that included: defrauding clients, lying on tax returns to cover thousands of dollars he spent on prostitutes and police officers who supplied him with drugs and bribing former Lake County Council member Troy Montgomery, of Gary.
He also lied about attending continuing education courses the state requires for lawyers, instructed a prostitute to lie to a federal grand jury about Benjamin's wrongdoing and embezzled real estate from his ex-wife's family and dissipated a small fortune, $1.2 million and a promising political and law career during his crime spree.
Benjamin pleaded guilty in 2003 to providing Montgomery with cash and dining room furniture in exchange for Montgomery using his county government connections to steer lucrative business to Benjamin's law firm. Montgomery served a one-year federal prison term for accepting the bribe.
Benjamin agreed to cooperate with federal investigators and publicly promised to bring down as many people in local government as possible, but the quality of Benjamin's cooperation and the evidence he provided the government never appeared to have much impact on future federal prosecutions.
He later told the court he met about 20 times with FBI, IRS and other law enforcement agents in his eagerness to cooperate with their investigations, but he also was suicidal, heavily medicated, "physically, emotionally and psychologically exhausted."
Benjamin publicly laid out his faults in a 2005 letter to the court.
"I clearly bribed an elected official with expectation that I would be awarded a contract and committed other unlawful acts....I broke the law and have dishonored my family, the legal profession my community and myself. As a result, I have lost everything, my former wife, my law license, my career, assets, pension and self respect. I am only a shell of the person that I once was."
He served a 27-month prison term. Court documents indicate he was working a consultant in New York in 2010. He was still paying restitution the court ordered he must to Lake County, the Internal Revenue Service and his former wife's family.
Corruption in the Region: John Buncich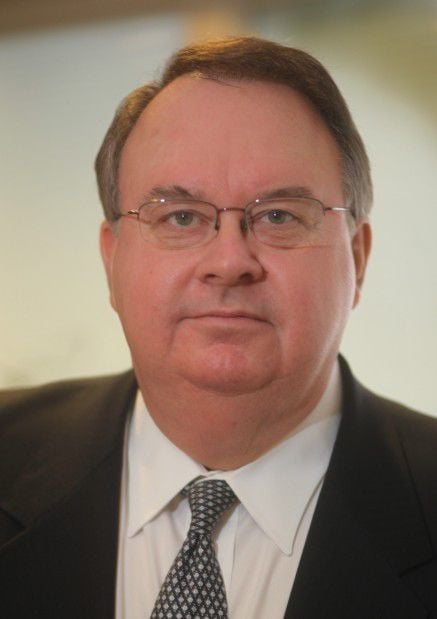 Name: John Buncich
Office held: Lake County sheriff
Dates in office: 1995 to 2002 and again 2011 to Aug. 24 of this year.
The crime: Bribery, wire fraud and honest service wire fraud.
A U.S. District Court jury convicted the former sheriff Aug. 25, following a 14 day trial, of accepting tens of thousands of dollars in cash from two towing firm owners in return for giving them more lucrative town work from the sheriff's department.
Buncich said it costs about $200,000 to run for sheriff. He showered political fund-raising tickets on towing firm owners, including Scott Jurgensen, a former Merrillville Police Department officer and confidential FBI informant, and William "Willie" Szarmach, who became cooperating government witness.
They in turn plied him with cash and requests for lucrative towing assignments and they said he delivered.
Buncich denied all wrongdoing during three days of testimony, saying his conduct was unchallenged and "All candidates do this."
Assistant U.S. Attorney Philip Benson, who presented evidence against Buncich replied, "It's being challenged now isn't it?"
Benson provided jurors with video and photographic evidence that Buncich used his campaign fundraising as cover for a scheme to solicit kickbacks.
Defense lawyers argued, to no avail, that Buncich has had a spotless reputation for honesty during his more than four decades as a county police officer and the government was staging bribery scenes for their undercover cameras, including one involving Buncich's former second in command, Timothy Downs delivering $7,500 to Buncich inside the sheriff's office in 2015 after Downs began cooperating with the FBI.
An FBI video surveillance recording of Buncich leaning into Szarmach's tow truck and Jurgensen giving Buncich $2,500 April 22, 2016, in the parking lot outside of Delta Restaurant in Merrillville.
An FBI video surveillance recording of Jurgensen giving Buncich $2,500 on July 21, 2016, in the parking lot outside of Delta Restaurant in Merrillville.
He awaits sentence now scheduled to take place Dec. 6.
Take a look at this gallery featuring corrupt politicians caught by former U.S. Attorney David Capp: