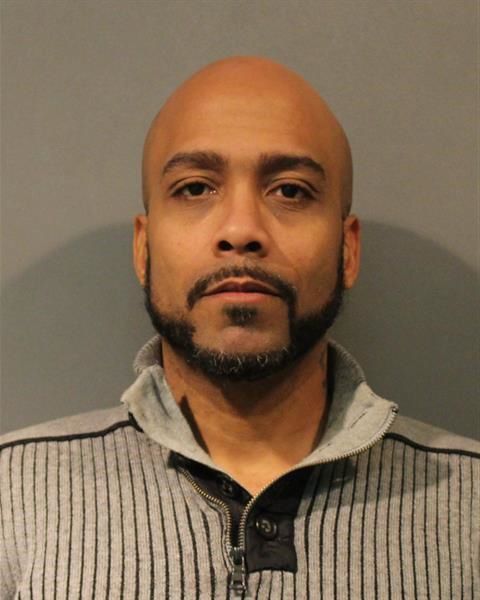 MERRILLVILLE — The unpaid taxes continue to mount on Lake County Councilman Jamal Washington's home.
Lake County government records indicate the treasurer has yet to collect back taxes and penalties of more than $13,000 on the single-family residence and two adjacent lots in the 5600 block of Connecticut Street in Merrillville's Hilldale subdivision.
The treasurer's records indicate the Washington family has defaulted on a payment plan set up earlier this year to stop the county from selling the house at a tax sale auction. The house is now eligible to be listed on the treasurer's 2018 tax sale.
Lake County Auditor John Petalas said Thursday the county also is in the process of billing the property for additional taxes owed back to 2015 and taxing it at a higher rate next year, since it no longer has a homestead deduction.
Merrillville police allege the house was a crime scene Dec. 5. They and the prosecutor's office say the councilman's 23-year-old cousin Kamaria Buckley reported Jamal Washington battered and confined Buckley during an argument.
Washington denied the allegations Wednesday in a telephone call to The Times. Buckley told The Times last week she made up the accusations and is withdrawing them.
Police also arrested Washington on Dec. 3, 2015, on allegations he battered two women, one of them his wife, at the same residence.
Washington, who represents much of Gary and Merrillville on the County Council, has listed the Merrillville address as his residence in county voting records since 2008.
But Lake County records list the councilman's father, Harold Washington, as its owner since he purchased the property 15 years ago.
Property tax delinquencies began mounting three years ago. Washington said earlier this year his father became too ill to pay the full tax bills. 
County records show the Washington family made a $1,100 payment last spring to the county treasurer under the installment plan, but none since.
Harold Washington didn't return telephone calls Thursday to a Dolton, Illinois, address listed under his name. There is no telephone listing for the Connecticut Street address in Merrillville.
Following Times questions about the Merrillville property last April, Petalas removed its homestead deduction because Harold Washington failed to respond to inquiries mailed to the Merrillville and Dolton addresses about whether the Merrillville property qualified for the tax break.
Indiana only permits homeowners a single homestead deduction for their primary residence. Rental and recreational "second homes" generally cannot get the benefit, which can reduce property taxes by as much as half.