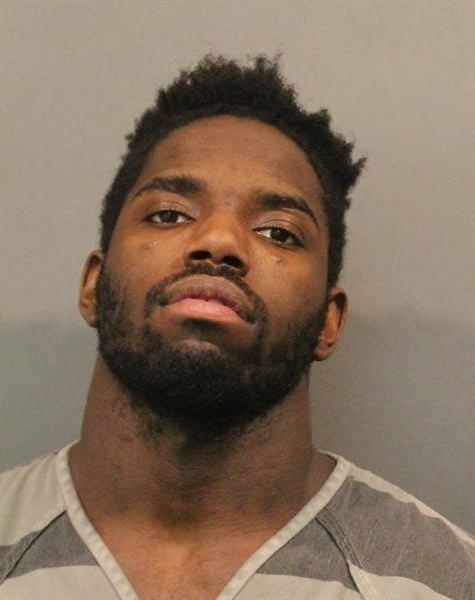 MERRILLVILLE — Gary and Merrillville police joined forces recently to arrest the shooter in a Dec. 10 attack that left a 19-year-old man paralyzed.
Merrillville police announced Monday that Niemah Christopher Crews Jr., 20, of Merrillville, is now facing attempted murder, and battery charges.
Police said Crews shot at the victim six times, striking him twice, with a .45-caliber handgun outside the Save Gas station at 61st and Harrison Street in an apparent gang-related attack.
Merrillville police said a witness at the service station was getting fuel there when he heard shots fired about 4 p.m. that day and saw a man, wearing black pants and a red hooded sweatshirt with the hood up, firing at the fallen, motionless victim, who was hit in the spine and is paralyzed from the chest up.
Police said the shooter escaped by fleeing down an alley and into a nearby neighborhood where his image was captured as he walked by a home surveillance video recording.
Merrillville Police Detective Sgt. James Bogner said the Merrillville investigation reached out to the Gary Police Department who helped identify Crews as the suspect.
Court records indicate Crews has been serving a four-year sentence under the Lake County Community Corrections program for a 2016 burglary. Police said they and the Lake County Community Corrections staff took Crews into custody recently at his Merrillville home.
Bogner said they questioned Crews who "surprisingly identified himself" as the suspect in the home surveillance video.
Police said the victim, now recovering from his wounds, also identified Crews, from a photographic lineup, as the man who shot him.
The victim said Crews targeted him over a prior dispute they had while locked up together in the Lake County Jail. The victim said he and Crews fought over a rap song that angered Crews because it was a "diss against Crews' dead gang member." Police didn't identify the dead gang member.
Police said Crews threatened to kill the victim if he ever saw him outside the jail. Crews faces a maximum penalty of 40 years in prison if convicted.